Rosalía teases new tracks 'Candy' and 'Hentai'
The tracks are expected to appear on The Spanish singer's forthcoming third studio album 'MOTOMAMI'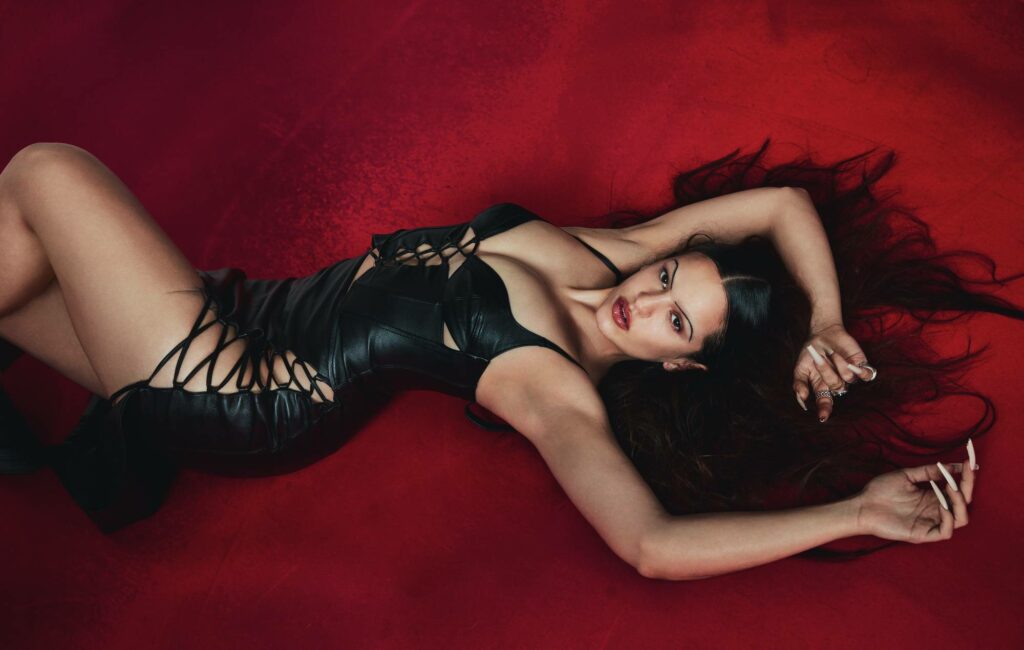 Rosalía has previewed two new tracks on TikTok called 'Candy' and 'Hentai' – listen to the snippets below.
The Spanish singer first shared a preview of 'Candy' on December 31, in which she mouths the track padded with snares and twinkling bells, also sharing a collage of photos from 2021.
The teaser for 'Hentai' was shared yesterday (January 16), in which she mimes the lyrics to the softer track.
Fans displayed some uncertainty about the explicit nature of the latter track's lyrics, with one writing "I love her voice but what's up with this song". Another added: "I hope this is a joke".
The tracks are expected to appear on her forthcoming third studio album 'MOTOMAMI', which is due to arrive this year.
They are the latest songs to be teased by the singer, having also shared a preview of another song 'Soako' in December. The singer-songwriter also collaborated with The Weeknd in November for single 'La Fama'.
In Rolling Stone en Español's inaugural cover issue, Diego Ortiz spoke about the artist's 'lyrical, rhythmic, and sonic experimentation' on the new album. "She can be sweet, warm, and innovative like Lorde on 'Pure Heroine' or rude and raw like Nine Inch Nails on 'The Downward Spiral'.
He continued: "Across the album, Rosalía over-saturates and plays with her voice, pushing it to the limit without hesitation, deconstructing it to create samples and sounds that intertwine with the rhythm – if that's what you can call the syncopated, out-of-time percussion that fires out according to the progression of each song."
He added that the singer "rethinks structure entirely", explaining that the music is "disharmonious and asymmetric", making it one of the album's most exciting qualities.
Rosalía added that she wanted to explore themes of "transformation, sexuality, heartbreak, celebration, spirituality" on the new album, along with "everyday things" and "self-respect".
She also spoke about her hopes for what the album would convey. "You can say whatever you want about the record, but it has risk and emotion – at least I think so and I hope so."
In December it was also revealed that the singer would star in a HBO series called 'Chillin Island', based on a radio series of the same name, alongside Lil Yachty and Vampire Weekend's Ezra Koenig
The show launched on HBO Max on December 17.