Surfbort debut new video for 'Lot Lizard 93' directed by Lizzie Armanto
Exclusive: The New York punk band's latest visuals mark the directorial debut of US skater Lizzie Armanto
By Nick Reilly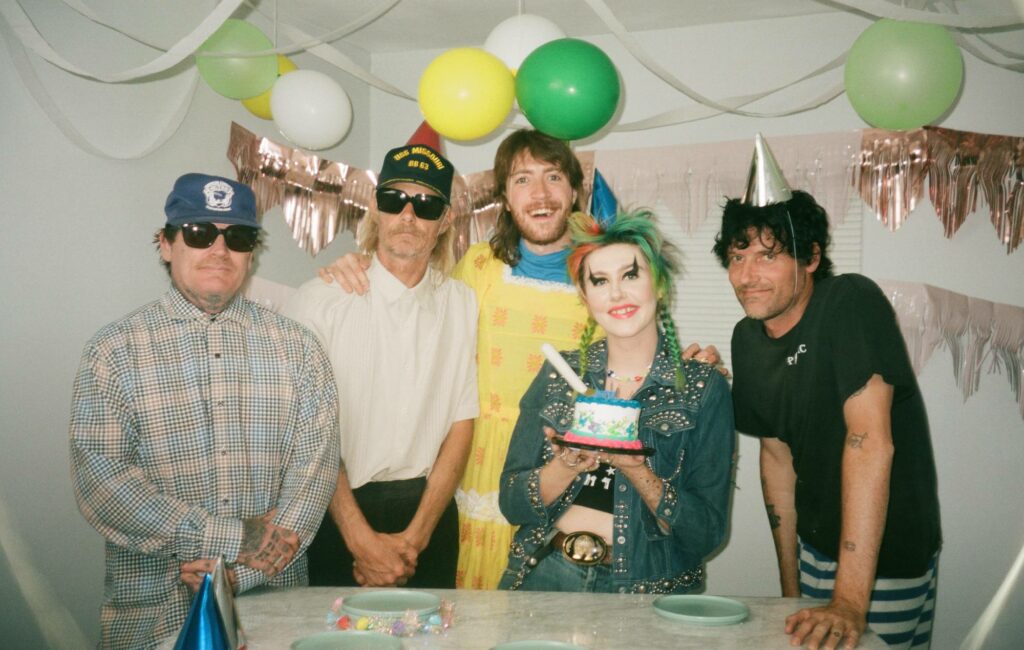 Surfbort have teamed up with skateboarder Lizzie Armanto to debut the new video for 'Lot Lizard 93'. You can watch it exclusively below on Rolling Stone UK.
The clip, which marks the first music video directed by Armanto, follows a typical day-in-the-life of Surfbort singer Dani Miller.
Taken from latest album 'Keep On Truckin', the track is accompanied by visuals which see Miller attending her own birthday party, before heading onto a Californian skate park and a typically raucous house party.
Making her directorial video debut, pro-skateboarder, World Cup champion and Olympian Lizzie Armanto explained: ""It was such a treat to direct my first music video, "Lot Lizard 93" for Surfbort! Even after listening to the song a thousand times I still love it. The band has incredible energy and that made working with them a breeze."
The track, meanwhile, saw the New York punk band teaming up with TV On The Radio's Dave Sitek.
"Dave Sitek made the beat and the lyrics just flew out of me. It was a time before I found god hence the quote 'god can never find me' and it's a common feeling of feeling hopeless and nihilistic and alone but feeling comfortable in that," said Miller.
"The song sat for a year or so and then when I showed it to Linda Perry and Surfbort we all came together and transformed it into a full rock song. Other parts of lyrics that stand out for me is 'I only talk shit when I'm insecure' which is a good reminder to not talk shit and if you do realize it's your own demons you should handle first.
"I scream 'I am just an angel livin in a nightmare' because that's what everyday feels like livin in such an intense unpredictable world. And when I say 'when things get weird we have each other best friends almost could be lovers' I'm talking about having a soulmate best friend that fully understands you and makes your life better and there is so much love you are basically lovers but there is no sex just pure friendship.
"If you don't have such a close incredible bestie don't worry it took me 26 years to find. Lastly this is a pro sex work song, I dedicate the title 'Lot Lizard' to all the sex workers out there working hard they are human and should be treated with respect."