White Lies cancel Paris gig due to Brexit legislation detaining their equipment
Brexit red tape has affected another British band too, White Lies claimed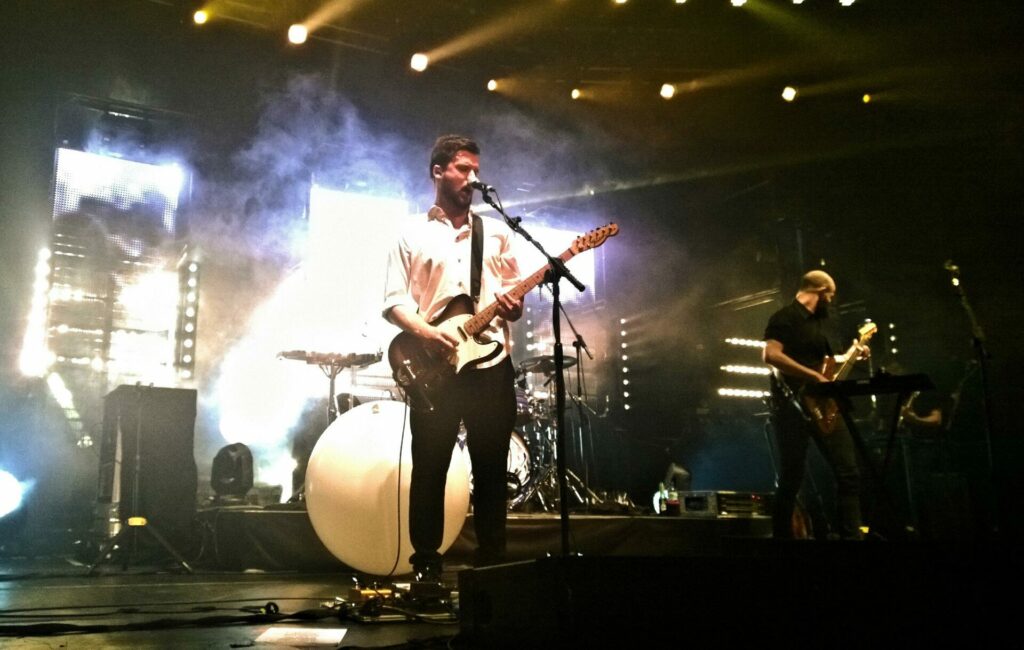 White Lies were forced to cancel a show in Paris last night (April 7) after their instruments and equipment were detained due to Brexit legislation.
Claiming that the same thing happened to "[another] British band last week", the group expressed frustration at having arrived in the French capital yesterday morning only to find that red tape had prevented their equipment also landing safely.
White Lies, who released their sixth album 'As I Try Not to Fall Apart' in February, posted a statement on Twitter to explain the situation. "To our dear fans here in Paris. We and our crew have arrived safely this morning to start our European tour. But our equipment has been detained by Brexit legislation leaving England, along with countless other trucks," they wrote.
"We are aware this happened to [another] British band last week. We're devastated to say that without our equipment we do not have a show, and tonight has to be cancelled and rescheduled. It's heartbreaking to be here in this wonderful city, and unable to perform due to such a trivial issue."
The UK government was warned in 2020 that acts would have to abandon tours over Brexit red tape, compounded by issues from a lack of visa arrangements for artists touring the EU.
Former Culture Secretary Oliver Dowden claimed that visa issues were a problem caused by the EU, which in turn claimed that the UK had turned down its standard offer of a visa waiver.
In an interview with the BBC last year, Jaz Delorean of British band Tankus The Henge detailed some of the monetary losses that his group has experienced while touring in the EU after Brexit.
"As we were only touring France, which does not require an expensive visa, the additional costs were mainly the carnet [a travel document needed for equipment], the insurance and an extra night of accommodation due to the time it took to travel. It added approximately £1,500," he said.
"In addition to this, we estimate we've lost out on £2,500 worth of merchandise sales, because the new Brexit rules mean we cannot take merchandise unless we VAT register and pay duty on every item, which we can't afford to do either. So as an estimate, the tour is £4,000 down."
Elton John has also criticised the impact of Brexit on up-and-coming musicians, arguing that his own career would have taken a different route without the opportunities of European touring.
Last month, Help Musicians launched a new scheme aimed at helping touring bands and artists affected by Brexit. The scheme will see the charity handing out £250,000 in support for touring musicians, with bands and artists able to claim up to £5,000 each.