Sadiq Khan says "London stands with women" in US amid Roe v Wade leak
The London Mayor says the landmark abortion ruling "cannot and must not be undone"
By Tom Skinner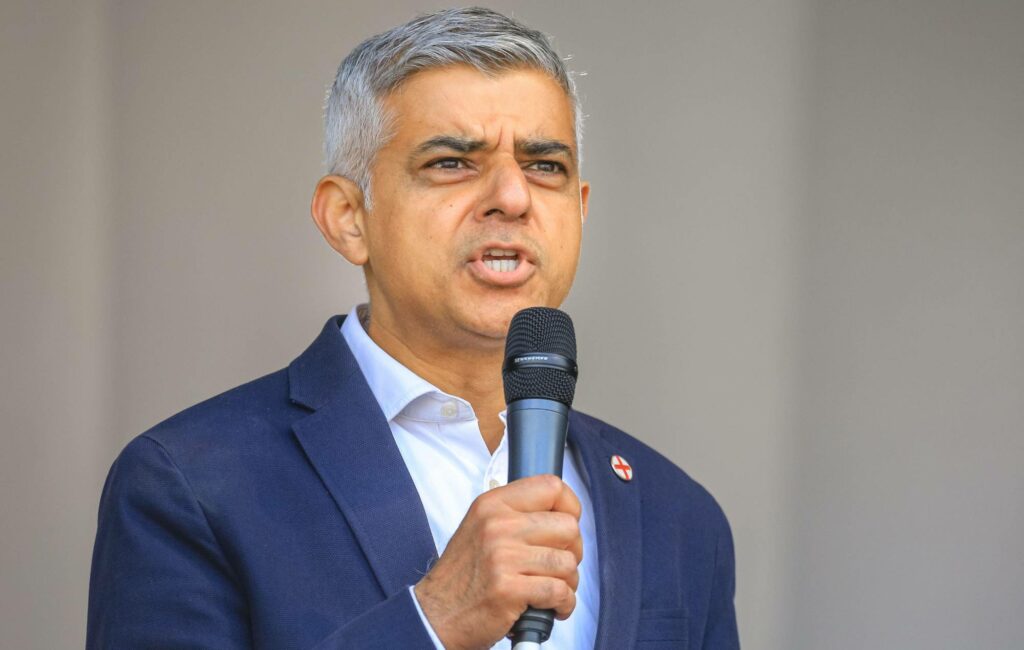 London Mayor Sadiq Khan has expressed his support for women in America after the US supreme court provisionally voted to overturn Roe v Wade, the landmark ruling that legalised abortion in the country.

As The Guardian reports, Politico claims to have obtained an initial majority opinion written by Justice Samuel Alito, which was circulated in the court back in February.

It's said that the supreme court has voted to strike down Roe v Wade – a 1973 decision that guaranteed federal constitutional protections of abortion rights – and the subsequent 1992 ruling Planned Parenthood v Casey that largely upheld that right.

"Roe was egregiously wrong from the start," Politico quoted Alito as writing in a document labelled 'Opinion of the Court'.

"Its reasoning was exceptionally weak, and the decision has had damaging consequences. And far from bringing about a national settlement of the abortion issue, Roe and Casey have enflamed debate and deepened division."

It added: "We hold that Roe and Casey must be overruled. It is time to heed the constitution and return the issue of abortion to the people's elected representatives."

Per the article, four of the other Republican-appointed justices – Clarence Thomas, Neil Gorsuch, Brett Kavanaugh and Amy Coney Barrett – voted with Alito in the conference. A ruling is only final when it is published by the court, and it's possible for vote alignment to change between the initial vote and the ruling being released.

Numerous Republican-led states have already passed anti-abortion laws owing to three appointments by former POTUS Donald Trump.

Since Politico published its story, footage has emerged of protesters outside the supreme court in Washington, D.C. last night (May 2). Elsewhere, Democrats have condemned the contents of the leak.
In a tweet, House Speaker Nancy Pelosi wrote: "If the report is accurate, the Supreme Court is poised to inflict the greatest restriction of rights in the past fifty years – not just on women but on all Americans.

Pelosi subsequently shared a joint statement with Senate Majority Leader Chuck Schumer in which they said overturning Roe v Wade would be "an abomination, one of the worst and most damaging decisions in modern history".
"Every Republican Senator who supported Senator McConnell and voted for Trump Justices pretending that this day would never come will now have to explain themselves to the American people."

Responding to the report, Mayor Of London Sadiq Khan wrote: "London stands with women across the United States today. Roe v Wade enshrined women's fundamental rights over their own bodies and access to healthcare. That cannot and must not be undone."
As The Guardian notes, an AP VoteCast in 2020 found that 69 per cent of voters in the US presidential election said the Roe v Wade decision should remain as it is, with only 29 per cent saying the supreme court should overturn it.
In the draft opinion, however, Alito wrote: "We cannot allow our decisions to be affected by any extraneous influences such as concern about the public's reaction to our work."

Back in 2019, Sadiq Khan criticised then-President Donald Trump over his controversial stance on abortion, saying that the US was "rolling back the reproductive rights of women" (via ELLE).
"One only has to look at the history books to realise the consequences of women not having the right to choose over their own bodies," he continued. "What we can't afford to do is return to backstreet abortions.
Earlier this year, Sadiq Khan launched a new campaign to tackle misogyny and sexism.