Either Rishi Sunak or Liz Truss will become the UK's next Prime Minister
The result is expected on September 5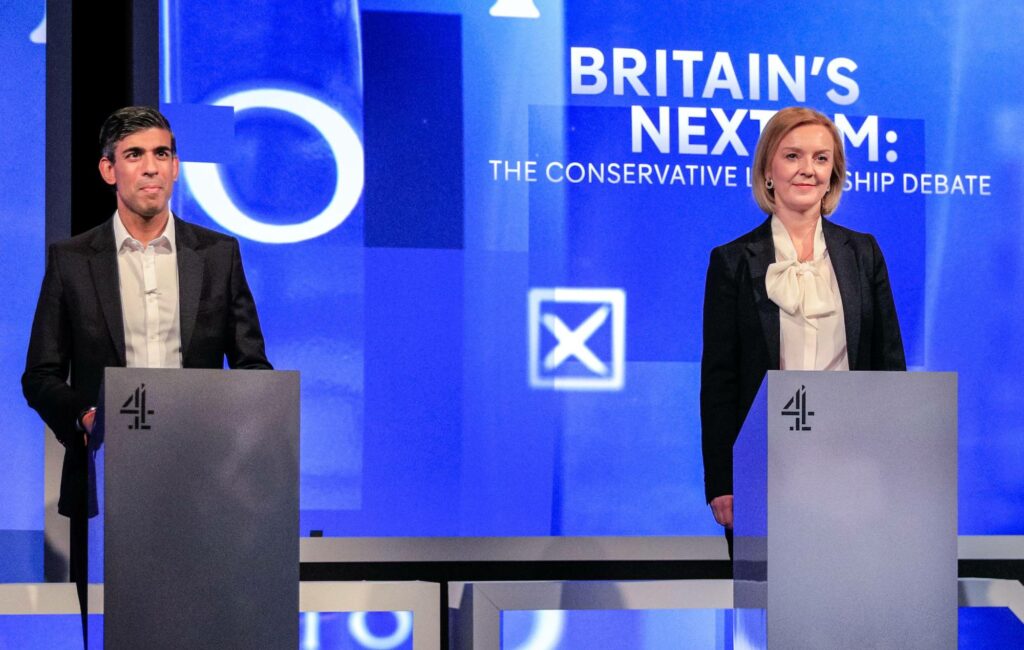 Rishi Sunak will battle against Liz Truss in the battle to become Britain's next Prime Minister.
Some 180,000 Tory members will now decide who of the two will lead the nation after Conservative MPs knocked out Penny Mordaunt in this afternoon's final round of voting.
Early indications from bookies suggest that Truss is now the favourite to replace outgoing PM Boris Johnson when the winner is announced on September 5, after polling showed Sunak losing to any of his rivals in the race.
Reacting to the news, Truss wrote: "Thank you for putting your trust in me. I'm ready to hit the ground from day one."
In a statement, Sunak's team said: "This is a really strong result with a clear mandate from MPs. He will now work night and day to get the mandate from the wider Conservative Party family to beat Labour, protect the Union and seize the opportunities of Brexit."
The choice for members is very simple: "Who is the best person to beat Labour at the next election? The evidence shows that's Rishi."
In today's vote, Sunak scored 137 votes from party members while Truss came in second place with 113 votes.
Penny Mordaunt, who was eliminated with 105 votes, said in a concession statement: "Thanks to everyone for all your hard work. We go forward together."
Ballots are expected to begin arriving with Tory members from 1 August and voting closes on 2 September, with the new party leader and prime minister to be announced on 5 September, confirmed by Sir Graham Brady, chairman of the 1922 Committee of the party's backbench MPs.