Jack Rowan: the rising British actor on starring in 'Noughts + Crosses'
The London actor, who plays Callum McGregor in BBC One's adaptation of Malorie Blackman's novels, discusses the books' ongoing relevance and going back to 1980s Tenerife in Sky Original's upcoming crime thriller A Town Called Malice
By Nana Baah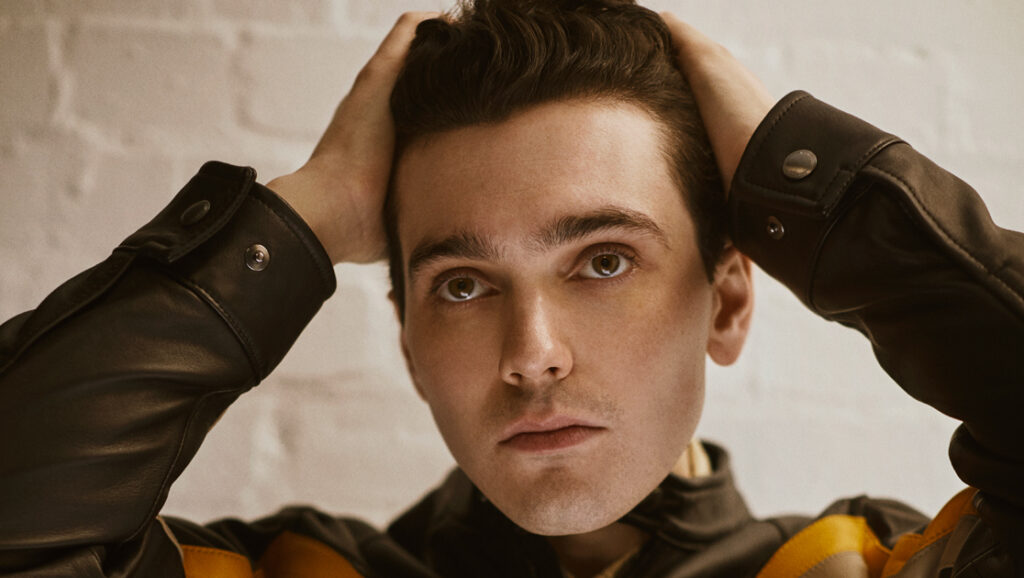 Jack Rowan has been saying 'Tenerife' all wrong for years. If you're British, you've probably heard it pronounced like teh-nuh-reef – but Rowan, who has spent the past 13 weeks on the Spanish island, recently learned the locals have a different tenor.
"Someone mentioned how to pronounce it properly on set, and we didn't believe them," he says. "But then we went to a football match and the local's chants were all TEH-NEH-REE-FEH! TEH-NEH-REE-FEH!"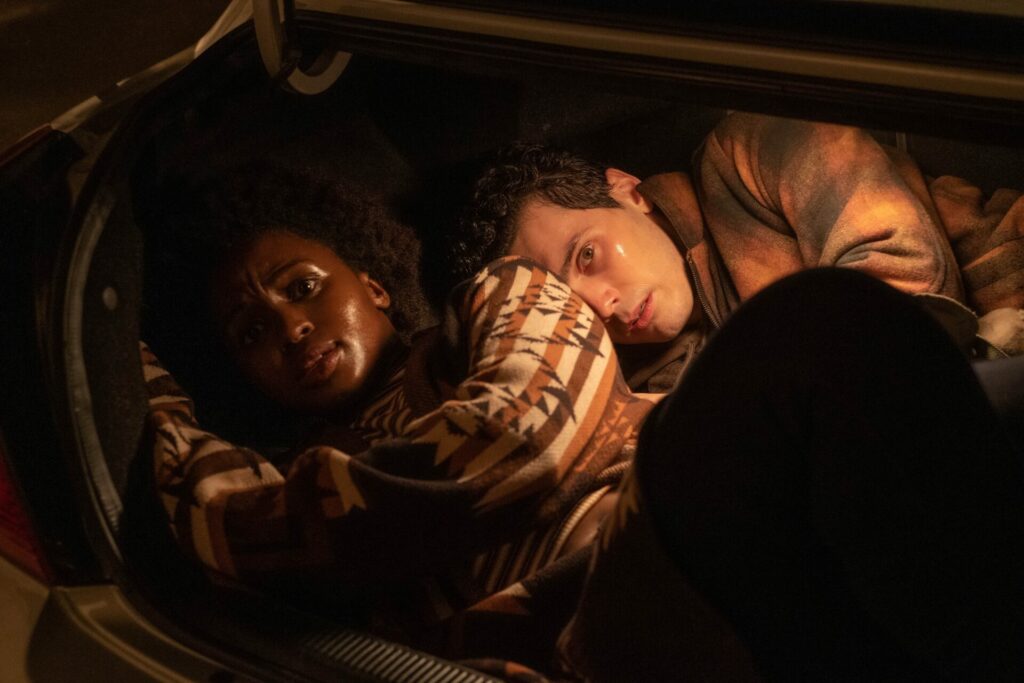 Jack Rowan has been in Tenerife filming a new 1980s-set crime thriller, A Town Called Malice. It's the longest that the 25-year-old, London-born actor has spent away from home since shooting the second season of BBC One's Noughts + Crosses in South Africa last year.
Noughts + Crosses is adapted from Malorie Blackman's award-winning 2001 novel series of the same name, and follows a forbidden romance between Sephy Hadley (played by Masali Baduza) and Callum McGregor (Rowan) in an alternate reality in which European colonialism is reversed. Black people, like Sephy, are known as 'Crosses', while white people, like Callum, are known as 'Noughts'. Although the adaptation landed on screens nearly 20 years after the first book's release, it couldn't have felt more timely, arriving in March 2020 as the world was thrust into a global pandemic and the resurgence of Black Lives Matter and racial injustice dominated social media.
"I think we took the soul of the [Noughts + Crosses] book and I really connected with the heart of the characters. [The reception has] been crazy"

— Jack Rowan
Now, in its second season, the excitement from having the opportunity to play Callum hasn't worn off on Rowan. "Picking up series two was really special for me," he says. "It was big for me to go from thinking, when will I ever work again? And to pick up after so long – you know, I landed [the role] when I was 21, finished filming when I was 24, and we had a global pandemic in between – it felt like I got everything back that I felt I had lost."
While grappling with those feelings of loss during the pandemic, Rowan landed the role of voicing Moomintroll in Moominvalley, an animated adaptation of Finnish author Trove Jansson's beloved children's book. "It's funny because it was a real lifesaver. The character of Moomintroll came smashing through the ceiling and gave me all my hope back," says Rowan. "It really was the toughest point for me, but I actually felt like I had reason to wake up in the morning."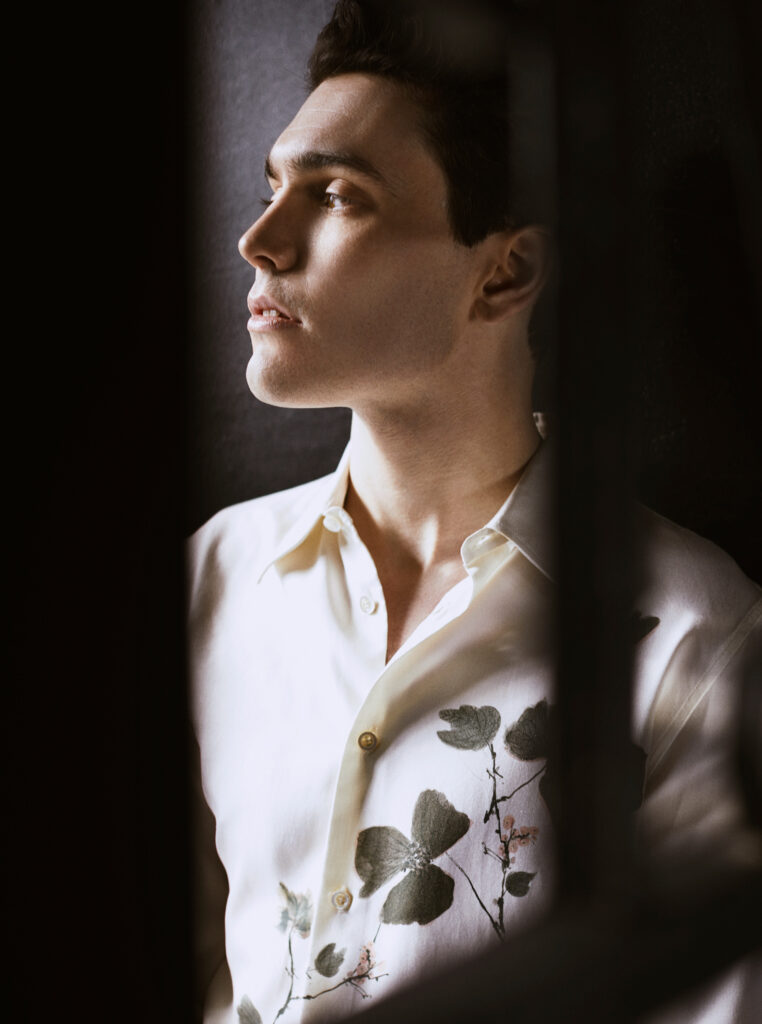 Rowan's first lead role was in 2017's Born to Kill, a four-part BBC drama in which Rowan plays Sam, a 16-year-old schoolboy who also happens to be a psychopath. "I used to go into [auditions] like, 'Please want me, please want me'," says Rowan. "That was the time that I gained all my confidence. At the end of that process, I could finally walk into an audition room and have my head held now that I have something to back me. It's the snowball that's led to everything else," he says. "I saw the posters for Born to Kill in my local Tube station and I've got a lot of pictures to prove it! So if I'm in the pub one day and I'm lonely, I can talk about that weird, amazing time and I can prove that it did happen."
Each subsequent role that Rowan has played holds a special place in his heart, from the up-and-coming boxer Bonnie in Peaky Blinders to his role in Simon Amstell's 2018 comedy-drama Benjamin. "I could give meanings behind every part – from that episode of Casualty to today," he says. "They all seem to be perfectly placed."
"I could give meanings behind every part – from that episode of Casualty to today. They all seem to be perfectly placed"

— Jack Rowan
It was his role in Noughts + Crosses that earned him the most praise, but Rowan says that the show's relevance to its audience trumps any review. "It's so important to people. You want to do a good job and that pressure adds to the fire," he says. "It was the first time I ever went into a bookshop and bought a book knowing that I would be the character in that book." He wishes that even more material from the book could have been brought into the show: "You know that only so much will make it to the TV series, but I would have loved more from the books. I connected with so much from it. The simple things like Callum surfing, sometimes I really craved that," he says. "But I think we took the soul of the book and I really connected with the heart of the characters. [The reception has] been crazy. It's not like I walk down the street and get recognised, but I do get a lot of nice messages from people – all demographics and different ages – and they've been quite constant, so I think it was a success."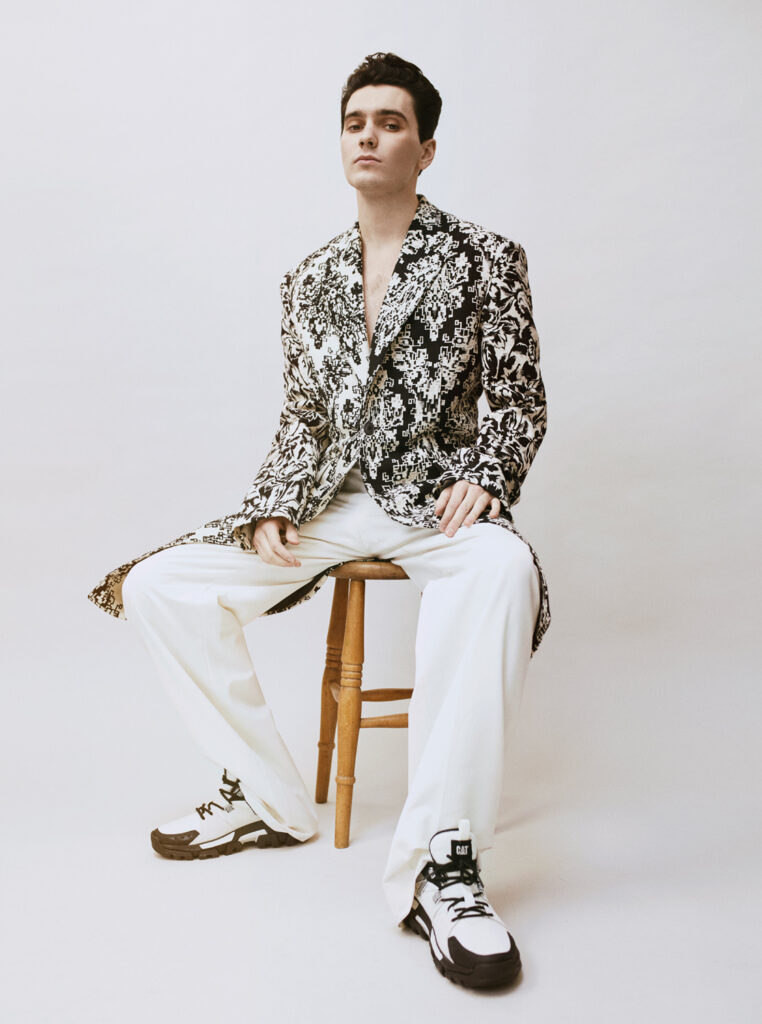 As for his new role in Sky Original's A Town Called Malice, Rowan thinks he might have manifested it on a sleepless night during lockdown. In a restless phase he switched on his PlayStation and played until 3am turned into 7am and the sun started to rise. Tired and with emotions high amidst the uncertainty of the pandemic, emotions were high. "I started crying," Rowan says. "My girlfriend woke up and the first thing I said was, 'I'm just so upset that I'll never get to live in the 80s.' That was a thought I was having. I was like, 'Life was much more simple back then!' I connect with that when I watch movies."
Now, he's been living that dream for the past few months. In the 80s-set A Town Called Malice, Rowan plays Gene Lord, the youngest member of a family of petty thieves who flee from their South London home to the Costa del Sol to avoid the heat from a murder enquiry and profit from "an unexpected windfall". "We go into a really sexy world. I'd say driven by fashion, driven by music, and driven by tribe," says Rowan. It's filled with classic songs of the era – not least the Jam's 1982 hit that gives the thriller its title. "I have a Spotify playlist that I've collated over the eight episodes of songs that are mentioned in the script – let alone the ones that aren't mentioned," Rowan says. "It's four hours and 58 minutes long."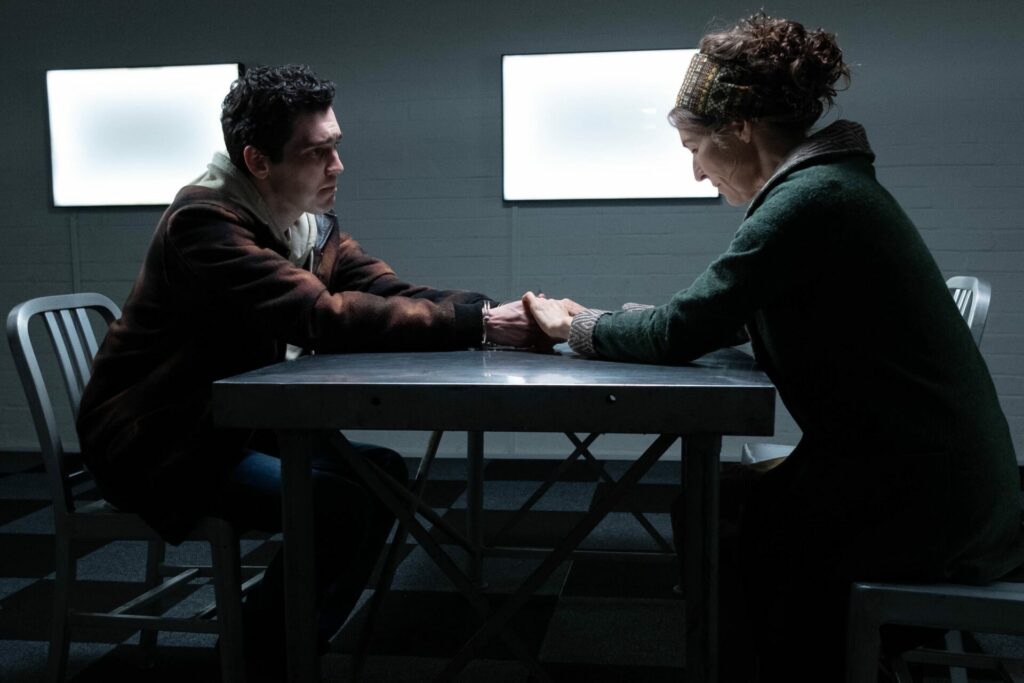 He's felt fully able to throw himself into the role. "This is the most fun I've ever had on the job," he says. "It's a real joy. And [Gene's] character arc, from beginning to end, is the biggest I've ever had the opportunity to play. I've pushed myself as an actor, I get on really well with all the cast and the crew – this is a real blessing."
With this in mind, Rowan says that if he could go back to the start of his career, he'd give himself some advice. "I wouldn't take rejection so personally," he says. "There was a time where I did, and if I'd carried on, I wouldn't have been an actor. It would have just been too painful. Going into an audition room is a vulnerable experience. I've had auditions before where I've been having the most terrible day and I go in and pretend everything is OK, and even if I didn't get the part, I was still proud of myself. My acting career flowed a lot more once I let go of that ego."
Noughts + Crosses season two is available on BBC iPlayer. A Town Called Malice will air on Sky Max and NOW in 2023