James Corden to leave his late night talk show next year
Corden has hosted 'The Late Late Show' since 2015
By Sam Moore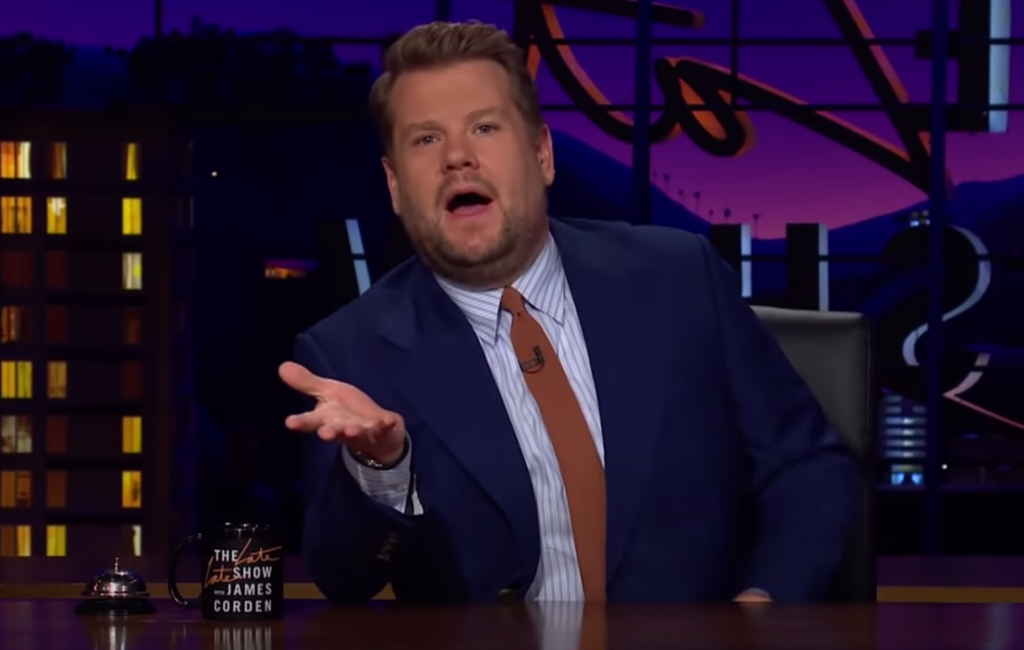 James Corden will leave 'The Late Late Show' in 2023 on CBS after eight years.
Corden first started hosting the show in 2015 replacing Scottish comedian Craig Ferguson. The 'Gavin & Stacey' star has become most notable for his 'Carpool Karaoke' segments where he sings with artists such as Adele, Britney Spears and the Red Hot Chili Peppers.
Corden announced the decision during the taping of the show on 28 April.
In a monologue, he said it was "the hardest decision I've ever had to make".
He added: "I never saw [the show] as my final destination and I never want this show to overstay its welcome in any way, I always want to love making it and I really think in a year from now that will be a good time to move on and see what else might be out there."
Corden concluded by saying: "I am so proud of what we've achieved, it's been beyond my wildest, wildest dreams."
The actor and comedian's contract was originally due to expire this August but he has extended it until the spring of 2023.
George Cheeks, the CEO for CBS also released a statement saying: "From 'Crosswalk the Musical' to the legendary 'Carpool Karaoke,' and every unique comedy segment he introduced, James has truly reimagined many elements of the late night format.
"We wish he could stay longer, but we are very proud he made CBS his American home and that this partnership will extend one more season on 'The Late Late Show'."
Since moving to the US, Corden has also hosted the Grammy Awards, Tony Awards and acted in a number of films including 'Cinderella', 'Cats' and 'The Prom'.