Ncuti Gatwa on Doctor Who: 'The Doctor is me'
As he says goodbye to 'Sex Education' and makes his Hollywood debut in 'Barbie', Gatwa is ready to embark on a journey through time and space as the 15th Doctor in the legendary 'Doctor Who' series. He talks about identifying with one of TV's most-loved characters and how he plans to reinvent the iconic role...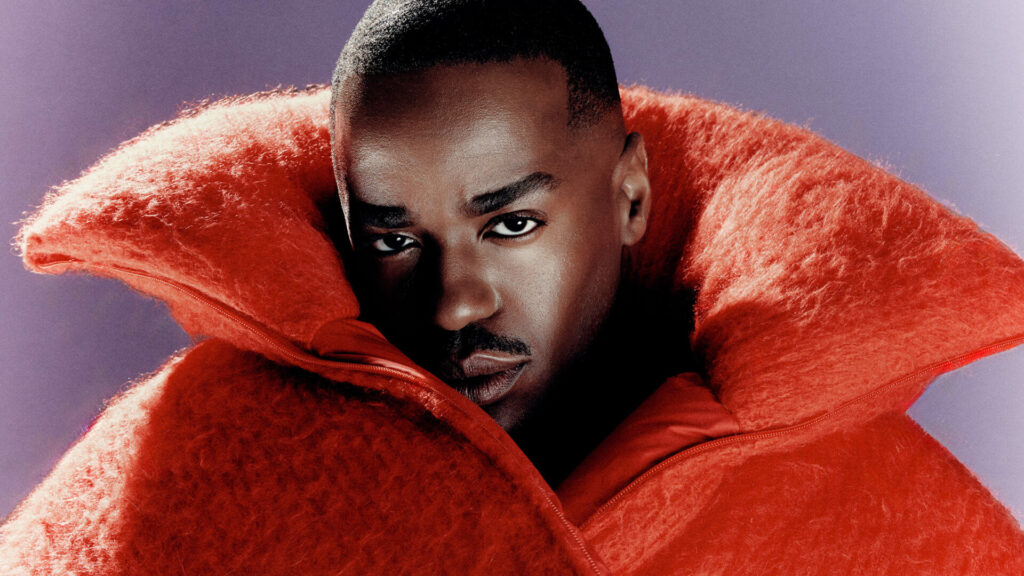 It's a very, very hot day, the first of the year. We've spent the whole afternoon in a studio north of King's Cross, London, fanning ourselves and drinking water to stop us from overheating. This is Ncuti Gatwa's big moment. While he's been striking poses for his Rolling Stone UK cover shoot, I've been sitting in the corner watching and feeling a little voyeuristic. It's always interesting to witness an artist interacting with the people working around them; it reveals so much. Gatwa is clearly excited to be here. He buzzes with energy when he chats to the photographer, to the glam team and, after the shoot has wrapped, to me. Top of the list of topics we're here to talk about is Doctor Who — Gatwa was announced as the new incarnation of the iconic lead character last year. Although the show's upcoming stories are a closely guarded secret, I was able to glean some interesting titbits from its new star.
"My Doctor is emotionally vulnerable. He hides it with humour, but he's lonely," says Gatwa of his forthcoming reinvention of the ever-changing Doctor. "I can't say much more than that; I don't want to spoil anything. But he's also energetic! The poor cameramen struggled to keep up."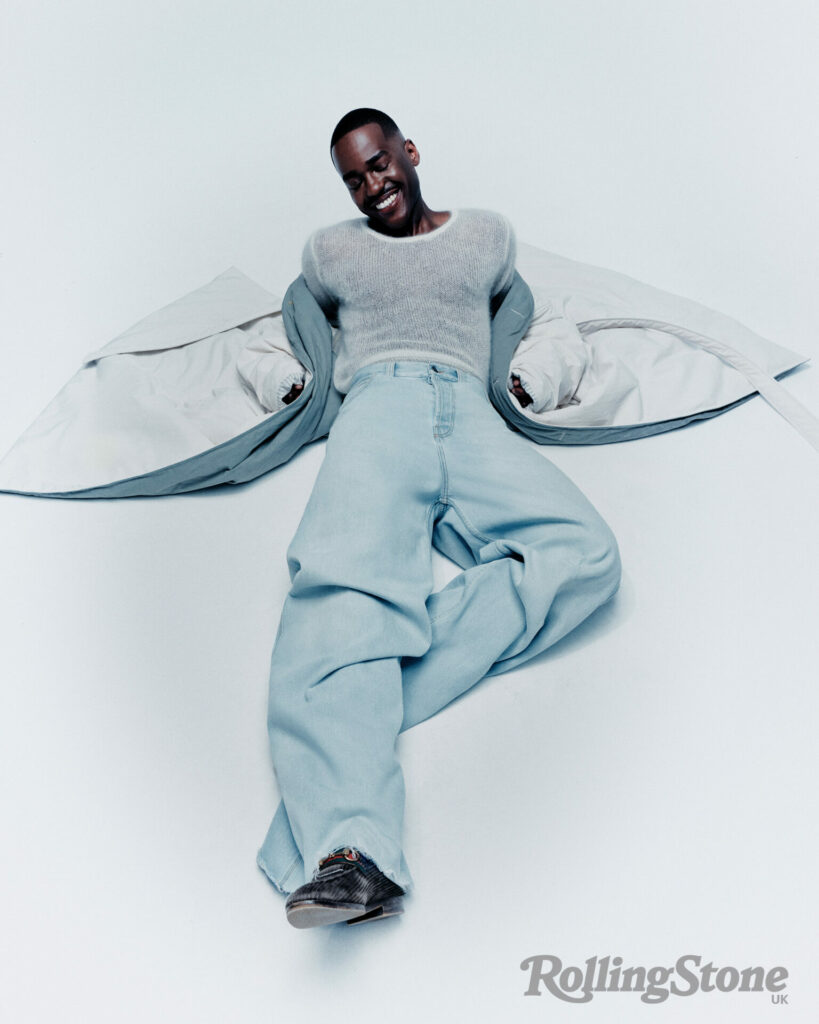 To hear Gatwa tell the story of his casting, it almost sounds like he was granted a wish. One day he emailed his agent saying he wanted to play a role like Willy Wonka or the Doctor — and just a week later he was asked to audition for the part of the Time Lord. To prepare, Gatwa spent a week watching every Doctor Who episode since its 2005 revival. Although he had enjoyed the show previously, he never considered himself a habitual fan. He emerged from that binge-watching week a die-hard Whovian.
"I fell in love with it," he enthuses, and he means it. There is undoubtedly a special quality about Doctor Who that's hard to deny. "When you watch it, you forget all your troubles," says Gatwa. "You go to space, or to another time. You have adventures."
A big part of the show's post-2005 story revolves around the Doctor having survived a devastating war that wiped out the rest of his people. This is a plot point that has since been undone and then redone; its current status in the canon is somewhat unclear. But it's this that Gatwa latched onto because in that storyline he was able to see a reflection of his own life. As a child, Gatwa and his family fled Rwanda, escaping the genocide against the Tutsi minority. They settled in Scotland. "This person survived a genocide. This person fits in everywhere and nowhere. I am the Doctor. The Doctor is me. I decided that I had to get this role," says Gatwa.
He is still trying to keep up with the pace of his career. "The trajectory of my life changed five years ago, in 2018," he says, referring to his first major role in Netflix's Sex Education. "And that was one thing. That was a very fast-moving train. I'm still trying to get to grips with what happened then but… now the train has gone turbo this past year."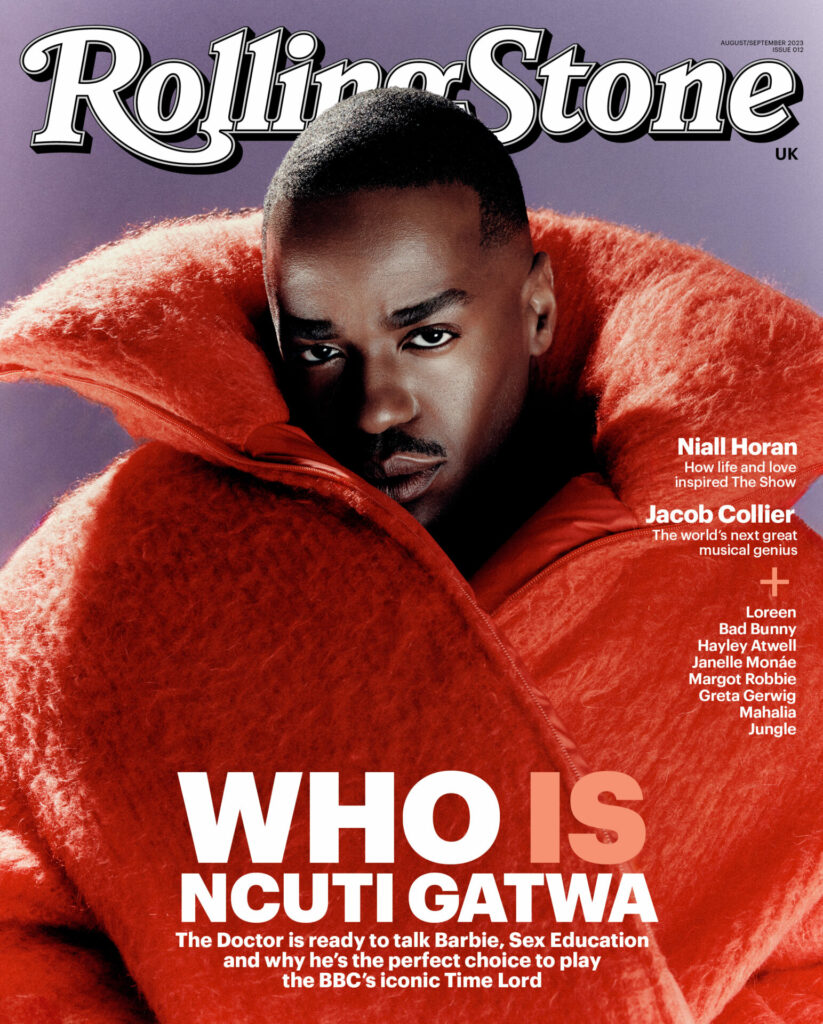 That sudden fame seemed potentially scary. "Actors pick this job to hide behind our characters. And now suddenly you're centre stage. People know where you went to school. So you just have to focus on the job. The fame side can be distracting," he says.
He does seem to miss the smaller-scale work that theatre afforded him. "It kept me warm and it held me all night, even if I was broke. But I'm planning on getting back to it next year, after I finish season two of Doctor Who," he says.
Gatwa's stage roles are just as impressive as his screen credits. In 2016, he was in A Midsummer Night's Dream — his favourite Shakespeare play — at the Globe. "I love that it's about fairies and lovers," he says. "And, of course, it's so sexual! We give this to kids in schools and you're worried about drag queens?"
There's a clear through-line between that play and Sex Education — both are ensembles, both deal with sex and relationships, both feel at odds from their particular setting and both feature, in Gatwa's words, "frolicking in a forest".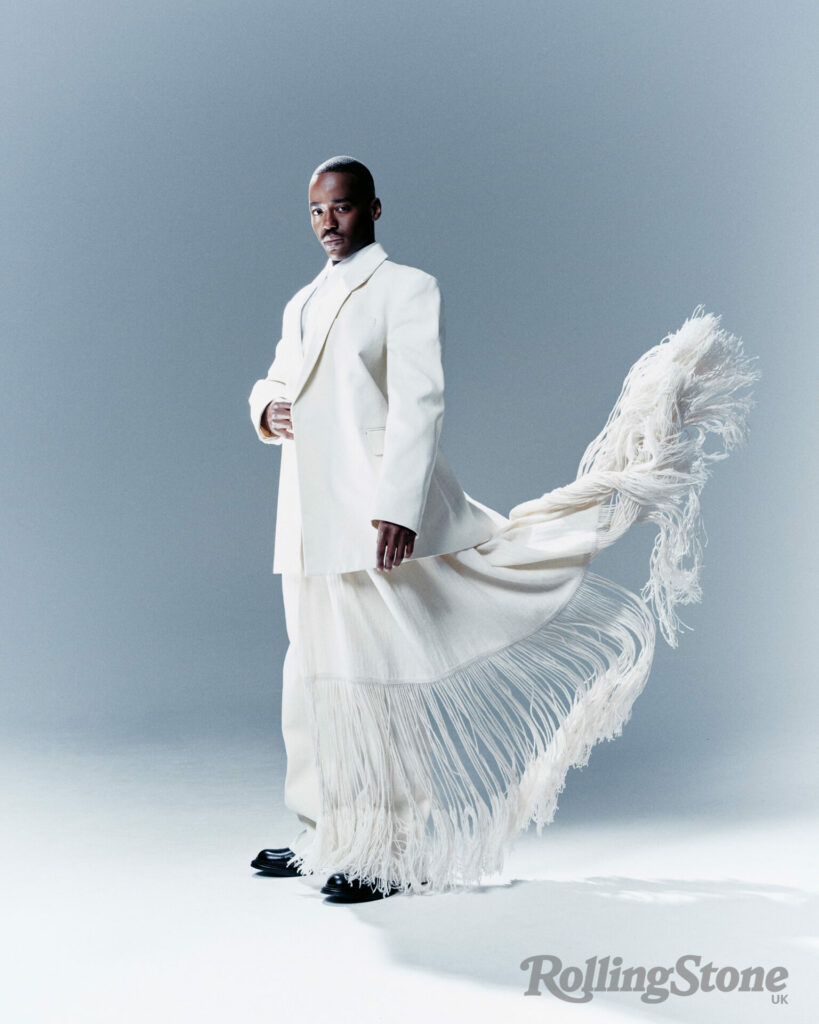 On our second meeting in London's Soho a week later, we delve a bit deeper into his time on the hit series. Sex Education is very frank about its depictions of sex, yet Gatwa's parents are religious; his father has a PhD in theology. How did they feel about their son being in such a show? "We don't really speak about it, but they have seen it," he says. "I didn't want them to, but I couldn't stop them. And they are very supportive, thankfully. It's not the most comfortable thought to know that my mum knows what my cum face looks like but… we move."
Saying goodbye to the show was bittersweet, he tells me. Although he's grateful for the experience, at times he struggled with the show's creative direction. "It was very hard; it was such a big show," he recalls. "When you're telling stories that haven't been seen before, there's always a battle as to how to tell them. It wasn't always joyous. I feel like we've outgrown it and we've given everything we can to it," says Gatwa, who turns 31 in October, while his character Eric is in his late teens.
It also gave him a rude awakening as to the reality of working in TV. "Being on it fast-tracked me into the downsides of this industry. I remember being told by an executive producer that white people wouldn't understand my character, Eric, which incensed me. There's an entire show there for white people to understand."
Gatwa clearly thinks hard about things like this. It can lead to him feeling conflicted. A recent example is when he took up the offer to perform at the King's coronation, partly because he felt a strong desire to be on stage instead of on TV and film sets. "I did feel an unease about it, though," he admits. "We're in a cost of living crisis, and I'm going to a giant house to perform. Plus, you know, the diamonds in that house… All of that was sitting within me. But it was also an opportunity to celebrate the arts. I wanted to celebrate the arts. I wanted to be on stage, I wanted to do Shakespeare."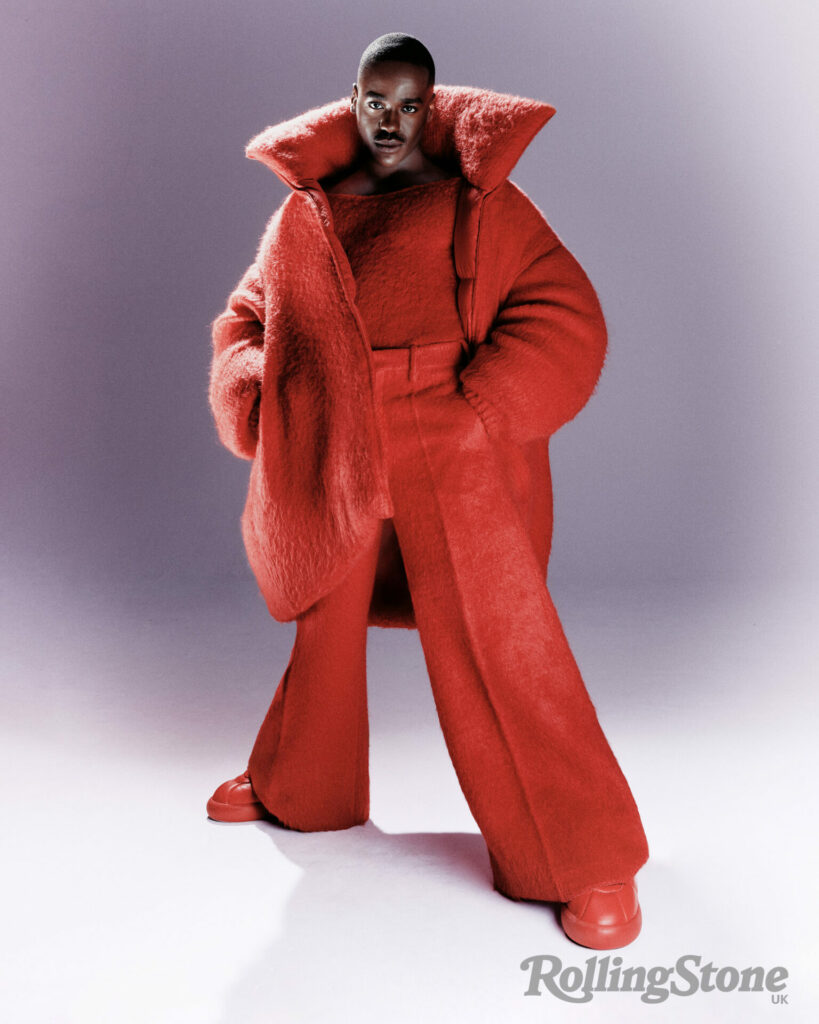 Returning to the topic of religion, when asked if he considers himself religious, Gatwa seems a little uncomfortable with the question. "I have faith…" he says, before taking a long pause. I am about to change topic when he continues: "I was raised in church. Both my parents are traditional Rwandan Christians. I loved my upbringing in church — it's a big part of my identity. However, a long time ago I fell out of love with it all. I still feel a connection to something greater than us, though. I can't live my life without it. I have to believe something will save us from AI."
I get the sense that church offered continuity to a young Gatwa. Although Scotland is a place Gatwa now identifies with, it is also a majority-white country. There weren't many other Black families around when he was growing up, let alone Rwandan people — and asylum seekers at that. "That was isolating. I had to discover myself in a deeper way," he says. "Not that there's a disconnect between me and the Black British community, because I am Black and I am British, but there aren't any Rwandans. Certainly, there weren't any in Scotland. Church was how we found a community. Church people can be the kindest people and they can be shockingly cruel."
These days, Gatwa is more interested in astrology. As with a lot of millennials, it offers a structure during a particularly chaotic period in time (he's a Libra sun, Gemini Moon and Scorpio rising, for those who want to know). He has Co—Star (as well as other astrology apps) on his phone and he checks it every single day. "It probably filled a gap that religion left in me. I couldn't put my faith in an old book that had been used for so much evil. I found astrology so accepting. It helped me accept my own darkness, and other people's darkness, too. I had a very… bad breakup. I ended up becoming homeless after it. People will probably think this sounds so silly but once the grieving was done, once I'd found a safe home again, typing in our respective star signs and seeing all this writing that described so accurately what the problem was between us, it led me to be able to forgive them. I understand their motives now. I don't forget their actions, but I can forgive their motives."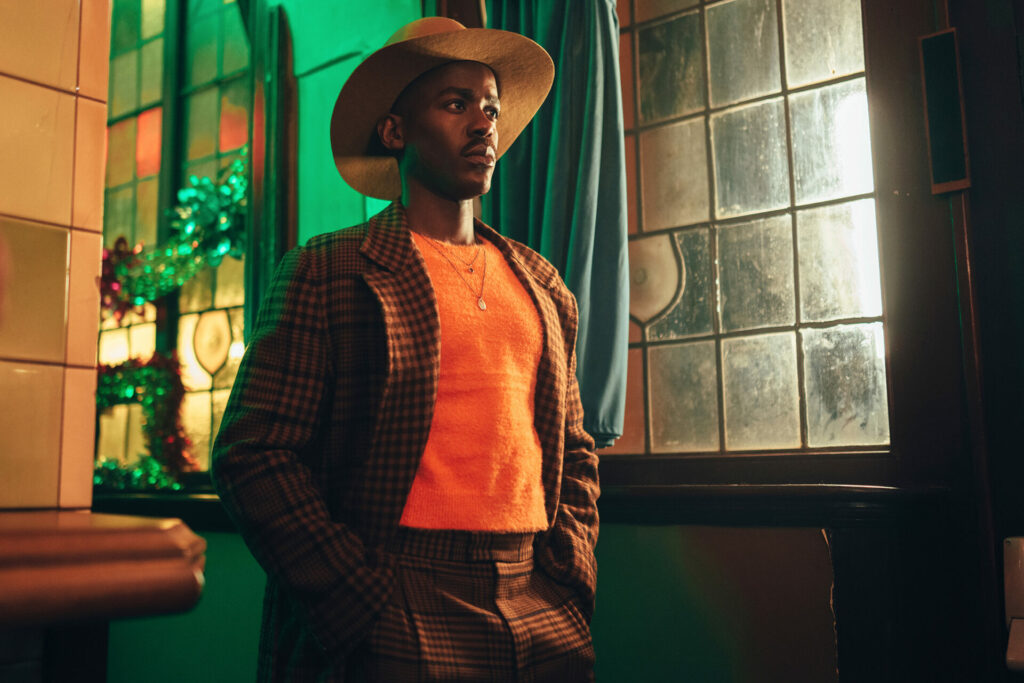 Before we see him make his debut as the Doctor, Gatwa will be on the big screen in Barbie, which feels like a curious progression from Sex Education and Shakespeare. He plays one of the many Kens in Greta Gerwig's film, but when he first auditioned, he was reading for a completely different part — although he won't reveal which one. In that first audition over Zoom he didn't have a script or even a synopsis of the plot; only one small scene and the knowledge that it was being directed by Gerwig and that it starred Margot Robbie and Ryan Gosling. That would be enough for anyone to want a part in the movie, though. It seems like roughly half of Hollywood did want a part judging by the cast list. It became a meme that every actor in the business was either being drafted into Barbie or Christopher Nolan's Oppenheimer, which will be released on the same day in the UK.
Gatwa may have been unsuccessful with that first audition, but he clearly left an impression. A month later, he was contacted to read for a different role. "This sounds so arrogant," he says, "but my agent said that Greta hadn't been able to stop thinking about me, so I was asked back to audition for Ken. Which was confusing because Ryan was Ken!" When he got a scene for that second audition through, though, things were clearer. But even then, he kept second-guessing himself. He spent the rest of the day recording alternate line readings and sending them to the casting agent. Then he got word that Greta wanted to talk. "I've gotten down to the final two so many times," he says. "Then I meet the director and… I'm convinced that there's something about me that just turns them off. I was sure this would be the same thing again."
Gatwa is so naturally charming, it's hard to imagine anybody having that reaction to him. "I've always felt I'm not masculine enough, not whatever enough for these directors. I can play that, but when they see that I'm not that…" he trails off.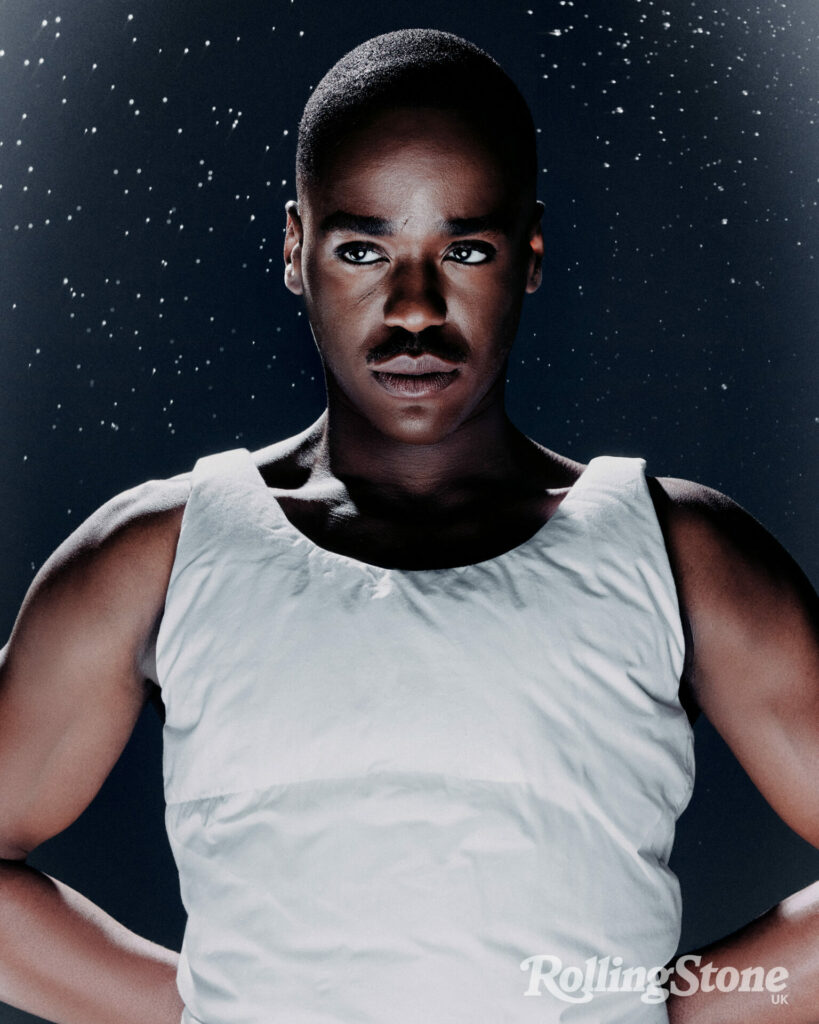 Thankfully, he was wrong. "The Leo-Libra vibe was just there on that Zoom meeting," he says. Gerwig had essentially written down his name in the script as "Ken Ncuti"right after that first audition hadn't worked out. And in a neat bit of fan-service casting, Emma Mackey, Gatwa's co-star from Sex Education, plays a Barbie. She'd known about Gerwig's plan the whole time but had been sworn to secrecy.
Gatwa tells me that the first day on the Barbie set was a dance scene with all the Barbies and Kens present, including Margot Robbie and Ryan Gosling. "I didn't know they were real people before that. I thought they were just… concepts," he says, before quickly learning that they weren't, of course.
He then supplies a sweet anecdote about his time spent with the cast: "One of the best nights of my life was when Margot took all the Barbies and all the Kens out in London to see Magic Mike Live. That was… I don't know how I made it through any filming in the week after, my voice was gone from screaming so much. The videos in the group chat the next morning were the best. Greta Gerwig's assistant was pulled up on stage and given a lap dance and Greta was screaming in delight. Afterwards, we went and danced our hearts out. Margot is a very, very good party host. She's queen of the vibes."
Of course, playing a Ken doll couldn't be much further from taking up the mantle of Doctor Who, and Gatwa admits that nerves are starting to affect him.
"I'm very nervous. I have a lot of sleepless nights where I lie awake feeling my heartbeat," he says. It's hard to imagine the pressure he must suddenly be feeling, but it's understandable nevertheless. Doctor Who is a science-fiction family show that has run, on and off in some form, for 60 years. It's also a nexus of so much of British culture. Like James Bond, the Doctor is a character through which Britain learns to understand itself, as much an icon of our changing times as a fictional being. The show's connection to British identity means tensions can run high and fans can be cruel at times, seemingly over-protective because they feel that the show is something they own. They can also be bigoted in the most predictable ways.
"I'm the first Black man to play this character. The British press can be very mean," he says of the reaction to his casting. But Gatwa is determined to remain steadfast in the face of criticism. "I just have to focus on the job and stay true to what the Doctor is: a mad scientist alien who has adventures and cares about everyone," he says.
Thankfully, the Doctor Who team are helping him handle the pressures that come with his new role. "Russell T Davies has been amazing, too. He calms me down. He's such an Earth sign. I can get very anxious, but therapy helps, and they've made sure that I have time put aside to have my sessions."
Gatwa has also drawn support from some of the past Doctors, and has met Peter Capaldi, David Tennant and Matt Smith in person. He ran into Smith at a party before he'd been announced for the role and tipsily said "I'm following in your footsteps!" — a remark which baffled Smith until Gatwa was officially confirmed as the new Doctor. Gatwa tells me that Tennant set up a group chat where some of the previous actors stay in contact with one another, and they've all offered Gatwa support and advice on dealing with the press. After all, the only people that can really know what it's like to be the Doctor are those who have been the Doctor. Once you're cast, you'll always be part of the show's long history.
The series will return to BBC One (and Disney+ in other territories) in three specials this coming November, all — as far as we know — starring David Tennant once more. Gatwa's first episode will be in a Christmas special set to air in December.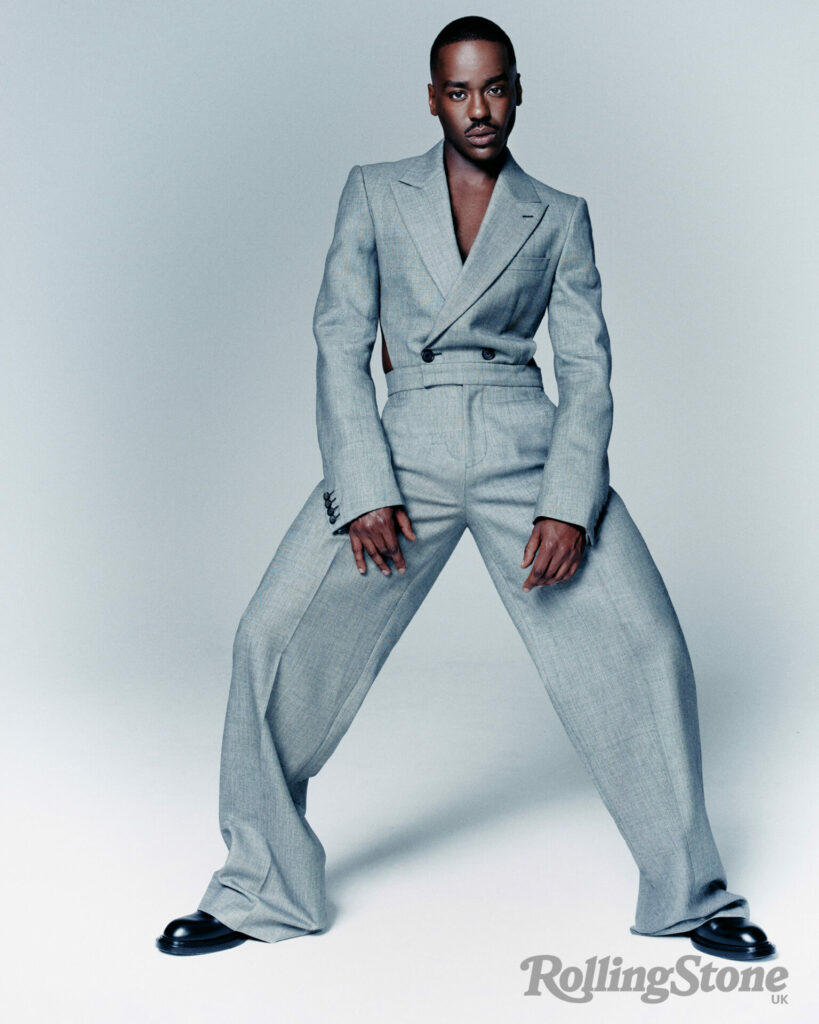 Doctor Who is all about reinvention and with Gatwa, this bold reimagining can be seen in his aesthetic interpretation of the offbeat time-travelling alien. Fashion might not be the first thing people associate with Doctor Who, but what the Doctor wears is an intrinsic part of the show. Tom Baker's long scarf, David Tennant's pinstripe suit; those are things that people immediately associate with it. But Gatwa's Doctor might well be the first fashion-conscious one. "The day Russell invited me to meet everybody, they asked me what sort of costume I wanted. I showed them this Ralph Lauren collection that was in partnership with Historically Black Colleges in America," he says. "I love those pieces, they're so preppy and so Black. But then they asked what else, because they'd been thinking about lots of outfits, almost a different one each week. Which is new! I love it. The Doctor has travelled all of time and space; they're going to have a sick wardrobe."
Not that previous Doctors were badly dressed, mind. "I love Jon Pertwee, the Third Doctor's, outfits. Lovely velvet jackets and frilly shirts. I feel a connection to him, our Doctors are the only two who dress like sluts," he laughs.
The idea of multiple outfits has led to a fun press cycle where Twitter is regularly treated to a photoshoot of the Doctor and his companion in a completely new style each time. The most notable of these was a Swinging Sixties look, with Gatwa sporting a blue striped suit and an Afro. "The hair and makeup department have been incredible," he exclaims. "Claire Williams and my own makeup artist, Bella, who is an old friend, worked so well together in creating my looks. Originally, we weren't going to have the Afro, but Bella convinced me and I'm very glad she did. It's such a shot into the bloodstream. It's a statement — the Doctor is fucking Black."
Words: Alison Rumfitt
Photography: William Arcand
Fashion direction: Joseph Kocharian
Styling: Felicity Kay
Grooming: Bella Arghiros using Lisa Eldridge, Tata Harper, Glossier & Charlotte tilbury
Hair: Chris Okonta
Photography assistant: Pietro Lazzaris
Fashion assistants: Dani Kleinman and Flo Thompson
Make-up assistant: Willow Ropner
Taken from issue 12 of Rolling Stone UK, out 13 July. Buy your copy here. The new series of Doctor Who premieres this autumn on BBC One in the UK and Disney+ in other territories.