Manchester City Council shares 'Game of Thrones'-inspired Covid-19 message
The video features a Jon Snow lookalike encouraging residents to get vaccinated against Covid-19, in time for winter
By Grace Almond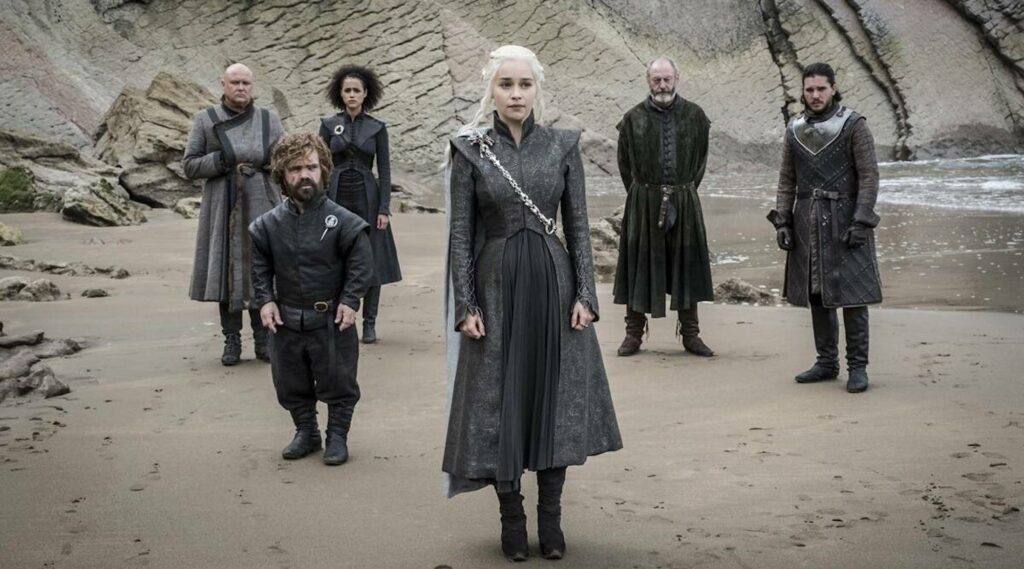 Manchester City Council has released a 'Game of Thrones'-inspired video, in an effort to encourage more people to take up the offer of a Covid-19 vaccine.
Ahead of what is set to be a difficult winter this year, with both the flu and Covid-19 posing a threat to the population, the council is trying to promote the benefits of the Covid-19 vaccine.
The clip, entitled 'Manchester's Winter is Coming: Defend Yourself', features the actor James Martin, in the role of Jon Snow, arriving at Manchester's council chamber to give an address: "People of this city. Manchester's winter is coming. The best way to protect ourselves and others is to make sure we're fully vaccinated". The actor also encourages residents to "keep up with regular testing".
The campaign also presented the perfect opportunity for the actor to have the jab himself, and he was pictured at a vaccine walk-in centre waiting for his Covid-19 vaccination.
Dr Manisha Kumar, Medical Director at Manchester Health and Care Commissioning, called the campaign "vital", and Manchester's Director of Public Health David Regan added: "In our view everyone is a hero who has the vaccine to look after themselves and others. There's no doubt that this winter is going to be tough, with all the extra cold and respiratory viruses, flu and of course, Covid, as people are out of lockdown."
Whilst 'Game of Thrones' ended with a finale that disappointed fans, Westeros is about to get bigger, with the release of the upcoming prequel series 'House of the Dragon' in 2022, and reports of an animated series in the works at HBO, based on George R.R. Martin's fantasy novella series 'Tales of Dunk and Egg', which focuses on the adventures of Ser Duncan the Tall and Aegon V Targaryen.
A teaser trailer for 'House of the Dragon' was released this year on Oct.5, and the series is set during the time of one of Westeros' most famous civil wars, known as the "Dance of the Dragons". The series will feature Paddy Considine as King Viserys I Targaryen, Emma D'Arcy as Princess Rhaenyra Targaryen, Olivia Cooke as Lady Alicent Hightower, Matt Smith as Prince Daemon Targaryen and Rhys Ifans as Ser Otto Hightower, to name but a few.