Watch the teaser trailer for The Weeknd's HBO series 'The Idol'
"The sleaziest love story in all of Hollywood..."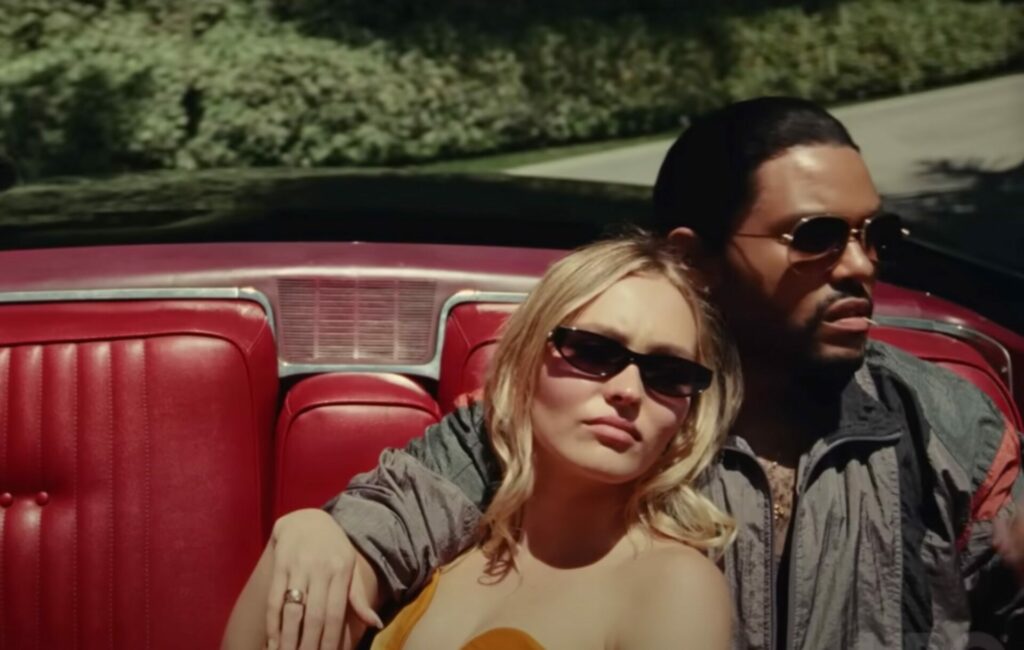 A teaser trailer for the Weeknd's new HBO series The Idol has been released – watch it below.
The show stars Lily-Rose Depp and the Weeknd as himself, co-created with Euphoria's Sam Levinson, in which Depp stars as a rising pop star who becomes romantically involved with a cult leader.
The trailer teases the series as "the sleaziest love story in all of Hollywood", and also stars Blackpink's Jennie, Troye Sivan, Anne Heche and Melanie Liburd. Watch it below.
No release date has been announced yet, but the trailer says it is "coming soon".
The Weeknd is currently on his 'After Hours til Dawn Tour' tour in support of his Dawn FM album.
Earlier this year, the singer stepped in to headline Coachella, replacing Kanye West along with Swedish House Mafia.
"I'm so looking forward to this moment with Swedish House Mafia and the Weeknd finishing out the Sunday night slot this year," Coachella organiser Paul Tollett told Variety.
"Coachella has a special relationship with Abel [Tesfaye] and I'm so thankful to have this upcoming performance with these iconic artists all on the same stage."
The confirmation of rapper's absence came after a petition called for the festival to remove him from the festival's line-up, after erratic behaviour on Instagram which targeted ex-wife Kim Kardashian and her current boyfriend, the comedian Pete Davidson.
In April, the Weeknd was considering the possibility of changing his stage name, suggesting that he might "pull a YE" and change his name to 'ABEL'; his legal name is Abel Tesfaye. He was referring to the decision by West last year to legally change his name to Ye.
"You guys are hilarious. I feel like I should change my stage name to ABEL at this point lol," said the 'Blinding Lights' star in the first of a series of tweets on the subject. "Maybe pull a YE and just legally change my name to ABEL. No last name. Like Madonna or Cher or Prince. I don't know it seems like a lot."
Later, he again floated the idea to his near-16 million followers. "ABEL formally [sic] known as The Weeknd?" Fellow singer-songwriter John Legend approved the idea, telling Tesfaye that "ABEL is dope". Tesfaye responded by saying, "I'm tempted …"