Seth MacFarlane is returning to play Ted in new TV series
Show will stream on Peacock
By Sam Moore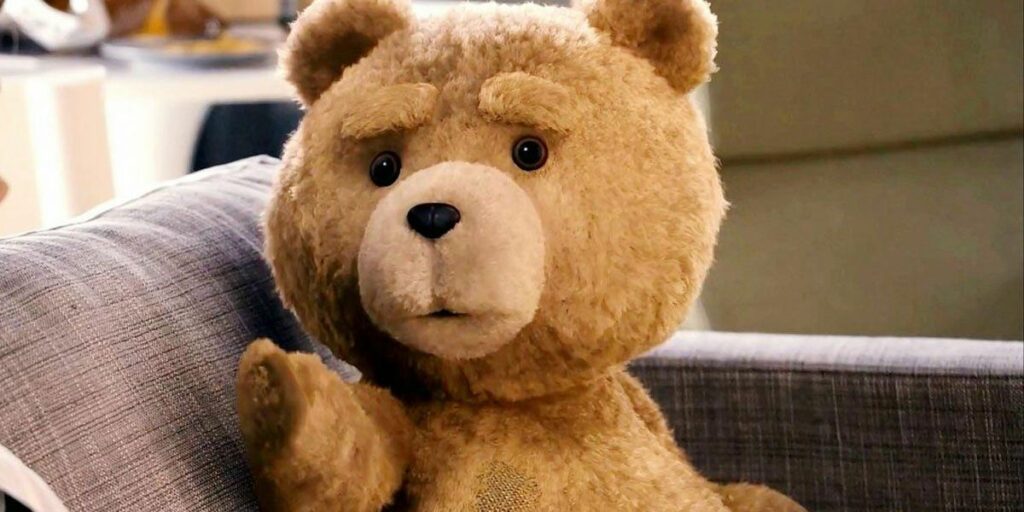 Seth MacFarlane is set to reprise his role as Ted in an upcoming TV spin-off of the hit 2012 film which also starred Mark Wahlberg.
The Family Guy creator will writing, directing, producing and starring in the project which is going to air on streaming service Peacock in the US.
McFarlane commented on the news on his Instagram account. He wrote: "Time to sing the thunder song," in reference to a popular musical moment from the film.
In the film, Ted is a foul-mouthed teddy bear who comes to life following a young boy's wish.
The Ted TV show is set to be a prequel to the film and will take place in 1993 when the character Wahlberg plays was still a teenager.
While it seems unlikely Wahlberg and other stars from the film including Mila Kunis, Giovanni Ribisi and Joel McHale will reprise their roles from the film, it was announced that Giorgia Whigham, Max Burkholder and Scott Grimes have all been cast in the new series.
Burkholder, who is best known for his role in Parenthood, will play the John Bennett role originally depicted by Wahlberg.
A plot description of the show says: "Ted may not be the best influence on John, but when it comes right down to it, Ted's willing to go out on a limb to help his friend and his family."
The first Ted film was released in 2012 and received largely positive reviews and was a huge commercial success grossing over £500m at the global box office.
A sequel followed in 2015 with the additions of Morgan Freeman and Amanda Seyfried to the cast but it was less well received.
Last year, MacFarlane hinted that he would be returning to the character after posting a picture of Ted on social media along with the caption: "The original Ted stuffy mentally preparing for his return."