Adwoa Aboah on Top Boy: "I love that I didn't have to be pretty"
The model-turned-actress will star as Jaq's new queer love interest, Becks
By Anna Cafolla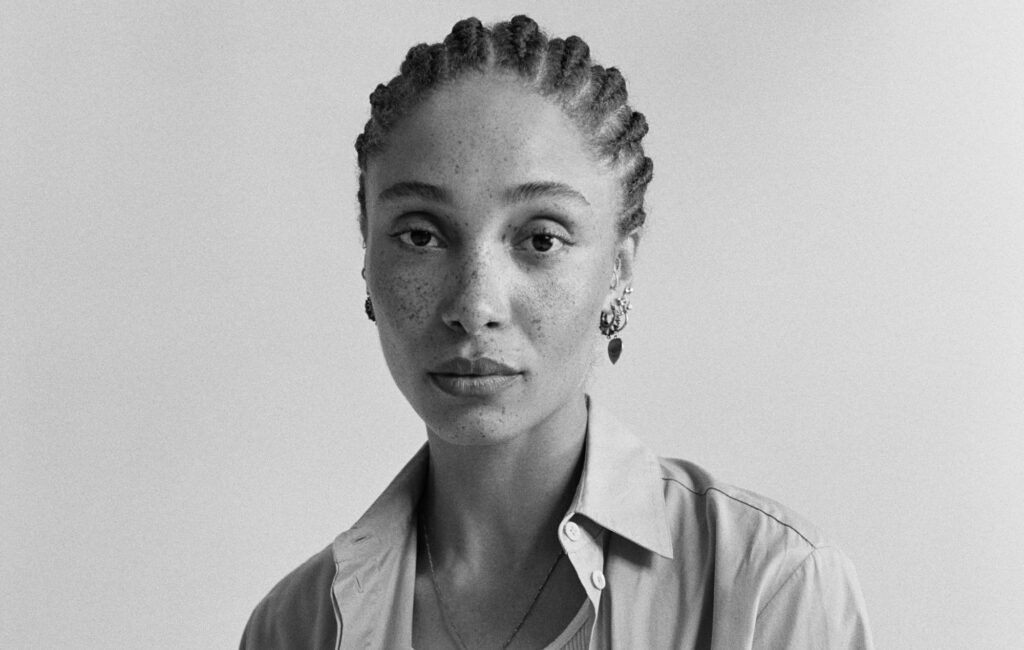 Since returning to screens in 2019, Netflix's 'Top Boy' has made a bold name for itself for its intense, astute portrayal of adulthood for Black males in London's most deprived areas.
Set in the fictional Summerhouse estate against a backdrop of drug-dealing and gang culture, until now the series has primarily focused on the struggles faced by main characters Sully (Kano), Dushane (Ashley Walters) and Jamie (Micheal Ward). But now, as 'Top Boy' enters its fourth season, the spotlight is shifting onto the women in their lives – and joining them as new character Becks is model-turned-actress Adwoa Aboah.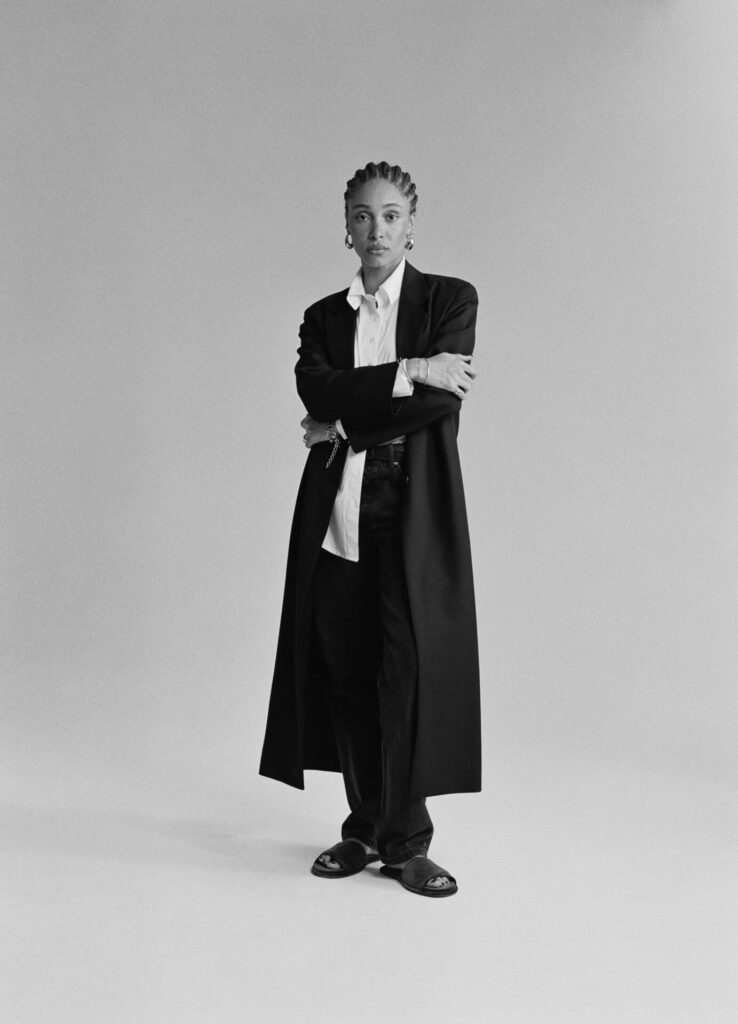 As a model, the London-born 29-year-old has been on the covers of international editions of Vogue and i-D as well as featuring in campaigns from Calvin Klein to Fendi and more recently Rimmel.
But there's more to her than meets the eye. In 2015, after sharing her personal journey with mental health and addiction, she founded Gurls Talk, a non-profit which focuses on young women's mental health and expands into dialogue across identity and race ('Top Boy' co-star Little Simz has featured on one of its podcasts).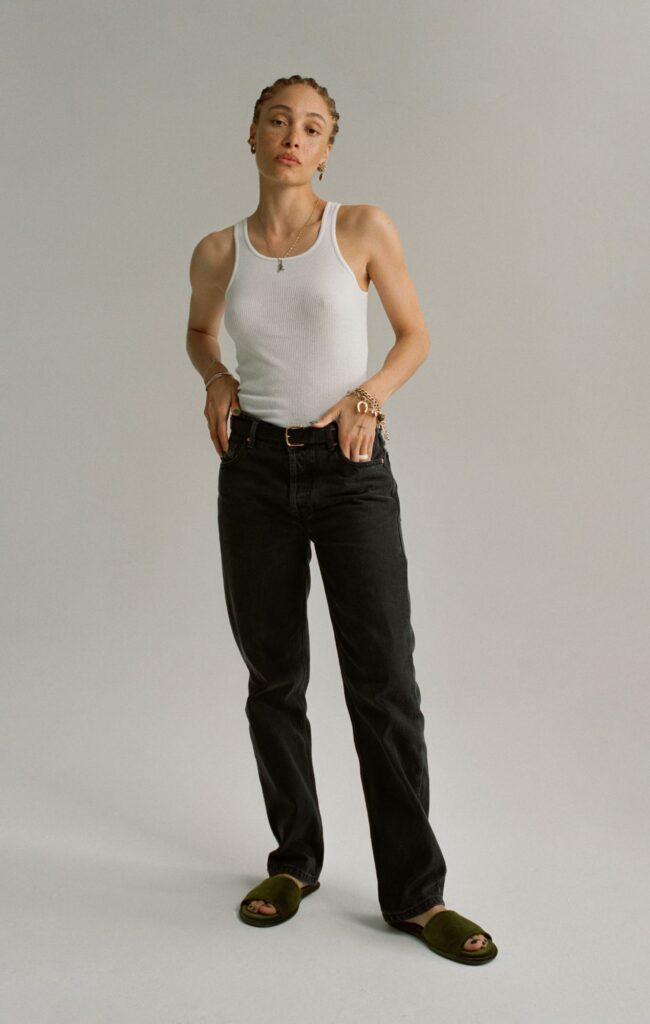 On the acting side, you might have caught her small part in 2017's live-action anime 'Ghost In the Shell' alongside Scarlett Johannson, but her new 'Top Boy' role is her biggest yet.
Aboah talks to Rolling Stone UK about bringing Becks' character to life as she finds herself in a same-sex relationship with steely drug dealer Jaq (Jasmine Jobson). The story of Becks pushing tough cookie Jaq to be more open and vulnerable creates an intense, gripping arc, and it's one that Aboah has grasped with both hands.
The actress explains how she began to find her character's individual journey, exploring queer storytelling through her own questions of identity. Divesting herself of the need "to be pretty" that comes with modelling, in her new role Aboah is relishing the chance to make something "raw and real", as she reveals here.
Becks is a new addition to a cast of deep and vivid characters. How did you shape her in the universe of 'Top Boy', and bring something new?
I brought a lot of my own sense of self to Becks, especially her approach to openness and how to speak one's mind. What I had to really navigate was the homophobia, and unpack the strain of this same-sex relationship. I spoke to friends in the queer community to get an understanding of what they have to go through. Yes, things have changed so much, but there is still something about holding someone's hand in public for the first time, and kissing someone, as a queer person.
'Top Boy' has done such a good job of bringing difficult, layered subjects to the forefront that society either ignorantly or deliberately miss. I think that's because of the endless social issues that are thrown at us. It's that we are desensitised and play things down. Then, when these things rear up, it's terrifying. I have questioned my identity many times. I think more so related to race, and I was able to tap into that: those moments where I felt discriminated against, those moments where I felt really alone in who I am.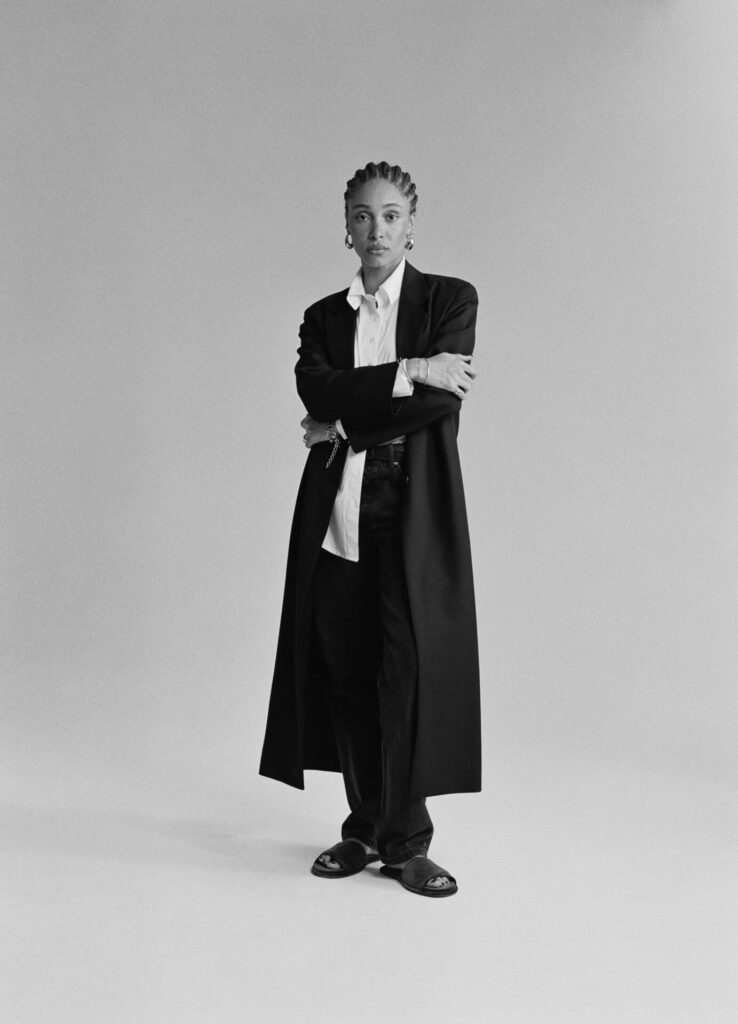 You play the love interest of Jaq, a central character. Jaq is a queer woman who has had to constantly act relentless and resilient. How did you approach Becks as a necessary foil to that, to interrogate her emotions, to bring out a side of her not yet seen on 'Top Boy'?
That's hit the nail on the head. They connect on the need for vulnerability, there's a refreshing gentleness. It's not that they come from different worlds which makes them clash but they're just at different points on the line of growth and how possible it's for them to be open.
I think that's very real. Jaq operates in a male-dominated space. Her way of protecting herself is so different to Becks'. She hasn't been given the space yet to be vulnerable, open, or to share herself in a different way. 'I can't see you, so you can't see me,' is how she's used to operating. Becks brings a soft strength that I love.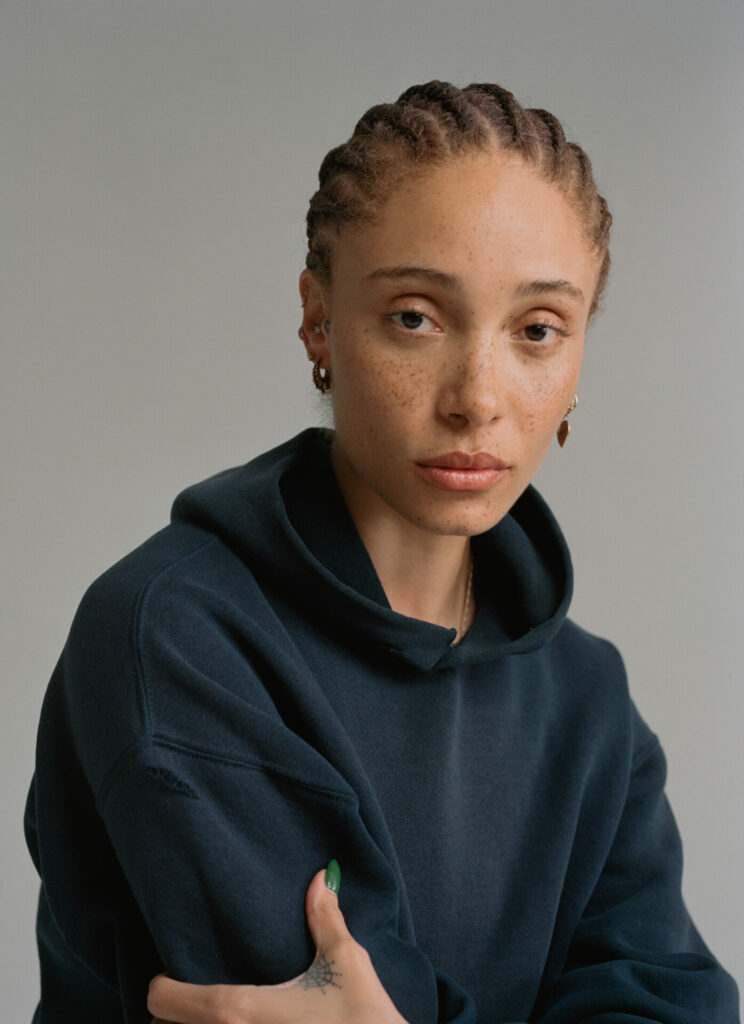 How was it working with Jasmine Jobson [Jaq]?
I couldn't have picked a better person to bounce off. She's such a phenomenal actor and she knows Jaq so well. Sometimes you don't know if she's in or out of character. I mean, there were moments of intimidation, for sure! Maybe that played out quite well for me: I feared the rejection, but I think that lit up our scenes. Their first scenes are clashing: their opinions aren't the same. Jasmine really gave me so much confidence and validated me to make sure that I knew I was doing well.
How do you approach an institution and legacy like 'Top Boy'? How are you finding your place in such a cultural behemoth?
There were moments I had to battle my insecurities. I thought: "Am I right for the role, am I good enough?" Dave [the British rapper who plays the previous season's antagonist Modie] reasoned with me. He said, "Believe me, there's a reason why they chose you, and you have to know your worth." The whole cast had open arms and quickly felt like family. Des Hamilton, the casting director of the show, really championed me. He gave me the confidence for the auditioning process.
Nothing can prepare you for just turning up to hear all this unfamiliar language and for that first call of "Action!" I was so nervous. No matter how many acting classes I've done I could never feel totally prepared.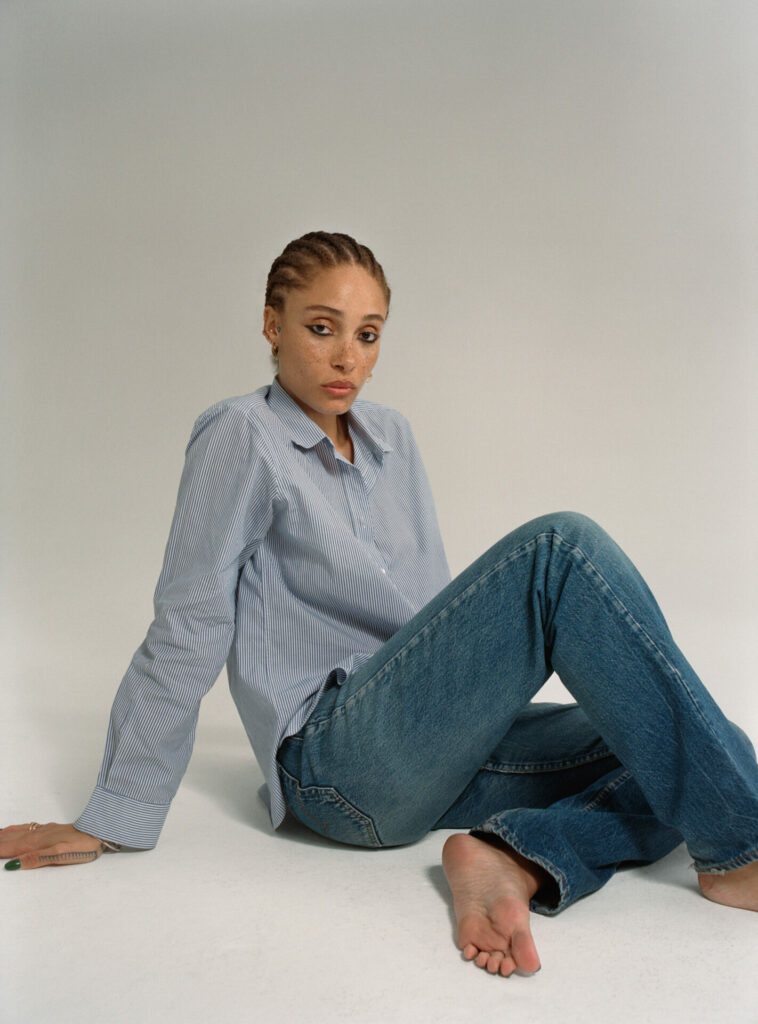 Did you have a feeling of responsibility to its authenticity, too?
On a show like 'Top Boy', you're being trusted to tell sensitive stories. You want to be respectful to them. People live it. There's a power and emotion that goes beyond any research you can do. You have to make sure you aren't glamorising stories or making them performative, you have a truth – someone else's living truth – to tell.
How has the dynamic of modelling and acting differed?
What I love is that I didn't have to be pretty. For so long in modelling, I've been used to looking pretty, staring at things, moving around a bit. I can do that with my eyes closed, you know. This was a new challenge that I completely embraced and I've grown as a person because of it. When that first image came out of me, it [was refreshing to] me how raw and real it was. I absolutely loved that – it's me, but not me, but… me!
"This was a new challenge that I completely embraced and I've grown as a person because of it"
Were you concerned about any preconceptions or stereotypes?
Before [my role] was announced, I felt quite insecure. There's a cult following and I worried about whether I would be embraced by the people who have loved this show so long. I worried people would be like, "Oh, she's just got the role because she's known in the fashion industry… this doesn't make sense."
There is judgement around models-turned-actors: I've felt that. I've never really spoken about how I've always wanted to act. I did my degree in it. I had to audition like everyone else. I've really been keen to share my backstory to show how much I've always wanted this, and how grateful I am. I'm no longer fearful of judgement. I'm confident in my right to be here. What I just hope is that I do the show justice.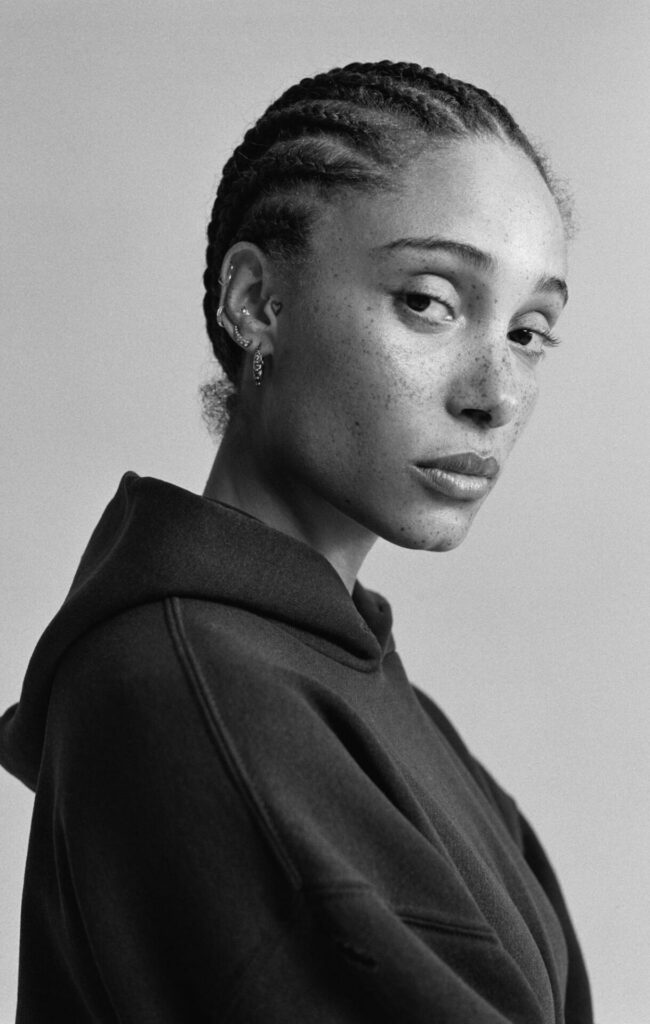 Alongside the other women on the cast, you're introducing more female-focused storylines and character dimensions to a show that has, refreshingly, innovated how TV explores modern masculinity. How do you see the female perspectives becoming increasingly important to the narrative of 'Top Boy'? Where do you think young women will see themselves in these stories?
I think that's one of the things I'm so excited about. It makes sense. 'Top Boy' reflects what's going on within our world and it has always been respectful to storytelling and representing people who aren't always seen and heard. It makes sense that the female-fronted storylines are drawn out in the more permanent tapestry of the show.
Over the past couple of years, especially through Everyone's Invited, Me Too, the Black Lives Matter resurgence, we've come to see how intersectional and intertwined our stories are. Far too often we have defined women as girlfriends, sisters, mothers. We don't know their history or what makes them, them. Jasmine's, Simbi's, Saffron's stories have power. If one girl watches this and feels like they have seen themselves in these women, think of the possibilities.
That also speaks really authentically to what you do with Gurls Talk.
Storytelling is the backbone to Gurls Talk – since I first shared my personal story [of mental health and drug addiction] to now being a community-led nonprofit. There's so much power in seeing yourself reflected in someone's story, what that does for stigma reduction or opening up a larger conversation around everything from periods to gender, race, mental health. It feels wonderful that I can bring aspects of something that means the world to me, my activism, to this other passion that was also a first love.
London is a character in itself, too, and you're a London woman. How important do you think nuanced, London-focused storytelling feels now?
On Netflix, people all over the world get insight into London's layers. It's not tea, the queen, and Buckingham Palace, it's a melting pot for cultures, backgrounds, people and opinions. I'm a proud Londoner, but of course, I come from a different world to a lot of the characters. I've been brought up in West London and I come from a more privileged background. Yes, I've grown up with all different types of people, but it really is up to you to be curious enough, and to be responsible in that, too: to find new people and connect and resonate with them. I hope people see that in my character Becks, who comes from a different place and finds the thread.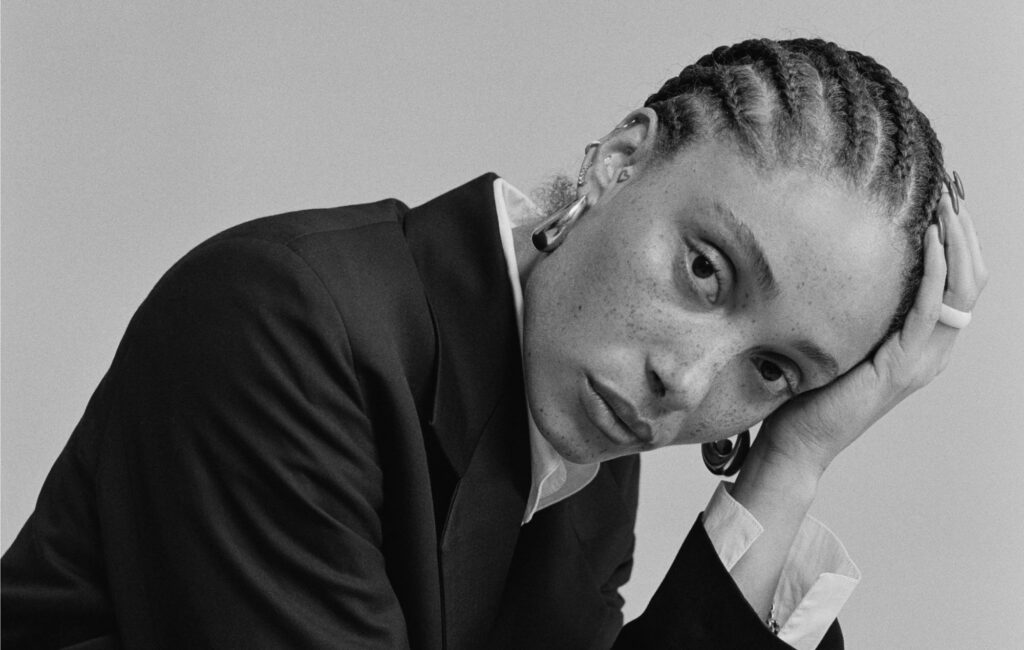 What are your acting aspirations from here?
I mean, thank you, universe for giving me this opportunity to be in such an important TV show that has raised the bar and done things so authentically, holding a responsibility to its community and following. I was talking to my agent about this… so I think… no shade to models who have gone into acting before me, but I'm not necessarily looking for the commercial films or more shiny, big blockbusters. I hope 'Top Boy' will show people I'm not just a model who wants to look shiny and perfect all the time. I'd love to be in an indie film and work with a director that's got the time to teach me things and to give me a bigger chance. I do love action, though, and I'm really sporty. An indie action thriller would be sick.
'Top Boy' season four is released on Netflix on March 18.