Beyoncé and Diana Ross lead tributes to French fashion designer Thierry Mugler
The pioneer of power dressing's death was announced yesterday (January 23)
By Joe Goggins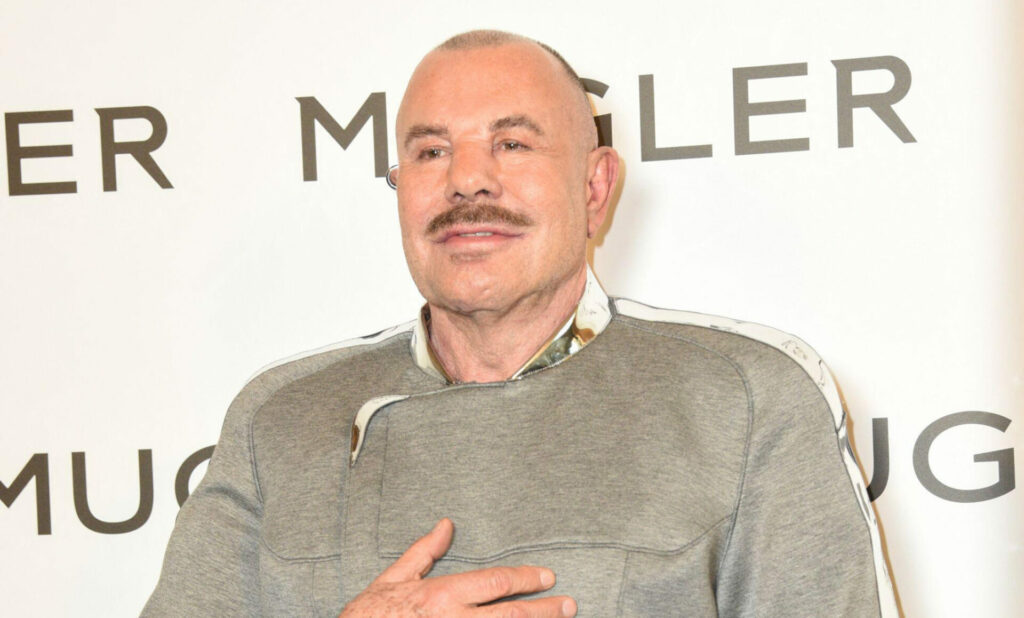 Major figures from across the entertainment world have paid tribute to the fashion designer Thierry Mugler, who has died at the age of 73.
A post on Mugler's Instagram account confirmed his passing yesterday (January 23). Beneath a black square, a caption read: "We are devastated to announce the passing of Mr Manfred Thierry Mugler on Sunday January 23rd 2022. May his soul Rest In Peace."
Mugler's designs had been worn by Rihanna, Lady Gaga, George Michael and David Bowie – he dressed the latter for his wedding to Iman in 1992. He pioneered the concept of "power dressing" in the 1980s, presenting his designs at highly conceptual runway shows.
He is thought to have died from natural causes.
Tributes to the designer have since flooded in. Beyoncé, who collaborated with Mugler on costumes for her 'I Am…Sasha Fierce' era, updated the landing page of her website to feature a collage of photographs of herself in Mugler's designs, as well as black-and-white photograph of him and the message "rest in peace."
Diana Ross, another frequent collaborator, posted a photograph of herself and Mugler at his 1992 Paris fashion show, with the caption "I will miss you Thierry Mugler this was a wonderful time in our lives." Ross' daughter, Tracee Ellis Ross, shared footage of herself on the catwalk at a 1991 Mugler show, along with an extensive caption detailing his importance to the fashion world.
"Thierry Mugler was a defining force in fashion. Even his archive collection today seems futuristic. He was a true dreamer….he designed for a future where women were in charge and on top," said Ross.
"I remember him as joyous and beautiful. He loved my mother. And allowed me to take part in his incredible world. What an honor it is to have a small piece [of] history with a true fashion icon. Rest In Peace, Manfred Thierry Mugler."
Kourtney Kardashian posted a photo to Instagram of herself, her mother Kris, and her sisters Khloe, Kim, Kylie and Kendall all wearing Mugler designs. "All in Mugler," read the caption, alongside a broken heart emoji. Mugler worked extensively with the Kardashians and came out of retirement in 2019 to dress Kim for the Met Gala.
Meanwhile, Mugler's fellow designer Christian Siriano took to Twitter to say: "Another Icon lost today. Rest well in ultimate beauty Thierry Mugler. You opened many many doors. Fashion is having a hard month." M
Models including Winnie Harlow, Bella Hadid and Heidi Klum also left comments in tribute to the designer on the post announcing his death.