Tributes pour in for satirist and journalist P.J. O'Rourke, who has died
"One of America's smartest, funniest writers & the ultimate Gonzo journalist"
By Tom Skinner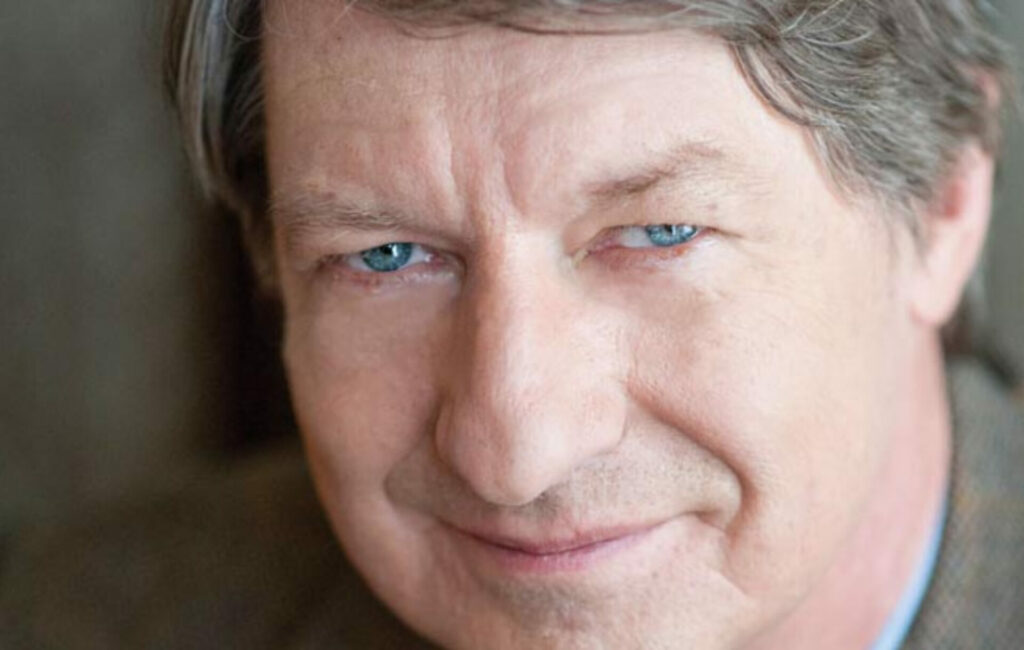 Political satirist and journalist P.J. O'Rourke has died at the age of 74, it has been confirmed.

O'Rourke previously served as the foreign affairs desk chief at Rolling Stone, as well as writing for various other publications. His death was confirmed by NBC News yesterday (February 15).
Deb Seager, a vice president and spokeswoman at his publisher Grove Atlantic, told the outlet: "Our dear friend and cherished Grove Atlantic author P.J. O'Rourke passed away this morning from complications of lung cancer."

In 1973, O'Rourke joined the National Lampoon, where worked in numerous positions, including editor-in-chief. He began freelancing in 1981, with one of his clients being Rolling Stone; O'Rourke later served as the magazine's foreign-affairs desk chief until 2005, when he became a contributing editor.

O'Rourke interviewed Bill Clinton on his 1992 presidential campaign trail alongside Rolling Stone's Jann Wenner, Hunter S. Thompson, and William Greider. He also appeared as a commentator on shows such as '60 Minutes' and 'Real Time With Bill Maher', and was a regular panellist on NPR's quiz show 'Wait Wait … Don't Tell Me!'.
Among those to have paid tribute to O'Rourke on social media was comedian and 'Mock The Week' host Dara Ó Briain.

Sharing a 1980 Car And Driver article from the late writer on Twitter, Ó Briain wrote: "Ah, the great P J O'Rourke has died. This is a nice taster of his brilliance and mindset; but you should really read Holidays in Hell, Parliament of Whores or Republican Party Reptile; or indeed anything from that golden period when he was the best humorist in the world."

Replying to the tweet, comedian, writer and 'Pointless' presenter Richard Osman said: "Discovered him when I was a teen and he really broadened my mind about why people think the way they do. As well as being very, very funny."

Former 'Good Morning Britain' anchor Piers Morgan tweeted about the "huge loss" of O'Rourke. "One of America's smartest, funniest writers & the ultimate Gonzo journalist," he wrote. "Loved interviewing him, always so sharp & entertaining."
Elsewhere, 'The Grand Tour' and 'Who Wants to Be a Millionaire?' presenter Jeremy Clarkson posted: "I don't normally tweet about people I barely know who've died. But I'm very saddened to hear that PJ O'Rourke is no more. He was the best journalist ever. And the funniest."
Peter Sagal, the host of NPR's 'Wait Wait… Don't Tell Me!', began a tribute thread by writing: "It is very rare in life to be a fan of someone and then become their friend, but it happened to me with PJ, and I discovered something remarkable.

"Most well-known people try to be nicer than they are in public than they are in private life. PJ was the only man I knew to be the opposite. He was a deeply kind and generous man who pretended to be a curmudgeon for public consumption."

Sagal continued: "He told the best stories. He had the most remarkable friends. And he devoted himself to them and his family in a way that would have totally ruined his shtick had anyone ever found out."

He concluded the message by hailing O'Rourke's work as "wonderful", adding: "His heart was even better. I will miss him terribly."
P.J. O'Rourke also authored more than a dozen books, including 'Parliament Of Whores' and 'Give War A Chance', both of which landed at Number One on The New York Times bestseller list.
He is survived by his wife, Tina O'Rourke, and three children.