Tinie unveiled as latest artist to front Ben Sherman's Global Artist Foundry
The rapper joins Miles Kane and The Vamps in teaming up with the label
By Joe Goggins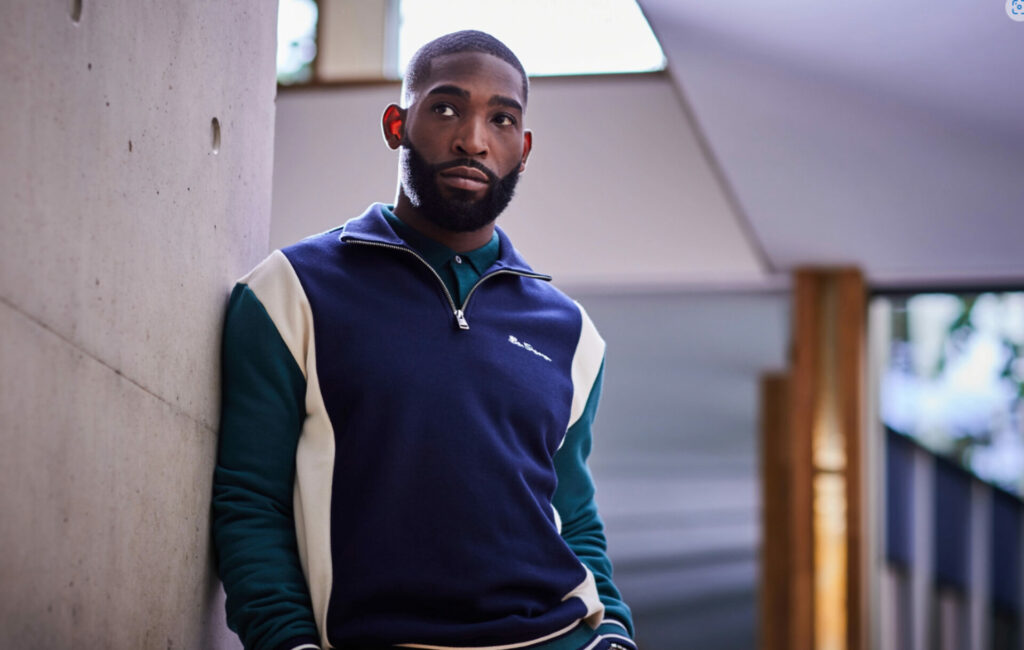 Tinie has become the latest artist to sign up to the Ben Sherman Global Artist Foundry, it has been announced.
The London rapper, previously known as Tinie Tempah, has teamed up with the famous British label to front their Autumn/Winter campaign, with a press release saying that "the creative union between the two mavericks, Ben Sherman and Tinie, highlights a modern fusion of contemporary styling with eclectic originality."
It marks the latest foray into fashion for the 'Pass Out' hitmaker, and adds another in an impressive collection of strings to his bow; he spent much of last year working with the painter Sassan Behnam-Bakhtiar on a piece that combined their art forms and was offered up as a non-fungible token at what organisers called the "world's first NFT residency." The year before, he opened a culinary pop-up called Raps during the COVID-19 pandemic.
Now, the renaissance man turns his attention again to the world of fashion, having previously launched his own contemporary brand, What We Wear. Speaking about the team- up with Ben Sherman, Tinie said: "Ben Sherman has always been a staple in British culture. It was great to get the call to front the AW22 Menswear campaign. I enjoyed collaborating and shooting with the team, and it was great to connect with a brand that made such an impression on me coming up."
Tinie has not released a full-length album since 'Youth' in 2017, but remains one of the most successful British rappers of all time, having hit the top of the UK singles chart three times in his own right and four as a featured guest, on tracks with the likes of Chase & Status, Katy B and Calvin Harris.
He has, however, appeared on singles since, with 2018's 'Bancomat', with Sfera Ebbasta, as well as on 'More Life' with Australian DJ Torren Foot in 2020.
Past participators in Ben Sherman's Global Artist Foundry include Miles Kane, once of The Rascals and now of The Last Shadow Puppets, and pop group The Vamps.