FKA twigs to play a lead role in 'The Crow' reboot alongside Bill Skarsgård
The musician said she was "thrilled" to be cast in the anticipated reimagining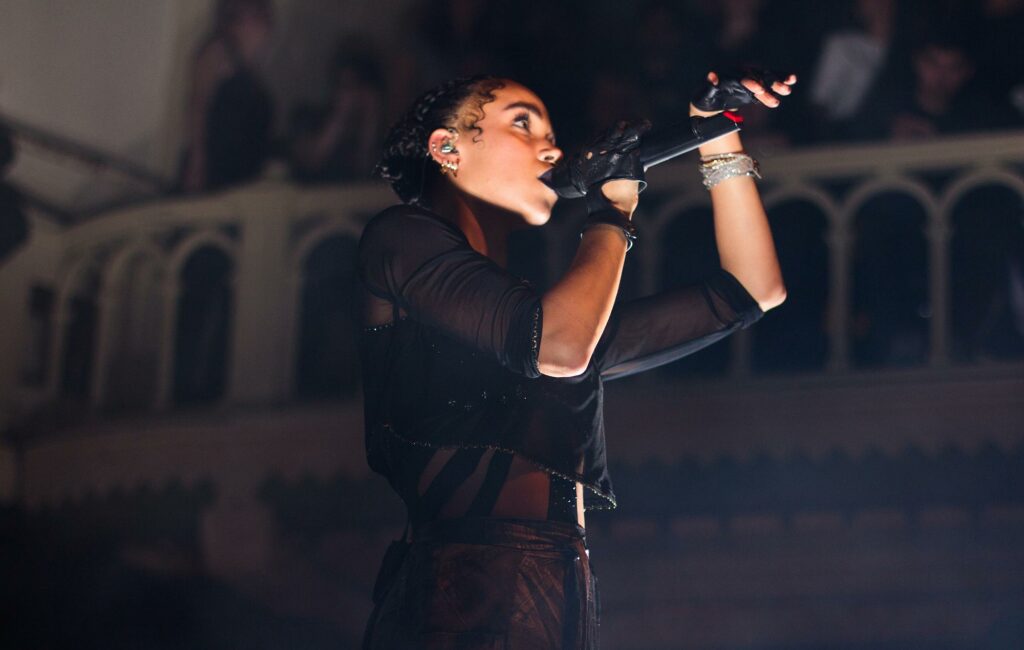 FKA twigs has been cast in a reboot of 'The Crow', starring in a lead role alongside Bill Skarsgård who will play the protagonist Eric Draven.
The musician confirmed the news yesterday (May 12), writing online that she was "thrilled" to have landed the role in the reimagined film directed by Rupert Sanders.

"I am absolutely thrilled to announce that I will be appearing alongside Bill Skardsgård in The Crow," part of FKA twigs' message read. She added: "I feel so honoured to be amongst such a powerful team and am already having the best time working on my character lewks."
'The Crow' is a modern reimagining of the original graphic novel series by James O'Barr, which was first published in 1989. In the original story two lovers are killed by a gang after their car breaks down. The man is resurrected by a crow and takes the opportunity to avenge his fiancée's murder.
The Hollywood Reporter writes that the project is in the pre-production stage. Shooting takes place in Prague and Munich from June.

The first adaptation of 'The Crow' was released in 1994 and starred Brandon Lee as Draven. Lee was fatally wounded on set in a prop gun accident.
Lee, the son of Hong Kong-American martial artist and actor Bruce Lee, had filmed most of his scenes prior to his death. He received posthumous acclaim for his performance.
Three sequels followed the original adaptation: 'The Crow: City Of Angels' in 1996, 'The Crow: Salvation' in 2000 and 'The Crow: Wicked Prayer' in 2005. All were released to negative reviews, with the latter two being released direct to video.
There have been several attempts to remake 'The Crow', none of which have been successful. In 2017 Jason Momoa was announced for the titular role with Corin Hardy on directing duties. However the following year both Momoa and Hardy left the project.

News of twigs' casting comes after she released the final instalment of her 'CAPRIVIDS' video series earlier this month – watch here.
The clip for 'Thank You Song' is the last video released from her 'CAPRISONGS' mixtape, which arrived in January.
In the video, which is directed by Aidan Zamiri, twigs can be seen riding around London on a night bus. In a statement on the clip, she said: "The 'CAPRIVID' for 'Thank You Song' is incredibly intimate. To me, it's about embracing ones demons and finding things that are individual about one's self, to make your life better."