Marvel confirms hefty runtime for highly anticipated 'Eternals' debut
"It could be longer!", director Chloé Zhao said in a new interview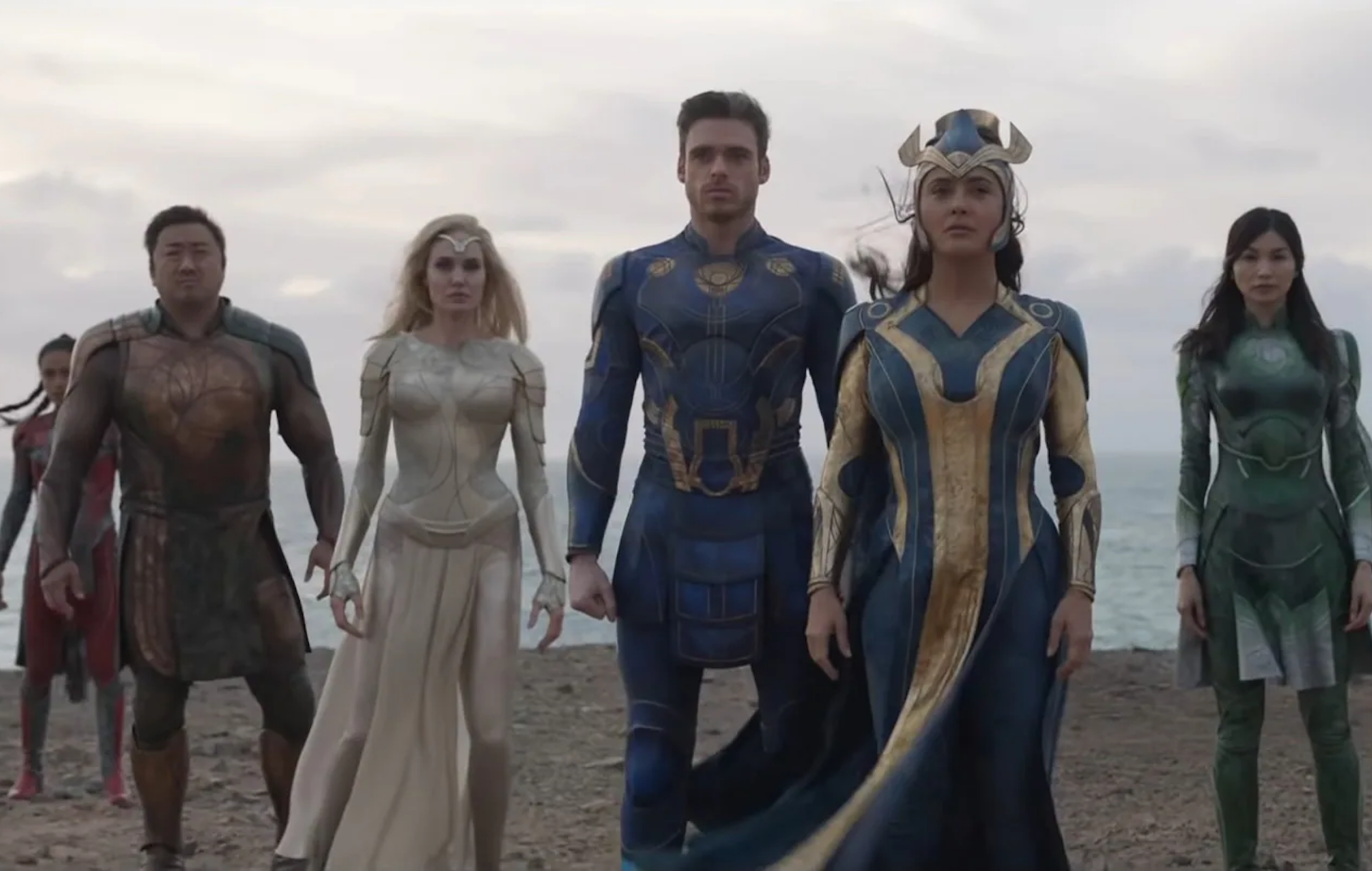 The latest instalment in the Marvel Cinematic Universe will be one of its lengthiest films yet.
'Eternals' will pass the two-and-a-half hour mark, director Chloé Zhao confirmed in an interview with Fandango. "It could be longer!" she said. "You know, it's ten characters, the Celestials and 7,000 years. There's a lot going on."
Marvel fans are also best advised to hang around after the credits roll, with the film featuring two post-credit scenes.
The Oscar-winning filmmaker also promised "big surprises" in the outing's post-credits scenes, which typically tease what's to come within the franchise.
"Don't just stay for the first one — also stay for the second one, too," Zhao teased. "They are equally as important in weight, and both have big surprises for you."
The film is out in cinemas on November 5, and takes place after the events of 'Avengers: Endgame', with Zhao explaining that it focuses on "Earth's original superheroes."
The immortal group was created 7,000 years ago by a class of space gods call Celestials, but went into hiding after defeating their prime enemies, known as the Deviants. Fast-forward to present day — the Deviants are back.
The star-studded cast of the Eternals includes the likes of Gemma Chan, Kumail Nanjiani, Brian Tyree Henry, Kit Harington, Lauren Ridloff, Lia McHugh, Don Lee, Barry Keoghan and Richard Madden, as well as Angelina Jolie and Salma Hayek.
The upcoming film will also be the first in the MCU to feature an LGBTQ+ family.
Chloé Zhao has had a whirlwind year, winning the Best Director Academy Award for her 2020 film 'Nomadland,' which also snagged the top prize of Best Picture.