'Thor: Love and Thunder' praised as "wildly entertaining" in first reviews
The latest MCU instalment arrives this week
By Nick Reilly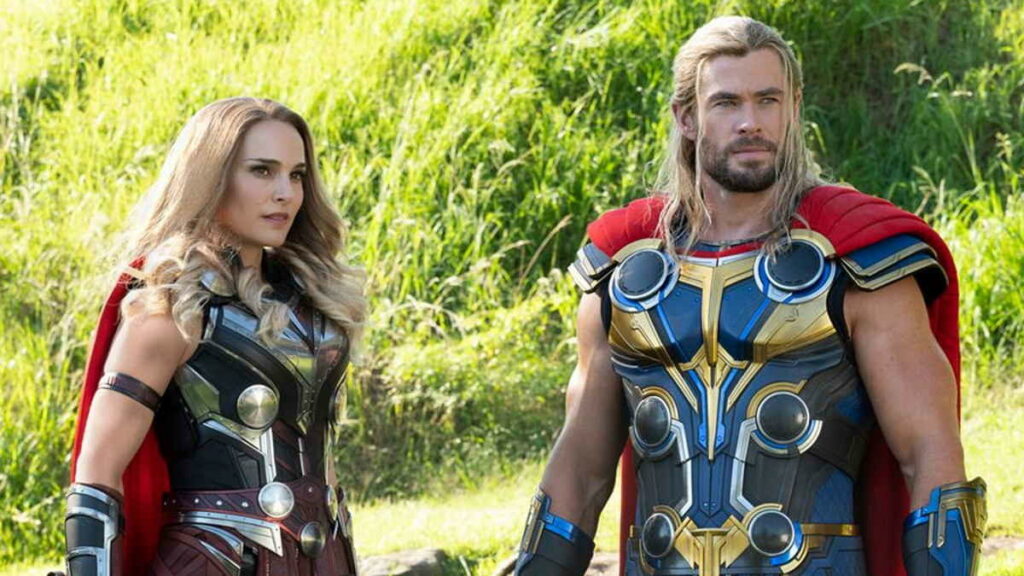 The first reviews for Thor: Love & Thunder have praised the latest big screen offering from the Marvel Comic Universe (MCU), ahead of its release tomorrow (July 6).
The film marks the fourth solo movie for Chris Hemsworth's hammer-wielding hero and sees Taika Waititi returning to direct once more.
It follows directly on from the events of Avengers: Endgame and sees the titular hero facing off against Gorr The God Butcher (Christian Bale in his Marvel debut), who wishes to kill every living god.
In one glowing review of the new movie, The Telegraph's Robbie Collin hailed it as "howlingly enjoyable".
"The superhero powerhouse once again hits its stride with superb cast chemistry, Flash Gordon styling, and a villain for the ages," wrote Collin in a four-star verdict of the film.
Meanwhile, The Independent's Clarisse Loughrey praised its family-friendly qualities, describing the flick as "a rare Marvel film that remembers its main audience are kids".
Praising the direction of Waititi, she wrote: "Love and Thunder, a sequel born entirely out of the effusive reception for Ragnarok, is arguably the closest he's ever come to autopilot – and yet it's still such a delight, motor-powered by goofy self-awareness and childlike imagination. It's also the rare bit of Marvel output that actually remembers the main audience for these films should be kids and not adults with YouTube channels."
While the film currently holds a fresh 71 percent rating on film review aggregator RottenTomatoes, a less effusive review came from The Wrap's Alonso Duralde, who wrote: "If this latest one was aiming to mix it up by giving equal weight to the masks of comedy and tragedy, it's an effort that falls short. And if the MCU wants to delay the inevitable wearing-out of its welcome, Kevin Feige & Co. might want to pursue the experimentation and eclecticism of the franchise's small-screen offerings (like "Loki" and "Ms. Marvel") rather than wear down audiences with the sluggish exhaustion that has begun seeping into the feature films."
Audiences will be able to make up their mind when Thor: Love & Thunder hits UK screens tomorrow (July 6).