'The Hunger Games: The Ballad of Songbirds and Snakes' teaser released
May the odds be ever in your favour...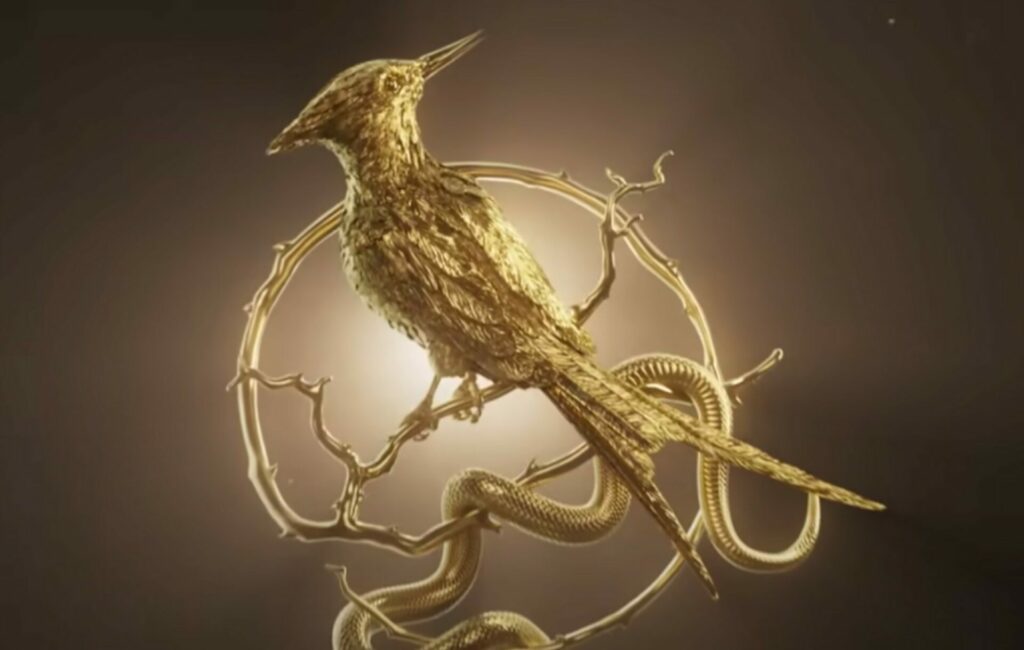 The first teaser trailer for the Hunger Games prequel, The Ballad of Songbirds & Snakes, has been released.
The one minute, 29 second video debuted during the 2022 MTV Movie & TV Awards on Sunday (June 5).
While no footage from the film was revealed, it shows a gold plated snake slithering towards a gold bird on a frost covered tree.
"You're invited to return to the Games," the text reads. "In 2023, the world will discover who is a songbird and who is a snake."
You can watch the teaser below.
The film will take place decades before The Hunger Games and focus on a teenage Coriolanus Snow who is played by Donald Sutherland in the original film series.
The film also stars Billy the Kid actor Tom Blyth as a young Coriolanus Snow, and West Side Story's Rachel Zegler, who plays Lucy Gray Baird, District 12 tribute in the 10th annual Hunger Games. Katniss Everdeen (Jennifer Lawrence) didn't volunteer as tribute until the 74th Hunger Games.
A synopsis from Lionsgate reads: "Years before he would become the tyrannical President of Panem, 18-year-old Coriolanus Snow (Tom Blyth) is the last hope for his fading lineage, a once-proud family that has fallen from grace in a post-war Capitol. With the 10th annual Hunger Games fast approaching, the young Snow is alarmed when he is assigned to mentor Lucy Gray Baird (Rachel Zegler), the girl tribute from impoverished District 12.
"But, after Lucy Gray commands all of Panem's attention by defiantly singing during the reaping ceremony, Snow thinks he might be able to turn the odds in their favour. Uniting their instincts for showmanship and newfound political savvy, Snow and Lucy Gray's race against time to survive will ultimately reveal who is a songbird, and who is a snake."
Director Francis Lawrence, who helmed three of the Hunger Games movies, is returning to direct.
"Like everybody, I first saw Rachel Zegler in West Side Story, and like everybody, I knew I was watching a star who would command the screen for a generation," Lawrence said in a press release. "Lucy Gray is a perfect match for her as an actress: the character is bold, independent and defiant, but also vulnerable, emotional and loving. Rachel will make this character unforgettable."
The book of The Ballad of Songbirds and Snakes was released in May 2020, and the film adaption is slated for release November 17, 2023.