Crazy Frog returns to ruin Christmas with Run-DMC mashup 'Tricky'
Crazy Frog has been updated with the TikTok generation in mind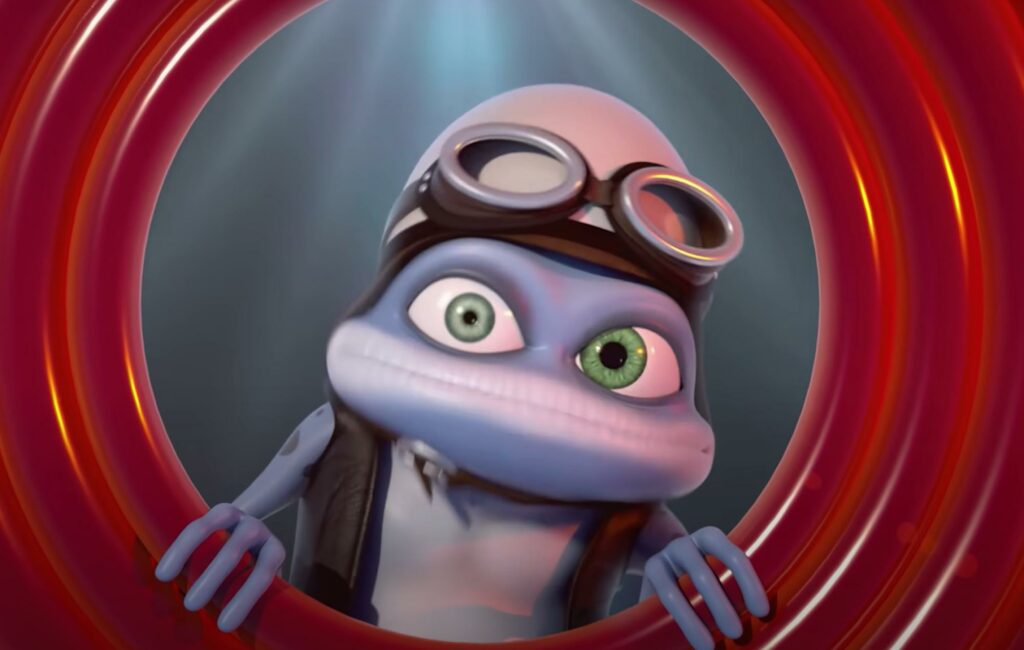 Crazy Frog has returned with a new song 'Tricky', a reimagined EDM mashup of the 1987 Run-DMC classic 'It's Tricky'.
The repetitive "ding ding" that the animated amphibian became known for in the mid-'00s with 'Axel F' are back on 'Tricky', which you can hear below.
The divisive Crazy Frog, which was originally marketed by the ringtone company Jamba!, made headlines in 2005 when it beat Coldplay to Number One in the UK singles chart with its take on the 'Beverly Hills Cop' theme tune.
Crazy Frog released more singles between 2005 and 2009, including 'Cha Cha Slide', 'Popcorn' and 'Crazy Frog In the House'. Three studio albums – 'Crazy Hits', 'More Crazy Hits' and 'Everybody Dance Now' – have been released via Ministry Of Sound/Mach 1 to date.
Now, the character has been revived with fresh music, cynically updated for the TikTok generation after the decline of ringtone downloads.
Wolfgang Boss, president of A&R at Sony Music, said in a statement [via NME]: "When we started Crazy Frog, there was no TikTok, it didn't exist.
"But right now TikTok is super important. It's basically the number one platform for people to share new music and funny things connected with music."
The accompanying music video for 'Tricky' sees Crazy Frog break into a rocket launch site, and trick robot security guards into a communal dance-off.
You can watch the Sigfrid Söderberg and Andreas Wicklund-directed music video, described as a take on the "Bezos-Musk ego trip", above.
The return of the Crazy Frog also comes with news of its own NFT release, which is expected to drop on Metabeats on December 23.
Meanwhile, in Coldplay news, frontman Chris Martin has spoken about the band's forthcoming eco-friendly shows, explaining that there's still "a long way to go" to find a sustainable way of touring.
The band are set to hit the road next year in support of their latest album 'Music Of The Spheres', which came out in October.
When announcing the run of dates, Coldplay outlined a list of measures that would reduce their carbon footprint while out on the road. This includes giving discounts to fans who travel to the concerts by public transport and donating 10 per cent of earnings to climate change organisations.
Appearing on BBC Radio 2 ahead of Coldplay's special 'In Concert' performance for the station earlier this week (December 7), Martin explained: "We've been working with some amazing brains to see how we can cut down as much of the environmental impact as possible."
"We still have quite a long way to go, but we've already come quite a long way. And there are some things that we didn't dream were possible that are possible."