Emmanuel Macron reportedly tried to get Måneskin disqualified from Eurovision
Macron asked a French representative to "do something" when Måneskin were falsely believed to be taking cocaine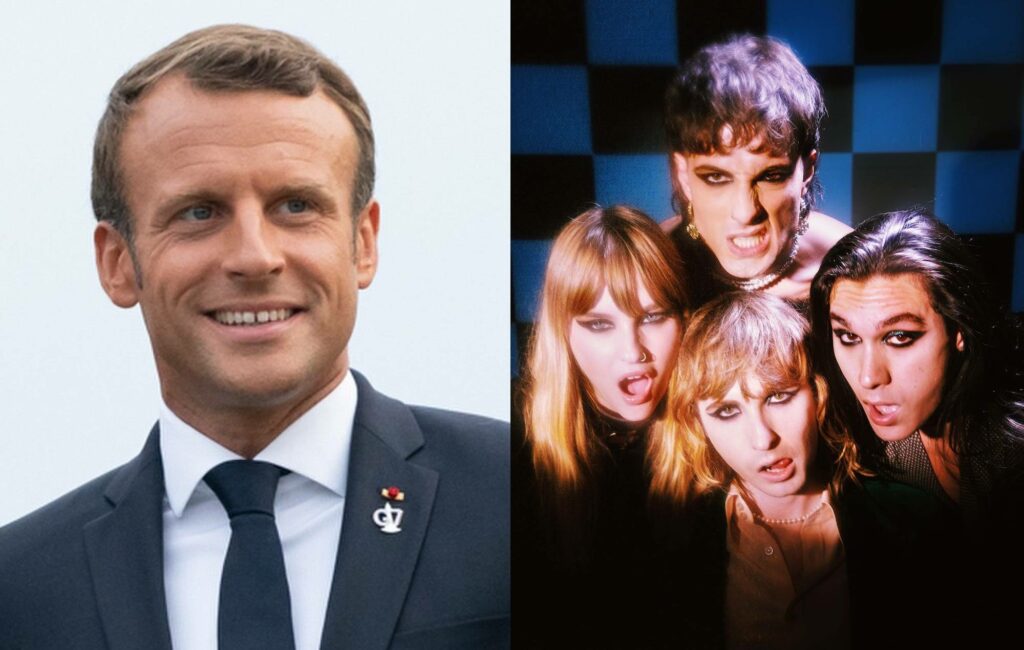 The French commentator for the Eurovision Song Contest has revealed that president Emmanuel Macron reportedly tried to get 2021 winners Måneskin disqualified from the competition.
The Italian band's victory at last year's contest was marred by accusations that frontman Damiano David was snorting cocaine in the green room, which were subsequently dismissed after the band underwent a drugs test.
In a new feature on BBC News, in which Eurovision commentators from across the continent recounted their wildest stories from the contest's history, French representative Stéphane Bern said he received a text from Macron on the night asking him to "do something" about Måneskin's alleged drug use.
"It was a big, big mess, I received so many messages on my mobile – even one from the French president – telling me Måneskin had to be disqualified, saying, 'You have to do something, please.'" Bern said.
"The French minister for European affairs, who was in Rotterdam for the contest, also sent me messages saying, 'What should we do? What should we do? Please do something.'" he added. "But what could I have done? I wasn't hosting. I'm not the President of the Eurovision!"
Måneskin are set to return with a new single called 'Supermodel' this Friday (May 13), the day before the 2022 Eurovision Song Contest takes place. The band, comprising Damiano David, Victoria De Angelis, Ethan Torchio, and Thomas Raggi, are set to perform during the interval at the event in Turin, Italy.
The four-piece are currently on a UK and European tour, and the rescheduled 'Loud Kids Get Louder' tour kicks off later this year and continues into 2023 after they were forced to postpone due to Covid-related issues. Shows are scheduled to take place across North America, Europe and the UK, also marking their first US headline tour.
Måneskin had previously said that the UK needs to step away from the cheesy pop of their past Eurovision entries to succeed. Frontman Damiano David instead insisted: "Send a band. You need rock and roll!"