Meet Sinead O'Brien, the Irish artist at the intersection of punk and poetry
Rolling Stone UK speaks to the post-punk musician and former fashion designer following the release of her debut album 'Time Bend and Break the Bower'
By Joe Goggins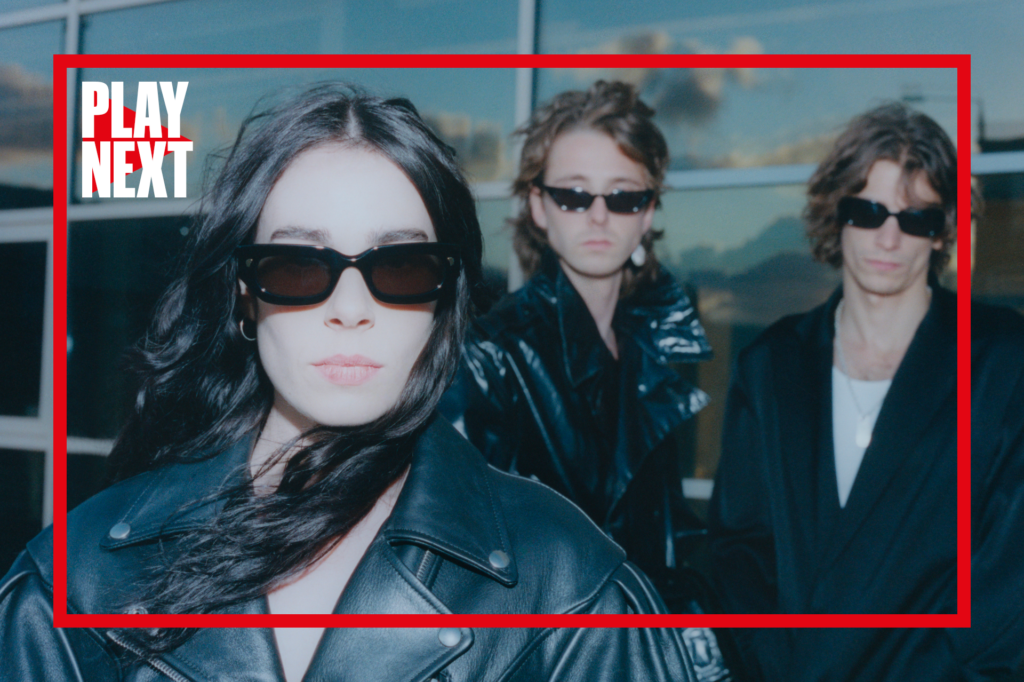 The worlds of punk and poetry have often overlapped, but few artists have set up camp as close to the intersection between the two than Sinead O'Brien.
On her thrilling debut record Time Bend and Break the Bower, her calling card is her free-flowing lyrical style, delivered in so-called sprechgesang (the expressionist vocal technique that translates literally as "spoken singing"), which has won her comparisons with Patti Smith and her one-time collaborator John Cooper Clarke. She blends it with a wildly oscillating musical palette that encompasses everything from jagged post-punk to psych-tinged rock; the spirit of Mark E. Smith and The Fall hangs heavy.
For O'Brien, the album is its own kind of vindication; last year, she turned her back on a successful career in fashion design to pursue music full-time, a career that had seen her mentored by a genuine punk icon in Vivienne Westwood, that had taken her to Paris to work for John Galliano, and had ultimately landed her in here adopted hometown of London – all worlds away from Limerick, where she grew up. With a style that so boldly fuses her influence and models them into something all her own, though, Time Bend and Break the Bower already seems nailed-on to appear at the business end of 2022's best-of lists, and might be worth an early flutter for this year's Mercury Prize, too.
Here, Sinead O'Brien talks us through her multidisciplinary approach, the breadth of her inspirations, and her unyielding connection to her homeland of Ireland.
How far does this set of songs go back?
Sinead O'Brien: They're all new, for the most part. I only started writing them properly towards the end of last summer, so before I left my design job. There were maybe four or five months of writing and demoing, and I had it all recorded by Christmas. So it's a portrait of quite a condensed time in my life.
There's nothing in there from earlier?
Sinead O'Brien: Little bits and pieces. I went back to a poem that I'd written whilst I was living in Paris, which was about Limerick, called 'Limerick, Slightly with You'. I really liked the scenery within it, because it was written about the dancefloor as a place where connections were made, so I wrote some new verses and sort of stabbed them in there. I'll do that sometimes, if I feel an old idea needs propelling forward, to stop it from plateauing. That's the song that ultimately became 'Like Culture'.
Is there ever a fixed process to your songwriting?
Sinead O'Brien: There is, in the sense that I sit at my desk every day, but I like to be really open, so when I started on this album, I didn't give myself any kind of theme. I see it as kind of collecting raw material, and then slowly honing in and refining it. Whatever comes out to begin with, I treat it unemotionally, then revisit it and pick and choose, edit parts, figure out what would make a cohesive group of songs and what would make sense in terms of an arc. But there's obviously a lot of different ideas in there. I like to think of every moment on the album as an opportunity to explore. I wouldn't know how to do it any other way.
"It's kind of a solitary process at the beginning. Me at my desk, coming out with these long verses and ideas. I can do that for four or five hours at a time… Then I'll come back and cut it down to size later"

— Sinead O'Brien
Do the songs tend to begin as poems before you build the music around them?
Sinead O'Brien: Exactly. It's kind of a solitary process at the beginning. Me at my desk, coming out with these long verses and ideas. I can do that for four or five hours at a time; there's something about the actual action of putting the pen to the page, you get into a kind of physical flow. Then I'll come back and cut it down to size later. And by the time I'm going through that editing process, I'm already imagining it as a song, but I keep it all quite private until I'm actually in a room together with [musical collaborators] Julian [Hanson] and [Oscar Robertson]. I don't send them demos in advance, or anything. I really value that spontaneity, where I can kind of orchestrate the guys, give them musical references, sit around talking about what sounds we like. So, I'm kind of the musical director at that point, and once the sounds gel together, the poem can go over the top.
Was there a specific point in time where poetry and music really came together for you?
Sinead O'Brien: It's been there from the very beginning, I think. Like, the first time I ever read poetry out loud, even if it was just in front of friends in my flat, there was always a sort of musicality to it. I would never read it as if it was prose from a book, there would always be a certain tone and phrasing to it that kind of lent itself to rhythm. And then, there was always music to the writing, too; I'd be sitting in cafes in Paris, just observing my surroundings and writing, and I'd always be listening to music as I did it. The sounds of the spaces were always really important, to the point that if anybody else read the work out loud it would sound totally different to if I did, because they hadn't been in the environment I was when I wrote it. So that music fingerprint is in the work from the very beginning.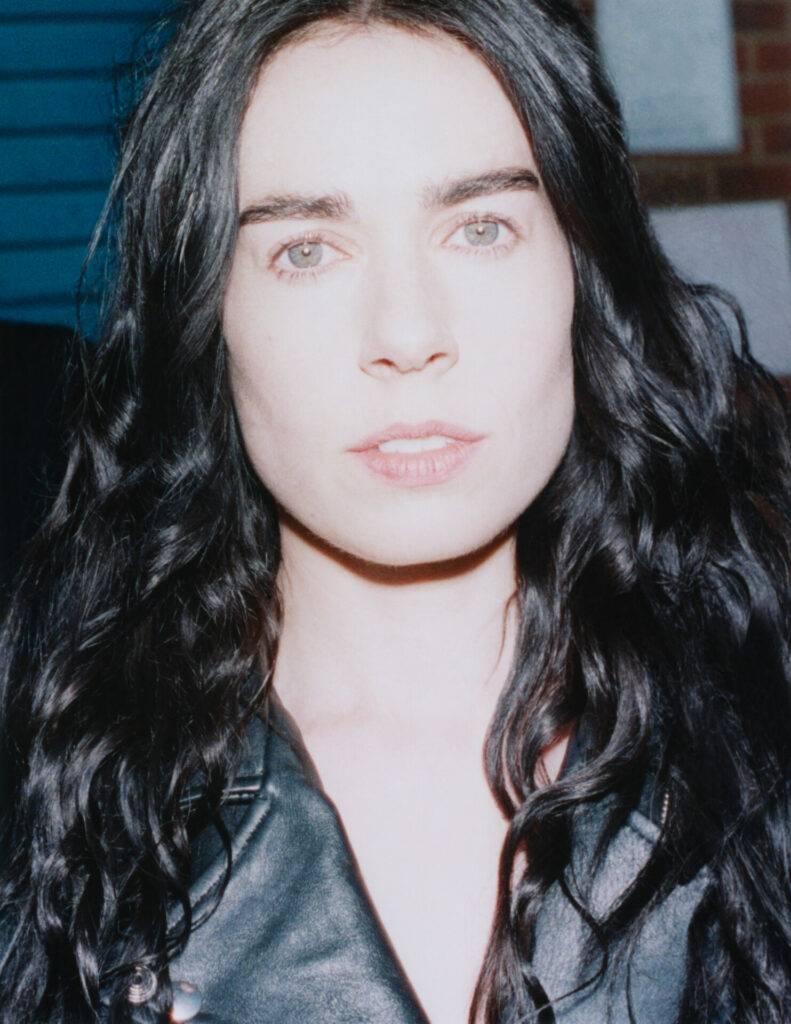 How much did the creativity of your work in fashion and design in Paris and London feed into your music?
Sinead O'Brien: I think it was less in terms of informing the lyrics and more in a sense of creating a world, and building ideas from the ground up. The design process with Vivienne was not like going to work in a fashion company; it was more like a school of culture, and a lot of it was tied up with the idea of identity – thinking about how best to build ideas and present them to other people. So, the influence is probably there in the instrumentals, but it wasn't like I was writing about what was happening at work.
Did you have any reservations about turning your back on a successful career to pursue music full-time?
Sinead O'Brien: Actually, no. It felt pretty gradual anyway; it became less and less sustainable. You find yourself working past six o'clock and practically begging to leave, because I have a gig to play, and end up using all your holiday days to go on tour. So, it was becoming impossible; practically speaking, the two things didn't go side-by-side very comfortably, and eventually I was going to have to sacrifice one of them, so it felt like I'd been slowly building towards this point.
But, going back to what you were asking about earlier, it's felt like a very smooth transition, because a lot of the processes carry over. I'm still working with mood boards, I still feel like I'm working away at a project, but I'm my own boss now, which feels great. That's something I've always needed, really. I never wanted to start a fashion brand. It just hasn't felt like some brave, difficult thing to do. It's felt easy, like I was streaming very naturally from one into the other.
"I go home all the time, but socially, you're always one step removed. And I think that bit of distance has been really important to understanding my relationship to Ireland"

— Sinead O'Brien
What do the mood boards look like? Are you taking inspiration from across the artistic spectrum?
Sinead O'Brien: They're all over my walls at home. It's sort of an ongoing thing, mainly with images; photos I've taken on my phone, screenshots, things I've found at the Barbican or V&A libraries, exhibitions, clips from films. So, it's extremely visual, there's never any writing on my wall. They're just there to serve as inspiration; I'm not looking at them and writing about what I'm seeing, the same way if I took inspiration from, say, the Francis Bacon exhibition at the Royal Academy, I'm not writing about what I'm seeing – it's to do with the mood that the work conjures up, and the themes and ideas you can build out of that.
But I think I can take inspiration from anything; live performance is very important. I went to Sadler's Wells recently to see Pina Bausch's The Rite of Spring, danced by an African company who had never known that technique before. It was unbelievable, seeing these dancers from circus and street and traditional African backgrounds, finding a way to connect the piece to their own heritage. And I came away thinking, "the next time I sit down to write, for sure something is coming out of this." 'End of Days', on the album, that's how that song came about, after seeing a performance by a dance company. So, a lot of the inspiration is visual. It's not that easy for me to read something and work into my lyrics, but seeing something can really spark off new modes of writing, new voices to speak from.
What's your relationship to Ireland like these days? It seems like it's referenced quite a bit on the album, even though you haven't lived there in a long time.
Sinead O'Brien: Yeah, it really is. There's still a strong connection there; lots of place names come up on the record, of places I've spent time recently, but also places I haven't – lots of references to places in Dublin. It's kind of like those ideas just seem to rise up through cracks in the ground and make themselves known. I go home all the time, but socially, you're always one step removed. And I think that bit of distance has been really important to understanding my relationship to Ireland, in a way I couldn't have done if I was still there. I feel rooted there, because I grew up there, which is something that's never going to change, so often, it's my upbringing that comes through when I write about Ireland. 'End of Days', in particular, has a strong connection to the west coast, just because I've spent so much time there.
Is it too early to ask what might be next? I get the sense you're always writing.
Sinead O'Brien: I want to do something different and try to push my boundaries, so I'll be experimenting a lot in the background. I'm always writing, always demoing. I just think of this album as one stamp, one cohesive thing, one moment in time. I'm never short of ideas, so you can expect new music. I do need to get a new notebook, though!
Time Bend and Break the Bower is out now. Sinead O'Brien tours the UK from October 9