Foals – 'Life Is Yours' review: Party-starting soundtrack to a glorious summer
On their seventh album, Foals deliver a joyous celebration that lives up to its title
By Lee Campbell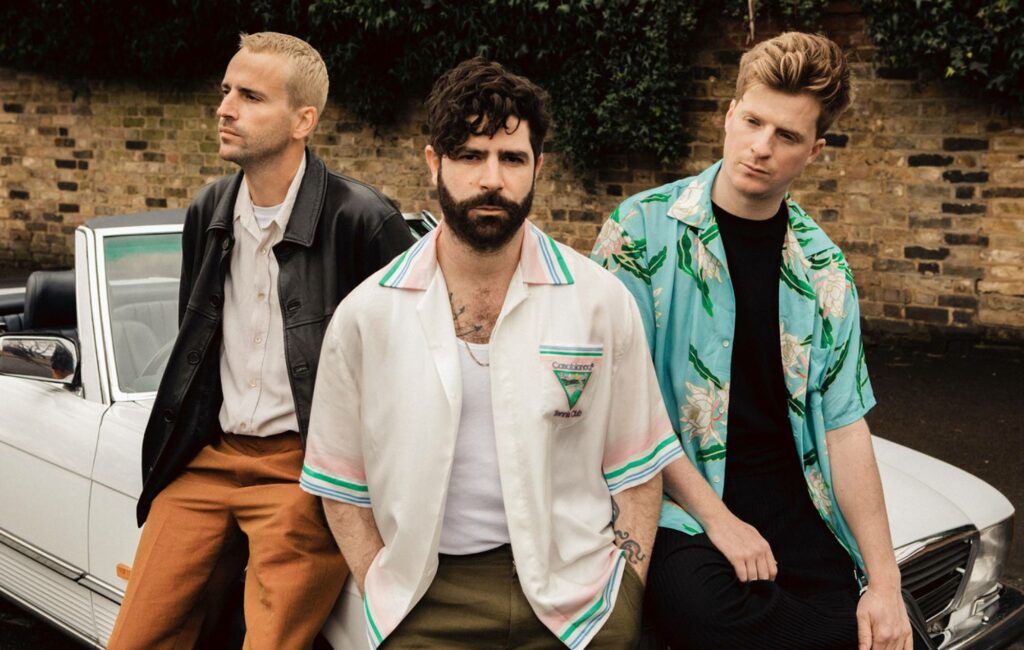 "Now that I'm less hungover, I can finally hear all the words you say" comes the first lyrics out of Yannis Philippakis's mouth on the title track to their seventh album Life is Yours.
The pandemic clouds have cleared, the dust is settling and Foals want to belt out their feeling of sun-kissed optimism from the rooftops on their party-starting latest. Over eleven tracks of signature Foals fuzziness and danceability, it soundly delivers.
On recent single 'Wake Me Up', the band proudly show off a ripped and defiant stand that is primed for festival season – you just know it's going to be a set highlight when they headline the Other Stage down at Worthy Farm next week.
Elsewhere, the playful guitar hook on '2am' takes you head first into this new adventure from Philippakis, Smith and Bevan, now reduced to a trio following the 2021 exit of Edwin Congreave on synths. The slimmed down threesome don't seem to have let it affect their sonic output though.
The band have admitted that this album is a departure from their number one, two-volume 2019 monster, Everything Not Saved Will Be Lost". They describe Life Is Yours as the poppiest record they have ever made. In Issue 5 of Rolling Stone UK, Philippakis coined the new release as "uplifting, made for communal moments."
This certainly comes across in the funky 'Flutter', which has the nonchalant strut of The Stone Roses all over it. For all the communal highs, however, there are some angsty vibes to be found on 'The Sound'. "Vertigo, there's nothing dark below, vertigo, there's nothing down below," comes Yannis' cry on the track.
For the most part however, the overall feel is certainly more joyous and celebratory. To put things in context, this album was crafted in a windowless south London rehearsal space in the grip of a winter lockdown. Who can blame Philippakis, Bevan and Smith for dreaming about the beams of brighter days ahead.