Baby Queen, CHVRCHES see charts boost after 'Heartstopper' success
Artists that feature on the hit Netflix show's soundtrack have seen a huge uptick in streams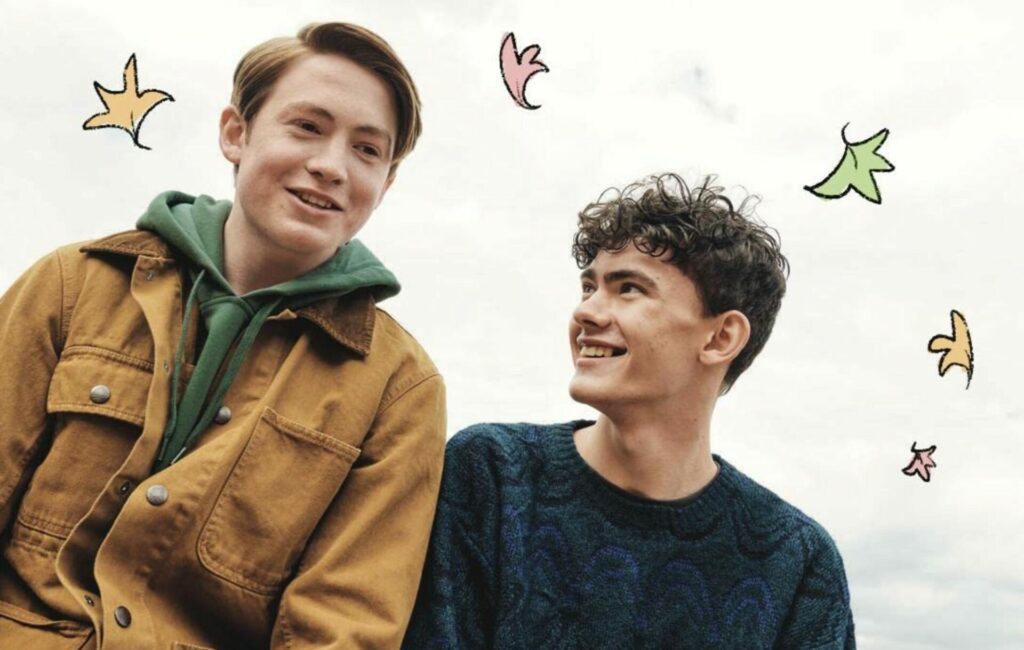 A number of songs that feature in the hit Netflix show Heartstopper have seen a boost in chart sales.
The eight-episode series based on Alice Oseman's YA graphic novels of the same name follows the blossoming romance between high school students Charlie (Joe Locke) and Nick (Kit Connor).
The show features songs from artists including Beabadoobee, Wolf Alice, CHVRCHES, Girl In Red and more, and recently achieved a 100 per cent fresh rating on Rotten Tomatoes.
Now, research by the Official Charts Company has now found that songs included in the soundtrack have seen a sales boost for artists including Baby Queen, CHVRCHES, Shura and Orla Gartland.
South African born, London-based artist Baby Queen has several songs that feature in the coming-of-age drama, which call back to John Hughes' 80s high-school classics.
'Want Me' has seen the biggest surge, with a 553 per cent change in chart sales from the previous week, while 'Dover Beach' has seen a 427 per cent surge.
'Colours of You', which Baby Queen wrote for the show, has already seen over 138,000 streams following the week of release.
Meanwhile, CHRVCHES's 2015 track 'Clearest Blue', which is used in episode three's party scene, has experienced a 522 per cent sales rise.
Orla Gartland's 'Why Am I Like This?', Chairlift's 'I Belong In Your Arms', and Shura's 'What's It Gonna Be?' have all boomed with a more than 999 per cent change in sales the past week.
Baby Queen, real name Arabella Latham, spoke about the honour of writing 'Colours of You' for the show upon its release. "To be asked to be a part of a story as beautiful and culturally important as Alice Oseman's Heartstopper was unbelievable, and still feels completely surreal," she said.
"'Colours Of You' is a song I wrote about one of the lead character's journeys through the discovery and acceptance of his own sexuality. The song means a lot to me and is different to a lot of the music people have heard from me before, so I feel like I get to show a different side to myself as an artist and a writer."
Last week the cast of 'Heartstopper' joined Baby Queen on stage during her London headline gig at Camden's Electric Ballroom.
"I've got some friends here tonight that are going to help me sing the last chorus. You might recognise them – you've seen 'Heartstopper' on Netflix, right?" she told the crowd.
"Bring them on, let's go," she said as the cast rushed on to finish the song with her. She was was joined by Joe Locke (Charlie Spring), Sebastian Croft (Ben Hope), Yasmin Finney (Elle), Corinna Brown (Tara), Tobie Donovan (Isaac), Kizzy Edgell (Darcy) and Jenny Walser (Tori).