Florence + The Machine continue comeback with new song 'Heaven Is Here'
The track's video was shot by Autumn de Wilde in the Ukrainian capital of Kyiv late last year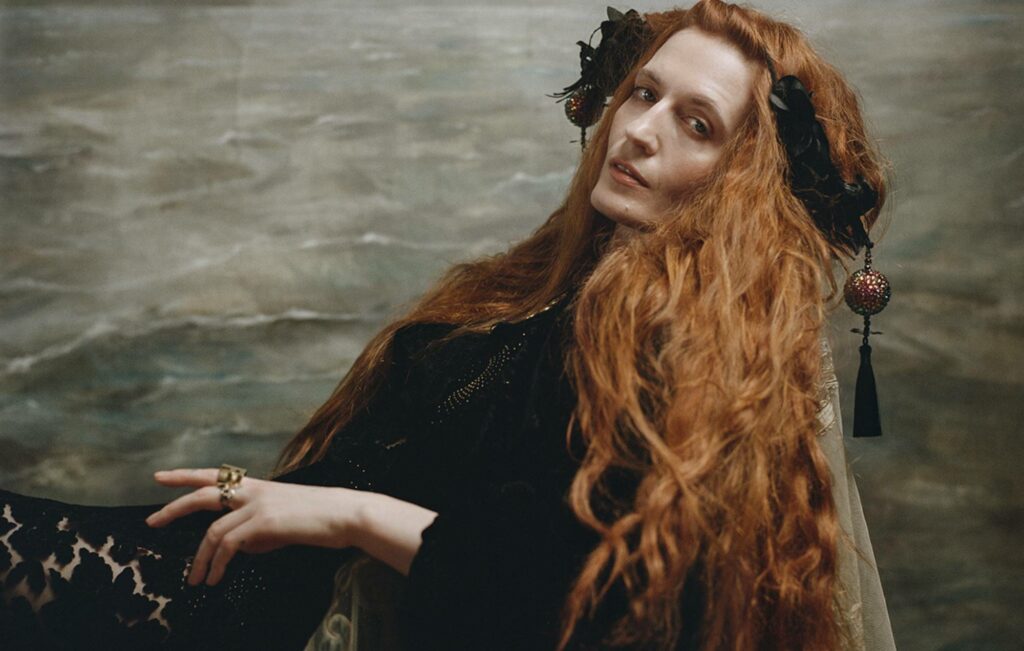 Florence + The Machine have shared a brand new song and video – watch 'Heaven Is Here' below.
The track's music video was directed by Autumn de Wilde in the Ukrainian capital of Kyiv last November, and upon the track's release, Florence Welch took to Twitter to send a message of love to two of the dancers from the video, who are currently sheltering in the city.
"To my brave and beautiful sisters Maryne and Anastasiia, I love you. I wish I could put my arms around you," she wrote.
Speaking of 'Heaven Is Here' itself, she added: "'Heaven Is Here' was the first song I wrote in lockdown after an extended period of not being able to get to the studio. I wanted to make something monstrous. And this clamour of joy, fury and grief was the first thing that came out. With dance studios also shut it was my dream to one day create choreography with it. So it's one of the first pieces of music I have made specifically with contemporary dance in mind."
Watch the track's video below.
'Heaven Is Here' follows the band's comeback single 'King', of which Welch said: "As an artist, I never actually thought about my gender that much. I just got on with it. I was as good as the men and I just went out there and matched them every time.
"But now, thinking about being a woman in my 30s and the future…I suddenly feel this tearing of my identity and my desires. That to be a performer, but also to want a family might not be as simple for me as it is for my male counterparts."
The group had spent the last few weeks teasing their return, promising fans that's "something's coming".
The band last released new music in 2021 with the song 'Call Me Cruella' from the Disney film Cruella. In 2020 they also shared 'Light Of Love' which was originally meant to feature on their last album 'High As Hope', which came out in 2018.
Florence + The Machine are scheduled to perform live at a number of European festivals this summer, including Mad Cool in Madrid, Øya in Norway, and Finland's Flow.
Last year it was announced that Welch would write the score for a new Broadway adaption of The Great Gatsby.
The singer contributed to the all-star soundtrack for the 2013 film adaptation starring Leonardo DiCaprio with the song 'Over the Love'.
"This book has haunted me for a large part of my life. It contains some of my favourite lines in literature," Welch said in a statement.
"Musicals were my first love, and I feel a deep connection to Fitzgerald's broken romanticism. It is an honour to have been offered the chance to recreate this book in song."