Grimes drops dynamic new single 'Player Of Games'
The club-ready track is introducing Grimes' new era
By Ella Kemp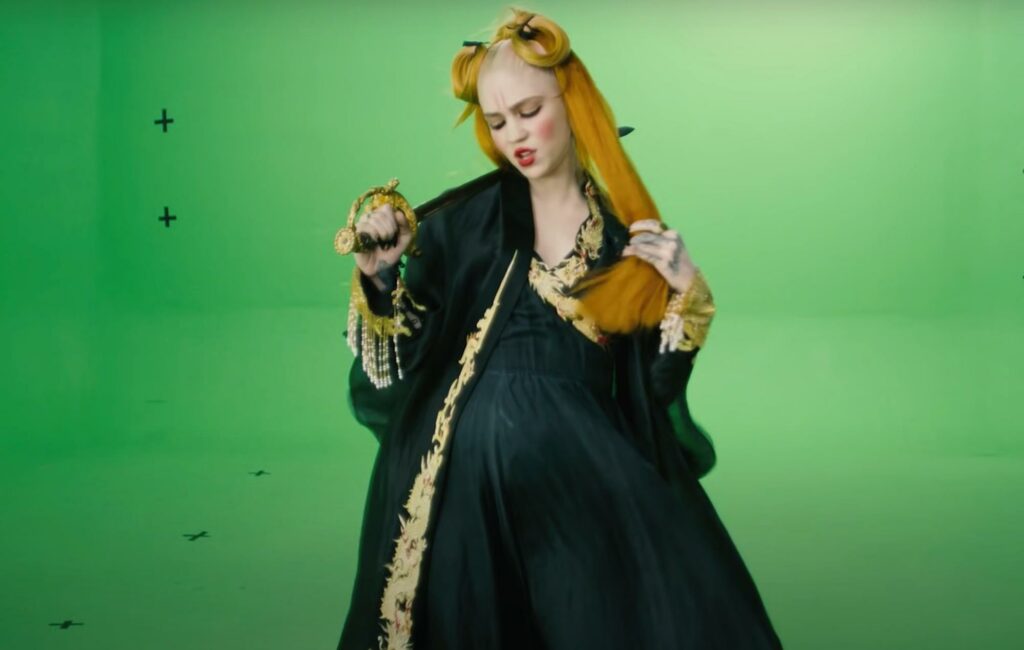 Grimes has released new single called 'Player Of Games' alongside a music video – check it out below.
The song is set to introduce the artist's "BOOK 1 era", as Grimes teased last night (December 2) on her Instagram account.
The singer and producer's most recent record was released at the start of last year in the form of 'Miss Anthropocene', and she recently shared a snippet of a new track called 'Love' on her TikTok account.
The lyric video for 'Player Of Games' was directed by Anton Tammi, with graphic design featuring the lyrics written out in neon green and several holographic icons by Aleksi Tammi.
You can watch the video here:
Last month, Grimes founded an AI girl group called NPC and released its first single, a collaboration with DJ-producer Chris Lake called 'A Drug From God'.
She revealed in an Instagram post about the NPC announcement that the project still has more visual elements to come. She wrote: "We're super behind on everything and you'll all see why in a month or so, so I apologise about delays of music and visuals."
Grimes' forthcoming album will be her sixth, and has been described as a "space opera" focusing on a lesbian AI romance involving a character named Claire De Lune.
Grimes told Vogue earlier this year she believes her new album is "by far my greatest work that I've ever done".
She also opened up about how her expectations of herself and her career have shifted since signing to Columbia.
"I think I went into this being like 'I'm going to sign to a major label and I'm going to be a really big artist' and all this stuff," she explained.
"And in that process, I started being like 'no'. I… literally don't care if anyone listens to this shit. I just want it to be great, to be unequivocally just great art."
The new record will be the sixth album from the musician and producer, and the first released on her new label Columbia Records. The release date is yet to be confirmed.