Iconic Camden venue KOKO to reopen after £70m restoration
The venue, which has hosted the likes of Prince and Amy Winehouse, has been closed since March 2019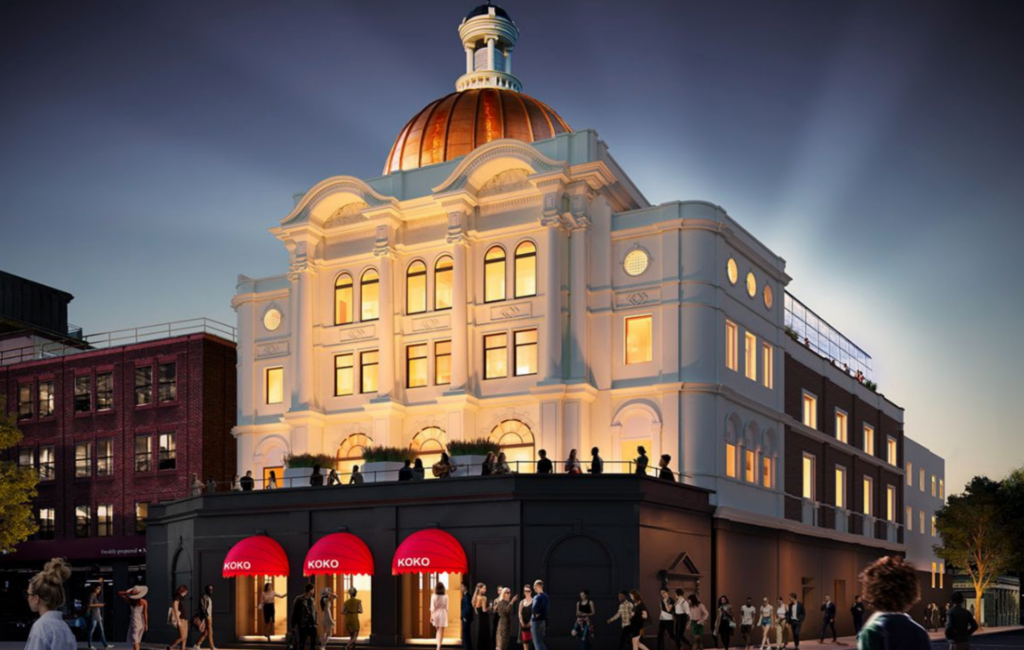 Iconic Camden music venue KOKO is set to relaunch in spring 2022 following a £70m investment.
Following three years of construction and restoration after a blazing fire, water damage, and a global pandemic, the venue is preparing for a new era with a mission to support and empower the next generation of musicians.
The venue, which has hosted the likes of Prince, Kanye West Amy Winehouse and the Rolling Stones over the years, has been closed since March 2019, suffering a massive setback in January 2020 when a fire destroyed the dome on the roof of the venue.
KOKO CEO and founder Olly Bengough said of the reopening: "After three long and epic years of construction and restoration, I'm excited to announce that we will be returning KOKO to the musicians, artists and fans next spring with a beautifully restored theatre and live music offering that will hopefully be a truly unique and unparalleled experience for everyone coming through the doors.
"We are as committed as ever to protect our 120 year cultural legacy and to support the next generation of musicians and London's dynamic and ever growing music scene. We look forward to welcoming everyone back to KOKO in Spring 2022."
The new venue is being launched in partnership with SISTER, the global content company behind 'Chernobyl' and upcoming titles such as 'This is Going to Hurt'.
The newly revamped KOKO will feature immersive spaces, broadcasting, recording and live stream capabilities in the Grade II listed theatre. According to a press release, the new four storey venue will allow artists to not only perform but "co-produce, stream and distribute their music to a global audience with the newly formed KOKO Studio".
KOKO will also soon launch a radio station to help platform and break emerging artists, and KOKO's new Foundation will be a registered charity with a "mission to empower future generations of artists and protect the environment". The Foundation will focus on projects within the Camden community.
The new KOKO will blend together three historic buildings, the original Grade II listed Victorian theatre, plus two adjacent buildings, a former piano factory and the old Hope & Anchor public house, which was a favourite of Charles Dickens.
Other features will include a new shop, pizzeria, and a bar hosting intimate live performances.