Inflo has been announced as the BRIT Awards' Producer Of The Year
"As the first Black Music producer to ever win a BRIT for Best Producer, I feel honoured to be a part of change."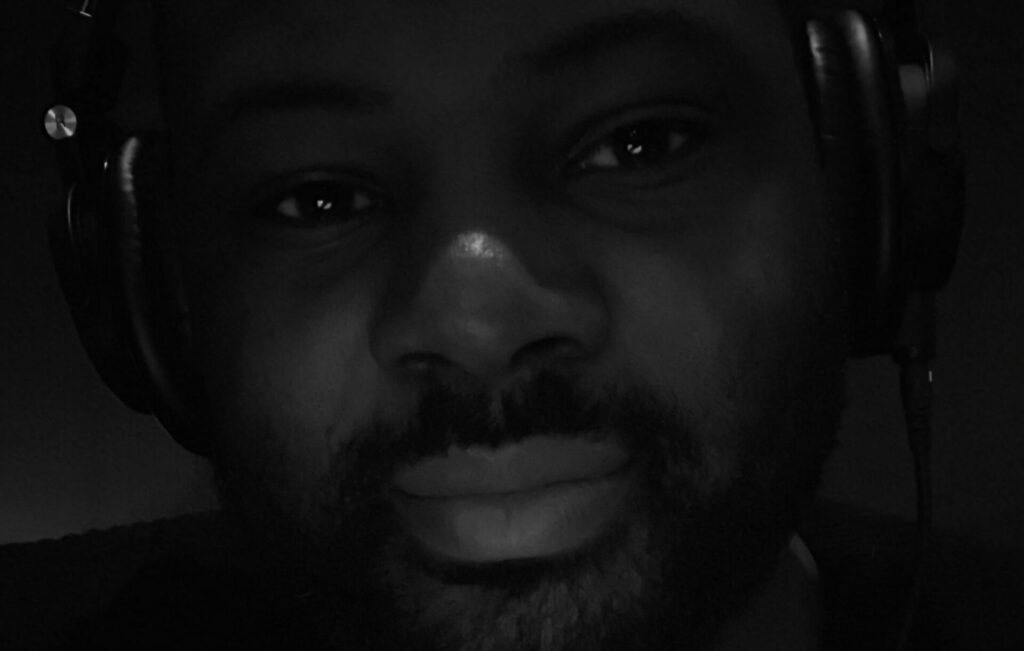 The 2022 BRIT Awards will honour Inflo as the Producer Of The Year, after his work on acclaimed releases by the likes of Adele, Little Simz, Michael Kiwanuka and more.
The producer, real name Dean Josiah Cover, is the first Black person to win the award in The BRITs' 35-year history. Previous winners have included George Martin, Peter Gabriel, Brian Eno and Calvin Harris.
Inflo said: "As the first Black Music producer to ever win a BRIT for Best Producer, I feel honoured to be a part of change. All the Black producers before me, I'm in awe and have studied you. I am you. Thank you for both paving the way and for your integral contribution to British music."
Since rising to prominence with his work on The Kooks' fourth album 'Listen' in 2014, Inflo has gone on to work on Michael Kiwanuka's Mercury Prize-winning 2019 album 'Kiwanuka' and Little Simz' Ivor Novello-winning 'Grey Area'. He has also helmed the hugely-acclaimed R&B collective Sault.
Two of the albums he produced in 2021 are up for Album Of The Year, Simz' 'Sometimes I Might Be Introvert' and Adele's '30'. The last year also saw him helm Cleo Soul's 'Mother', and Sault's 'Nine'.
Little Simz said of Inflo's award: "Flo is a true creative in every sense of the word. Music is in his DNA. He really loves, lives and breathes this. There is no one more deserving of this award."
Kiwanuka said: "As a producer, Inflo is a breath of fresh air to an artist trying to find their own voice. He helps you find what it is you want to say, and always puts his stamp on the work which always elevates the music."
Inflo is the second person to have already been revealed as a winner at this year's BRITs, the ceremony for which takes place on February 8.
In December, Holly Humberstone was announced as the winner of the Rising Star award. Speaking exclusively to Rolling Stone UK, she said: "I've not really been sleeping since I found out I was nominated. It was so cool to even be nominated, but I was just shit-scared and nervous about the results. Honestly, I'm just pinching myself."
This year's ceremony will see the awards make a number of changes including the scrapping of gendered categories.
The 'Male' and 'Female' artist of the year categories will be replaced with 'Artist of the Year' and 'International Artist of the Year', in a move designed to be as inclusive as possible so artists are celebrated for their work first and foremost.
There will also be the addition of four new genre awards including: Alternative/Rock Act, Hip-hop/Grime/Rap Act, Dance Act, and Pop/R'n'B Act.
Mo Gilligan has been confirmed to take over from Jack Whitehall on hosting duties, while Clara Amfo and Maya Jama will be on presenting duties.
Speaking about the new category changes, BRIT chair and Co-President of Polydor Records, Tom March said: "It is important that The BRITs continue to evolve and aim to be as inclusive as possible. It feels completely the right time to celebrate the achievements of artists for the music that they create, and the work that they do, irrespective of gender.
"I'm really excited to launch four new genre awards, which create even more opportunities for artists to be acknowledged for the brilliant music they create and produce, and give music fans the chance to get involved and vote to support their artists and help them to win a BRIT."