Kate Bush has reportedly earned £1.9million since 'Stranger Things 4' sync
There's been a huge resurgence of 'Running Up That Hill (A Deal With God)' after it appeared on the hit Netflix series
By Tom Skinner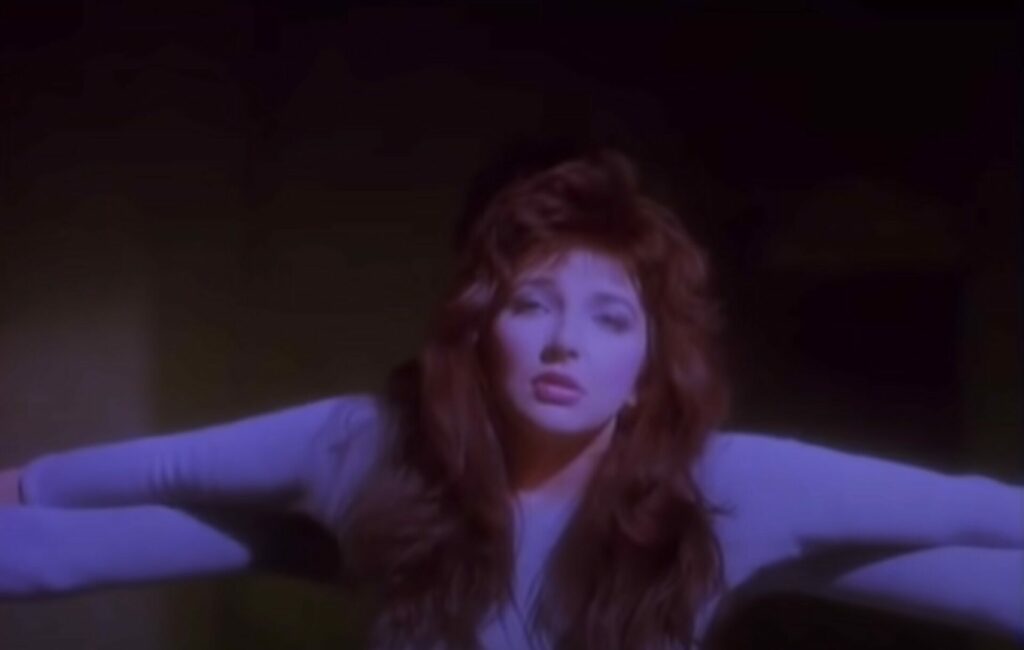 Kate Bush has reportedly earned approximately $2.3million (£1.9million) in streaming revenue following the recent resurgence of her classic track 'Running Up That Hill (A Deal With God)'.

The song – which features on the legendary artist's fifth studio album, 'Hounds Of Love' (1985) – hit Number One in the UK last month after being used prominently in the fourth season of Stranger Things.
Bush has since made a series of rare public statements, including one in which she described the renewed interest in 'RUTH' as "really exciting".

It's since been confirmed that the singer has broken three Guinness World Records: Longest time for a track to reach Number One on the UK's Official Singles Chart; Longest gap between Number Ones on the UK's Official Singles Chart; Oldest female artist to reach No.1 on the UK's Official Singles Chart.
'Running Up That Hill' also became the most-streamed track globally last month, reaching Number One on Spotify in both the UK and the US after registering 57million listens in just one week.

According to CBS, this huge spike in interest has resulted in a significant rise in royalties for Bush. The outlet cites figures from music data website Luminate (formerly known as Nielsen Soundscan), which claims that the star has received £1.9million in royalties since Stranger Things 4 premiered in late May.

Bush, who wrote and produced 'Running Up That Hill', is likely to keep the bulk of that new income herself as she owns the copyright to her recordings, per Music Business Worldwide.

Last month, the singer gave a rare BBC interview to discuss the song's resurgence. Speaking on Woman's Hour, Bush explained: "Well it's just extraordinary. I mean, you know, it's such a great series, I thought that the track would get some attention. But I just never imagined that it would be anything like this. It's so exciting. But it's quite shocking really, isn't it? I mean, the whole world's gone mad."
She added: "What's really wonderful I think is this is a whole new audience who, in a lot of cases, they've never heard of me and I love that. The thought of all these really young people hearing the song for the first time and discovering it is, well, I think it's very special."

Rolling Stone UK recently explored why the song has become an intergenerational pop culture phenomenon, which has been covered and used in films and TV extensively over the years.

Meanwhile, Stranger Things season four, volume two arrived on Netflix last Friday (July 1).