Mark Hoppus reflects on cancer recovery in emotional Thanksgiving message
"Please show me this photo to remind me of how bad things can be, and how truly blessed I am"
By Joe Goggins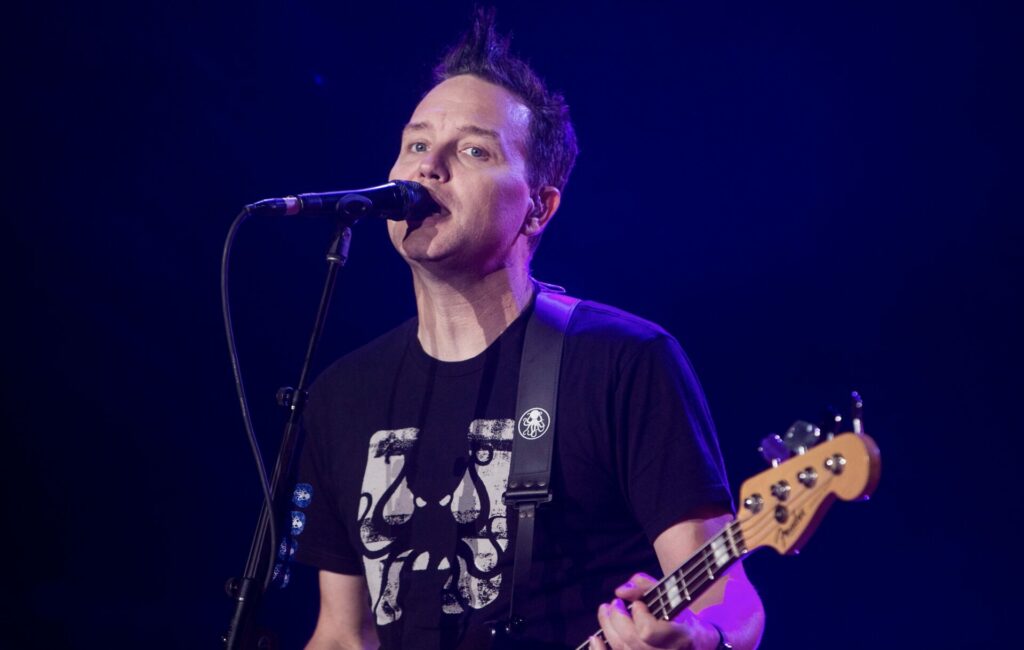 Mark Hoppus has reflected on his recovery from cancer in a social media post to mark Thanksgiving.
Posting on Instagram yesterday (November 25), the Blink-182 singer and bassist said he had "so much to be thankful for," in a caption accompanying a photograph from midway through his chemotherapy treatment.
"This photo is from June, halfway through chemo, no idea if it was working or not, relegated to the bathroom floor, retching." In the selfie, a bald Hoppus is crouched down beside a toilet.
"If I ever complain about something trivial or unimportant, please show me this photo to remind me of how bad things can be, and how truly blessed I am," he went on. He concluded the message with a Thanksgiving greeting to his followers.
Hoppus first revealed that he was undergoing treatment for cancer in June of this year. The following month, he revealed the specifics of his illness in a Twitch Q&A with fans: he was battling stage 4 diffuse large B-cell lymphoma, the same type of cancer that his mother once had and recovered from.
He announced that he was cancer-free on September 29, and will undergo screening every six months to monitor his condition. "Just saw my oncologist and I'm cancer free!!" read his Instagram post at the time. "Thank you God and universe and friends and family and everyone who sent support and kindness and love."
In the same post, Hoppus predicted that it would take him "until the end of the year to get back to normal." He made his first live appearance since being given the all-clear at bandmate Travis Barker's live-streamed Halloween concert last month.
Earlier this month, he was named one of GQ's Men of the Year, as part of a special edition of the annual issue exploring bravery. In it, Hoppus reflected on the future of Blink-182, suggesting that the door may be open for founder member Tom DeLonge to rejoin the group.
"We haven't really talked about that, but I'm open to anything in the future," he told GQ, per Kerrang! "I don't know how that would work if it's all four of us. Like, we're all going to live in the same house again?"
In the same story, DeLonge recalled a band meeting at Hoppus' house in the wake of his diagnosis. "We got into more life stuff. What we've learned over the years about ourselves. How we've grown, how nothing really matters when it boils down to what we were dealing with in that moment. And so, it wasn't some big meeting about Blink-182, it was more about brothers meeting and saying, 'How do we support Mark?'"
DeLonge left the group in 2015 to focus on "non-musical activities". He was replaced by Alkaline Trio frontman Matt Skiba. Blink-182's most recent album, 'Nine', was released in 2019. In February 2021, drummer Travis Barker told the Rock This with Allison Hagendorf podcast that their next album was "60 per cent" done.