Migos' Offset unfollows Quavo and Takeoff after joint single announced
Unc and Phew's debut single 'Hotel Lobby' is out now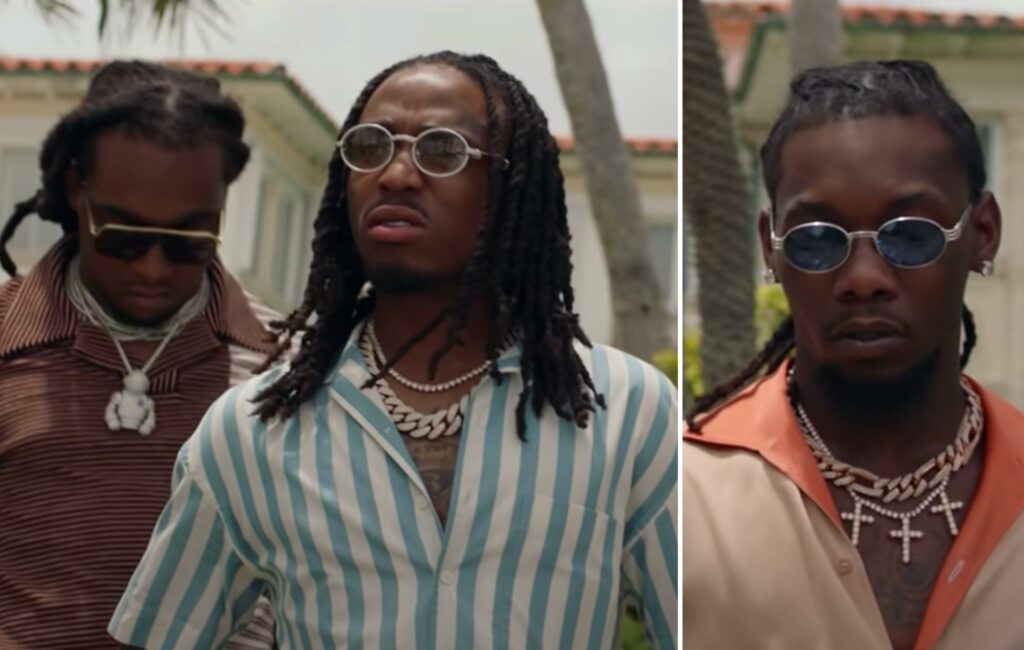 Offset has unfollowed his Migos bandmates Quavo and Takeoff after the pair announced their new side project Unc And Phew and shared their debut single 'Hotel Lobby'.
Eagle-eyed fans noticed that Offset, as well as his wife Cardi B, had seemingly stopped following the two rappers on Instagram, as pointed out by Stereogum.
The move has prompted break-up rumours. Migos' last album together was 2021's 'Culture III', which was released after all three of the band had taken time out to make solo albums.
Unc and Phew is a reference to the Atlanta rapper's family ties (Quavo is Takeoff's uncle).
In a 2013 interview with The Fader the pair spoke about their experience of growing up together in Georgia, US. "We moved from Athens to Gwinett when Takeoff was in elementary and I was in middle school," Quavo said. "His momma took care of everything, and us. We always stayed in the same house. We share everything. He's basically like a brother."

Takeoff added: "I don't look at him as my uncle, but more as my brother. But we always have clowned on each other. He is my uncle, so I gotta clown on him. You gotta be funny."
Last October, Quavo revealed plans for a second solo album and teased a Migos tour, however dates never materialised.
Migos have appeared together live at several events so far this year including Kanye West's 'Donda Experience' event in Miami in February and as part of DJ Khaled's NBA All-Star performance in Cleveland.
Last November, Offset appeared on D-Block Europe's 'Home Alone 2' mixtape.
Meanwhile, last month, Quavo was announced to star in a new action thriller film called 'Takeover'.