NFT of Paul McCartney's 'Hey Jude' notes to be auctioned off by Julian Lennon
Other Beatles memorabilia such as outfits and guitars will also be sold by John Lennon's son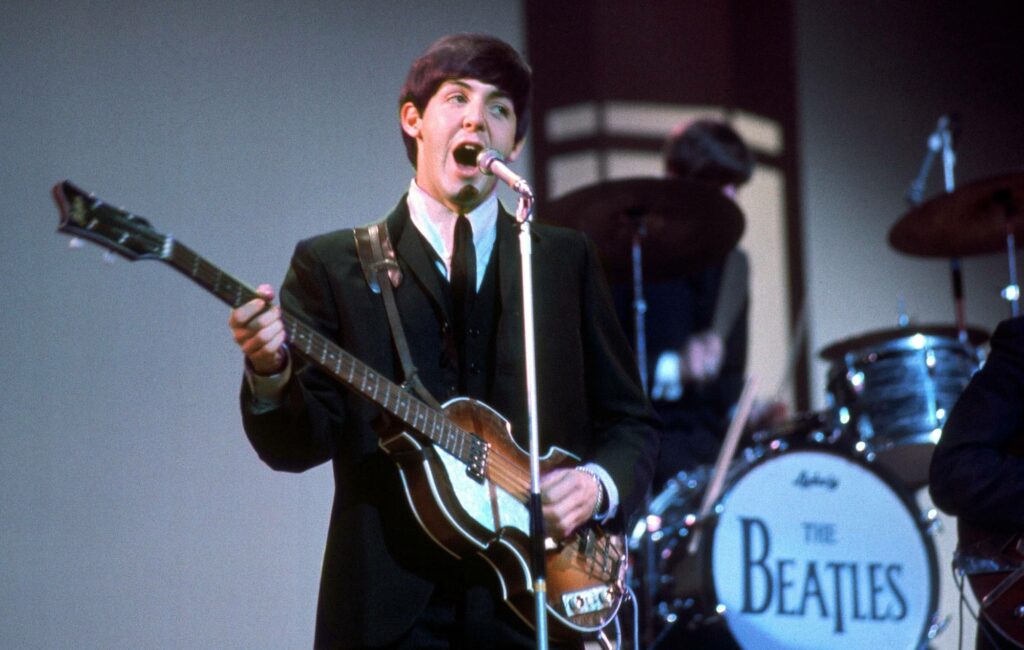 An NFT (non-fungible token) of Paul McCartney's notes while writing The Beatles' 'Hey Jude' is being auctioned off by John Lennon's son Julian.
The item is one of many pieces of Beatles memorabilia being auctioned off by Lennon on February 7, with a percentage of the proceeds going to Lennon's White Feather Foundation.
"This NFT is a one of one edition of the physical item and does not include the physical item," the listing for the 'Hey Jude' notes says, but adds that the purchase comes with an "exclusive audio narration" by Lennon.
As the Guardian report, the notes see McCartney setting out the plan for the iconic song, including its legendary "LONG SLOW FADE" and an intro of "voice and piano". Bidding starts at $30,000 (£22,267).
Discussing how the song was written for him by McCartney to comfort him after his parents' divorce, Lennon told Variety: "He wrote that on the way to visit my mum and I once he'd heard the news [about the divorce]. It was a rainy day and he was in the car and started humming ideas and singing 'Hey Jules,' but it didn't ring as well as 'Hey Jude' — at least this was his story to me many years ago — and the rest is history.
"It was only later in life that I really appreciated what he was trying to say and do for us, and I'm forever thankful for it. I also have a love/hate relationship with hearing it — not a week goes by that I don't hear it in some capacity!," he laughs, "but I'm truly honoured that he did it, and Uncle Paul will always be my Uncle Paul."
Other NFTs being sold by Lennon include three of the band's Gibson guitars, and outfits worn by John Lennon including a black cape worn in the band's 'Help!' film and an Afghan coat worn in 'Magical Mystery Tour'.
In a statement, Julian said the auction is "a unique way to continue Dad's legacy," adding to Variety: "I've been collecting these personal items for about 30 years, and I was getting a bit fed up with them being locked away in a vault, where I've had to keep them because I didn't want them to get damaged."
He added: "I actually felt very bad about keeping all that stuff locked away, and I just felt that this was a unique way to continue dad's legacy and to show people the collections I have, and with the videos and narration, to give people a little more than they would normally get and hear some stories that they haven't heard before in a new art form and a different medium.
"This is a slow rollout over the next year or so of quite a few items. I have a lot of projects happening this year, including a new album, and these [items] tie in to a few of them. I can't really say much more — you'll understand why when it happens. The first release will be April 8 and that will inform you of the campaign going forward."
Read Rolling Stone UK's new feature, giving rare look behind the scenes at what it's like to get a Master's degree in The Beatles at the University of Liverpool — and why people across the world pay thousands of pounds to do it, here.