Paolo Nutini was too 'anxious' to ask Danielle Haim to feature on new album
"Everybody said why don't I ask them to do it but I thought, 'What if they say no?'"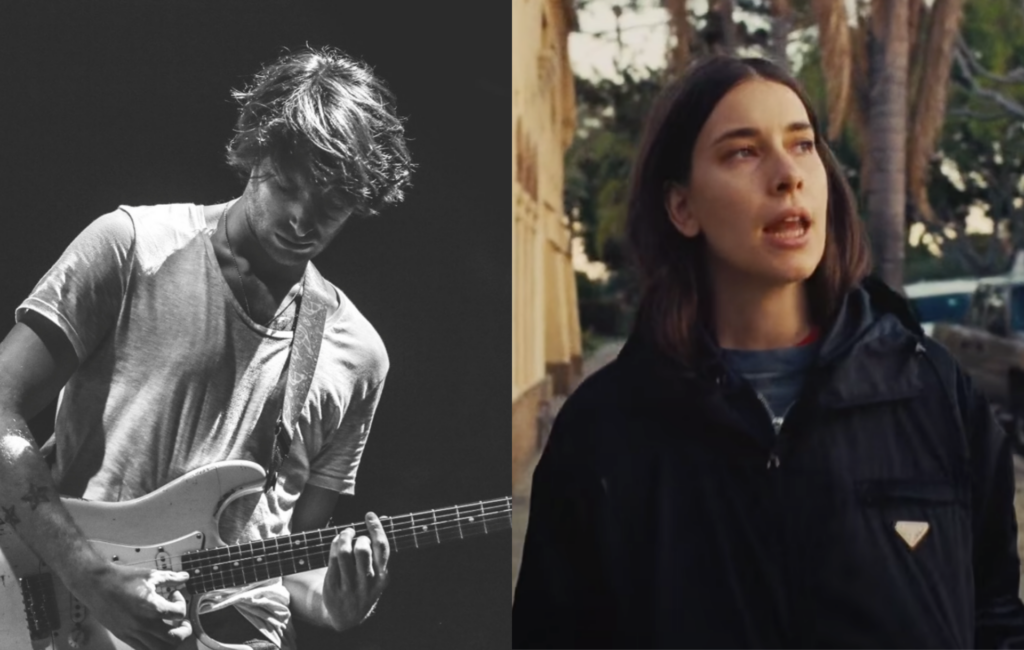 Paolo Nutini has revealed that he considered asking Danielle Haim to feature on his song 'Acid Eyes', but backed out in case she said no.
The Scottish singer-songwriter, whose new album Last Night in the Bittersweet is out today (July 1) following an eight-year absence, said that he envisioned a duet on the single, but feared rejection from the HAIM sister.
"I wrote that in my living room. I wanted to try and write a song that maybe Danielle from the Haim girls would sing with me," he told The Sun. "There's the two vocals, the high and the low, which I figured was a duet. Everybody said why don't I ask them to do it but I thought, 'What if they say no?'. So I didn't."
He continued: "I met them for the first time when we were making the Caustic Love album. We worked with producer Dave Sardy, who brought in Blake Mills to play guitar. At the time his girlfriend was Danielle Haim and she swung by.
"Then last time we played Glastonbury, Haim were backstage when we played The Other Stage and we ended up having a few drinks with them. They were really nice to me and my friends and they are great. And maybe if they hear of this…"
He explained where the fear of rejection stemmed from. "Honestly, it's a very human thing to feel anxious. I envy people who think they've got it all sussed and under control."
Speaking recently to Rolling Stone UK about his comeback, the singer detailed why he needed to take some time away.
"The realities of doing this and the whole experience doesn't feel entirely natural to me," he said of performing.
"I'm not the most extroverted person, but when you're on a stage you find yourself opening yourself up in that way. The more vulnerable the better, too, when you're trying to give your audience a piece of you and you're hoping to get something back. Once that ends, I've always had to recalibrate my f*****g brain."
Nutini also revealed that he'd continued to write throughout that time. "I've never stopped writing songs and writing ideas and that's what gives me my kicks. Even if they sit half-finished for a year, I feel like I'm happy regardless of what I'm doing at the time," he said.
"But over the past two years, watching how it's affected everybody, that social shutdown, it made me think that it is a real privilege to go out and communicate with people on such a scale. And to have the outlet of release that performing on a stage can give."