Sex Pistols announce 'God Save The Queen' commemorative coin for Jubilee
The limited souvenir will arrive with an NFT counterpart
By Tom Skinner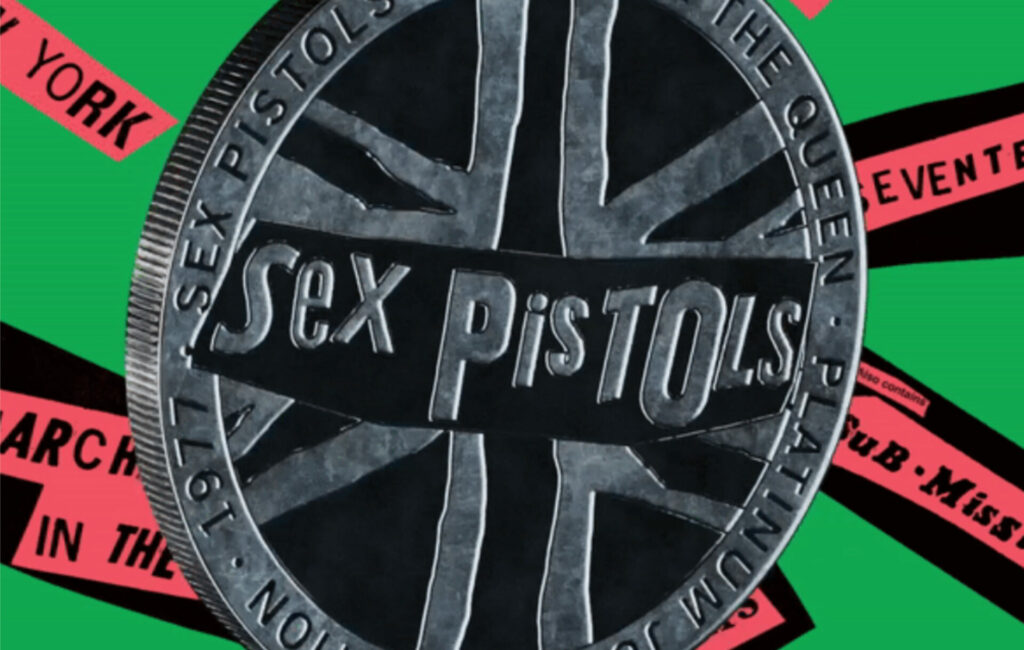 Sex Pistols have announced a special 'Pistol Mint Commemorative Coin' today (May 30) to mark this week's Platinum Jubilee.

Queen Elizabeth II will reach a landmark 70 years on the throne, with celebrations due to take place across the UK between June 2-5. This Friday (June 3), Sex Pistols are set to reissue their iconic anti-monarchy anthem 'God Save The Queen' on two special vinyl records.

Today (May 30), it's been confirmed that the punk outfit will release a nickel-plated coin on July 28 – you can pre-order it here f0r a limited period.

"[It] features Jamie Reid's iconic artwork, with enamel colour infills and raised sections of stamped iron," an official description reads. "The coin comes in a cushioned sapphire velvet presentation box with embossed silver detailing."

Additionally, the souvenir will come with an accompanying digital counterpart in the form of an NFT (non-fungible token). The NFT collection features a number of designs, randomly assigned upon minting.

A disclaimer adds: "In case it's not already abundantly obvious, this is not legal tender, it is a promotional item only."

You can check out a preview video of the coin below.
Despite the message of 'God Save The Queen' – which appears on Sex Pistols' sole studio album, 1977's 'Never Mind The Bollocks…' – the group's former frontman John Lydon recently said that he was "actually really, really proud of the Queen for surviving and doing so well".

He told Piers Morgan during an appearance on TalkTV that the classic single is "anti-royalist, but it's not anti-human".

The song includes the lyrics: "God save the queen/ She ain't no human being/ And there is no future/ In England's dreaming."

Meanwhile, the likes of Diana Ross, Queen and Duran Duran are due to perform in front of Buckingham Palace in London this Saturday (June 4) as part of the 'Platinum Party At The Palace' concert.
According to the BBC, the show will "pivot around global themes that have been born, or evolved, during the breadth of Her Majesty's reign". Viewers can tune in on BBC One, iPlayer and Radio 2, with Kirsty Young and Roman Kemp on presenting duties.