TikTok says it's working to remove Satanic conspiracy videos in wake of Astroworld crush
A crush at Scott's show that killed eight people and injured hundreds has been the subject of a number of conspiracies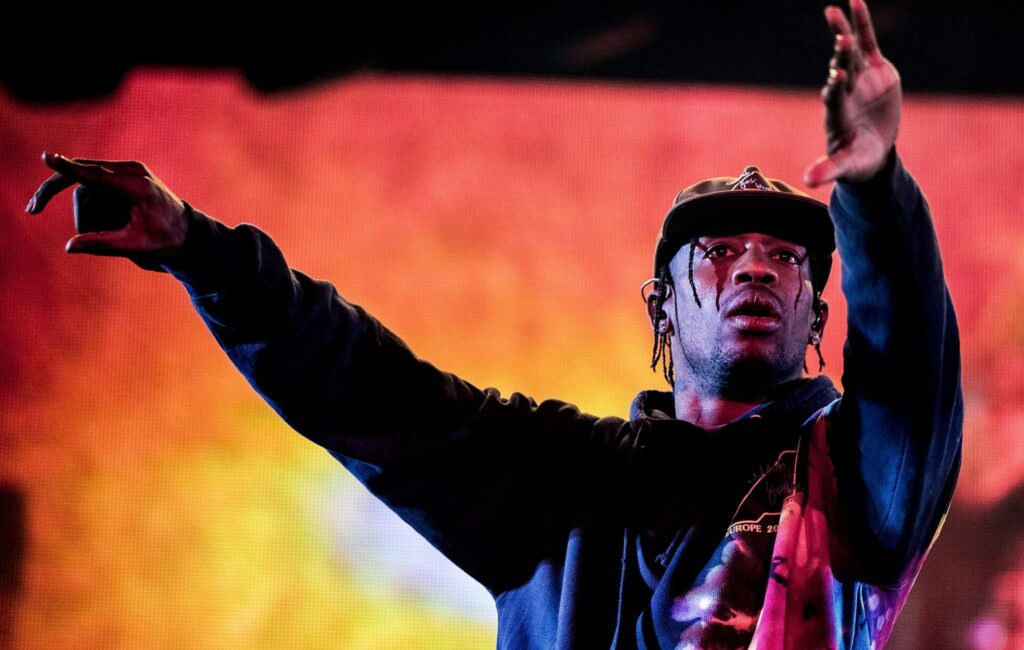 TikTok has said it is working to remove conspiracy theory videos based around Travis Scott's recent Astroworld show, where a crowd crush killed eight people and injured hundreds more.
The tragedy occurred injured during Scott's headlining set last Friday (November 5), when the audience began to rush towards the front of the stage.
A number of social media users have been positing far-fetched explanations for the tragedy, most of which posit that Scott's show was a Satanic ritual. Many of the videos cite symbolism in scenery on the festival grounds, particularly a giant sculpture of Scott's head that they have said resembles an image in Heironymous Bosch's 16th Century painting of hell.
Scott's onstage visuals, which included pillars of fire and a hologram of a winged bat-like creature have also been the subject of conspiracies.
Other videos have used the event to spread rumours that concertgoers were injected with drugs, while influencers associated with the QAnon movement have promoted the idea that Scott's management orchestrated the event.
Rolling Stone US reported that one of the most popular videos – alluding to the vaguely demonic imagery in Scott's stage design – has reached 23million views. Typing "Astroworld" into the platform's search bar also yielded popular suggested results like "Astroworld demonic".
Now, TikTok has said that they are working to remove the videos. "Such content is in violation of our Community Guidelines and is being removed," a spokesperson for the platform said.
In a statement about the tragedy shared on Saturday (November 6), Scott, who is set to refund all Astroworld ticket holders and has cancelled a show this weekend (November 13) in Las Vegas, said: "I'm absolutely devastated by what took place last night. My prayers go out to the families and all those impacted by what happened at Astroworld Festival."
Drake, meanwhile, who was performing with Scott when the crush occurred, said in his own statement: "I've spent the past few days trying to wrap my mind around this devastating tragedy," Drake wrote in his statement. "I hate resorting to this platform to express an emotion as delicate as grief but this is where I find myself.
"My heart is broken for the families and friends of those who lost their lives and for anyone who is suffering. I will continue to pray for all of them, and will be of service in any way I can, May God be with you all."
It was revealed this week that the two rappers and Live Nation are being sued after the music festival tragedy in a complaint filed by festival goer ​​Kristian Paredes, 23, who accuses the rappers and event organisers of negligence and "inciting the crowd", as reported by the Daily Mail.
Post Malone has stepped in to replace Scott at this weekend's Day N Vegas festival, with the latter reported to be "too distraught to play".