Watch Bring Me the Horizon debut new song 'Strangers' at Malta festival
Besides collaborations, it's Bring Me the Horizon's first new music of 2022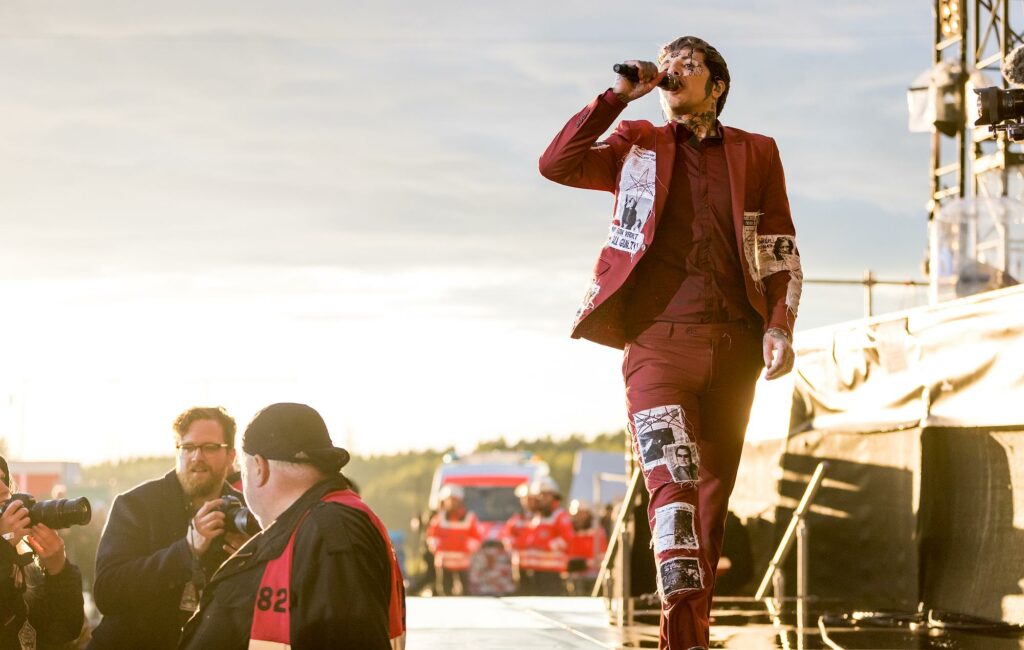 Bring Me the Horizon performed a new song called 'Strangers' in a DJ set at their festival in Malta.

In a clip posted today (May 27) the band debuted the song to fans at their 'Bring Me the Horizon & Friends' event, which started yesterday (May 26) and runs for four days at Malta's Gianpula Village.
"We're just a room full of strangers / Looking for something to save us / Alone together," go some of the lyrics, which the band were encouraging members of the crowd to learn.
Bring Me the Horizon's Malta weekender also has Bullet for My Valentine, Nova Twins, Beartooth and other acts booked.
'Strangers' is the first new material aired by the band since the release of last year's single 'DiE4u', which features on the band's forthcoming album 'Post Human Part Two'.
The record serves as the follow-up to the band's multi-part 2020 EP 'Post Human: Survival Horror', with parts three and four also expected to come.
In a recent cover story with Rolling Stone UK Sykes spoke about the forthcoming parts of 'Post Human…'. Interviewer Hannah Ewens wrote that "the other EPs in the series will play in various genres. The third is electronic, something [BMTH keyboardist/producer] Jordan Fish is eagerly awaiting since that is his wheelhouse.
"They are quiet about the fourth to not get people's hopes up, bar [guitarist] Lee Malia, who suggests it will be 'heavy'. This chimes with Sykes' intriguing moral for the series — that history can easily repeat itself."
With regards to 'Part Two', Skyes said: "I'm going to try to teach people to have compassion for themselves, as someone who fucking hated themselves. It used to make me sick to hear 'you've got to love yourself' – never. I used to put all my awards in a cupboard, I wouldn't look at them.
If someone asked me what I did, I would never say I was in a band, I'd say I own a clothing company or a restaurant. I just didn't wanna talk about it. Now I love myself. I can look in the mirror and go 'You're doing good.' I can say 'I'm a rock star, my band's doing well.'"
Meanwhile, Bring Me the Horizon recently had Rolling Stone UK go behind-the-scenes on the video shoot for 'Bad Life', the band's collaboration with Sigrid.