Watch Burna Boy enjoy some shayo with friends in video for new song 'Last Last'
'Last Last' appears on his forthcoming sixth album 'Love, Damini'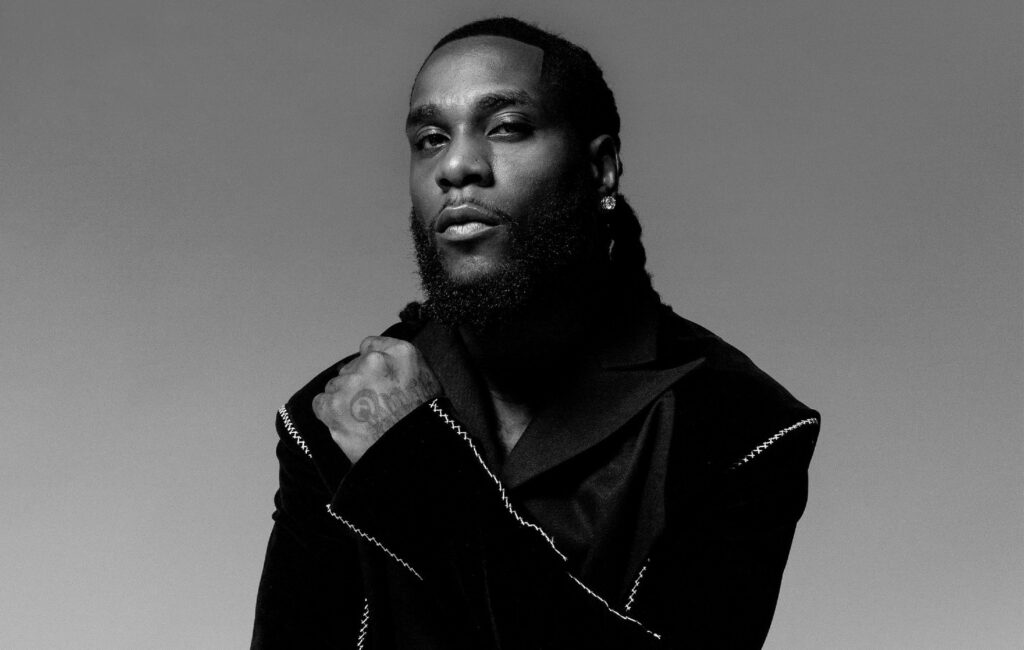 Burna Boy has released a new song 'Last Last' along with a self-directed music video.
'Last Last' previews the Nigerian artist's sixth album 'Love, Damini', which is released this summer. A press release sent in April stated that his new record "is set to release for his 31st birthday," which would be July 2, but representatives told Pitchfork in April that no firm release date had been set.
The Chopstix-produced track samples Toni Braxton's 2000 single 'He Wasn't Man Enough'. In the accompanying music video Burna Boy (real name Damini Ogulu) is seen drinking alcohol (known as "shayo" in Nigeria) with friends, smoking and performing live onstage.
'Love, Damini' was announced at Burna Boy's recent show at Madison Square Garden where he became the first Nigerian artist to headline the venue. At the same concert he performed 'Last, Last'.
The Grammy award-winning soloist spoke to Rolling Stone UK recently for an exclusive cover story after taking a brief, self-imposed career break.
"His unique brand of fusionism constituted a whole new ball game that would, gently, over time, broaden the playing field, influencing a palpably diverse Nigerian music industry," interviewer Adewojumi Aderemi wrote in the article.
Burna Boy said in response: "Now, we're seeing a lot of other artists coming up with stuff like [that], referring to Nigerian music's new dispensation towards more eclectic and diverse production. "Coming up through being different. Suddenly it's now become the way."
"At first reluctant to '[say] anything that makes [him] feel like [he's] taking credit again', Aderemi continued, "Burna Boy is more than happy to remind me — and readers — that his music has always been left field.
"One of the music subcultures emerging from Lagos was the Alté movement. This loud-and-proud counter-grain culture grew out of a community's unwavering conviction about doing what they wanted, ignoring the country's customs in favour of their own self-expression. Led by defiant musical producers and avant-garde fashion tastemakers, Alté is synonymous with freedom — and Burna Boy.
"[Burna Boy] is the father of the Alté movement," his manager asserted to Aderemi, who wrote that it "[suggested] that the arrival of Outside that year demanded more accepting ears from Nigerian and African listeners, and ultimately influenced the rise of alternative music from the streets to makeshift bedroom studios.
"Burna Boy is unsure about this moniker, however. 'That's what they always used to call me, but I never, like — I never accepted that shit because I didn't understand what it meant,' Burna admits, through laughter." Read the full cover story here.
'Love, Damini' is releases this summer. Pitchfork wrote recently that a June 30 date has been set.