The Best Non-Fiction Books On British Music Culture
From punk memoirs to the written history of grime, these are Rolling Stone UK's picks of the most colourful and thorough works on our local scenes and sub-genres.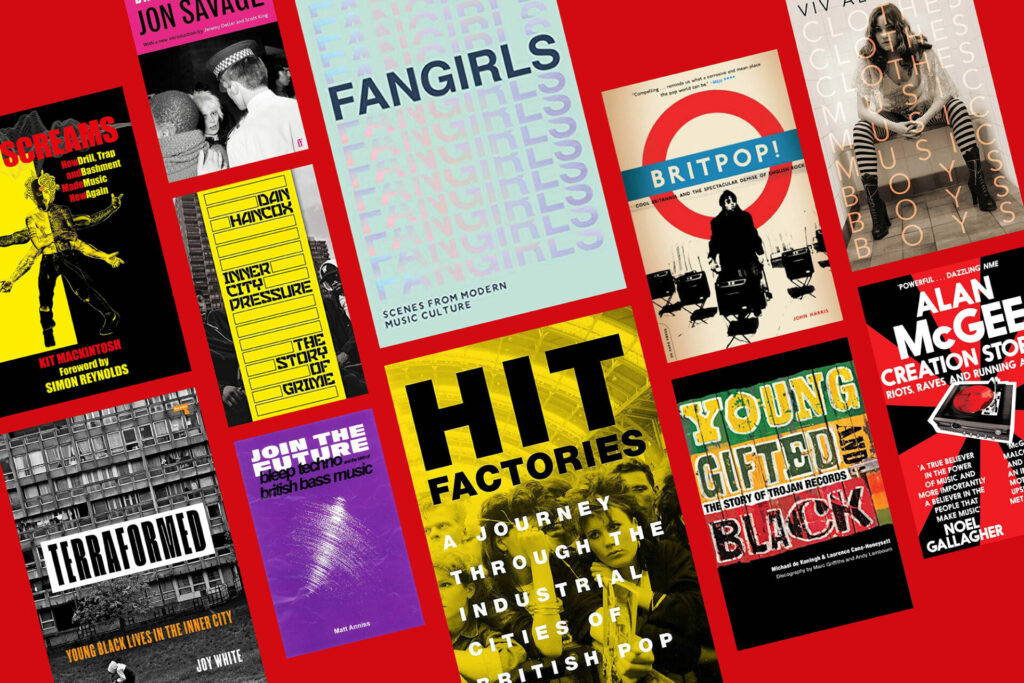 When you think of books about British music, your mind likely conjures up the endless tomes about Britpop and The Beatles that used to line the bit by the tills at HMV, or autobiographies by huge stars which basically rest on one singular thesis: "I liked the seventies better."
Thankfully, however, the reality is much more varied and interesting. British music culture is one of the richest and most influential in the world – our small, strange island is the home of punk, of grime, of bassline – and there are books for any niche element of it you should ever want to dig into. Though historically, the British music publishing industry has tended to feel saturated with stories about white male rock bands above all else, in recent years, a slight shift has occurred, with more recognition of the seismic contributions of women and people of colour, and more in-depth scholarship about scenes not previously thought of as worthy of time and attention.
The following are the books that best convey both the breadth and idiosyncrasies of our outsized impact on the world's musical stage, and the specificities of time and place which created them: from bleep techno to drill, via – yes – Blair, Blur, and Britpop.
'Young, Gifted and Black: The Story of Trojan Records' by Michael de Koningh and Laurence Cane-Honeysett
Fostering a DIY ethos even before the birth of punk, Trojan Records was largely responsible for the introduction of ska and reggae into the UK consciousness in the 1960s. This was music which arrived on these shores due to the growing Jamaican populations in cities like Birmingham, London, and Bristol, but became its own phenomenon in Britain as it rose to the top of the charts, and meshed with the rise of skinhead culture.
Trojan Records, which began in a warehouse in Willesden, north London, often selling records out of the backs of cars in the early years, were at the vanguard of this sea change, and helped to bring artists like the legendary Lee "Scratch" Perry, The Maytals, Desmond Dekker, and even Bob Marley, to global audiences. Young, Gifted and Black is an exhaustive account of the label's history, back catalogue, and towering legacy.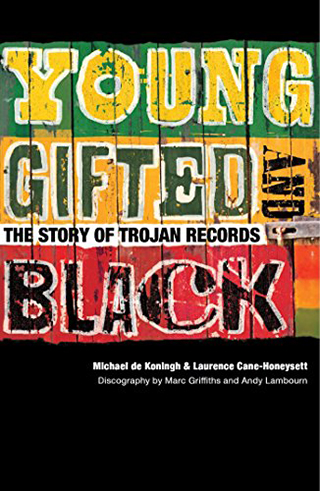 'England's Dreaming: Sex Pistols and Punk Rock' by Jon Savage
No consideration of British music culture would be complete without punk, just as no list of books on British music culture would be at all worth its salt without a mention for England's Dreaming, Jon Savage's definitive account of the short but world-changing life-cycle of the Sex Pistols in the late 1970s. This is the essential exploration of one of the most storied bands and eras in all of music history, and how they changed culture at large – complete with vivid personal anecdotes and exclusive interviews with the people who were there.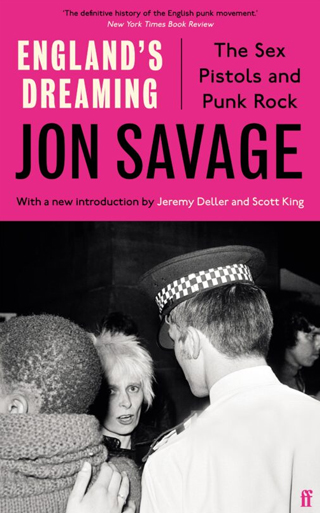 'Clothes, Clothes, Clothes. Music, Music, Music. Boys, Boys, Boys.' by Viv Albertine
For a more personal look at punk, however, you can hardly do better than Clothes, Music, Boys, the memoir by Viv Albertine, The Slits guitarist and songwriter. Charting Albertine's London childhood, through her years at the cutting edge of music and culture, to her post-band life, this is a grippingly, elegantly written, much-needed perspective on a genre that has a bad habit of elevating the boys and sidelines women and their (often much more interesting) stories.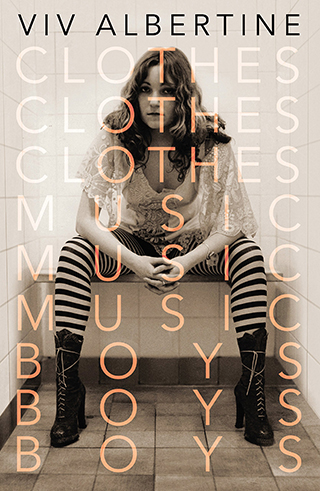 'The Last Party: Britpop, Blair, and the Demise of English Rock' by John Harris
Britpop is surely one of the most over-covered eras in British music, but if there's one book about it that is worth reading, it's this, by music writer John Harris. Based on interviews with the scene's major bands – Oasis, Blur, Suede, Elastica – this account takes Britpop not only as a cultural phenomenon, but a sociopolitical one too: a moment that could only have existed in the false glow of New Labour, and the final dying splutters of the British illusion of political optimism.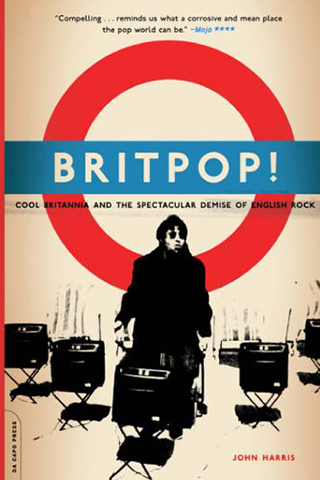 'Creation Stories: Riots, Raves and Running a Label' by Alan McGee
Manchester's Creation Records represents the most fascinating bit of Britpop, but Britpop isn't the full Creation story. Label owner Alan McGee's autobiography is a guided tour through the label's history – from McGee's years in the indie scene of 1980s London, where he set up the Living Room club, to his signing of Oasis to Creation in the 1990s, which sent the label stratospheric. If you desire an immersive, high-energy take on what it was like to be at the nucleus of British rock's most recent heyday – drugs, clubbing, photos with MPs, more drugs – McGee's book is the one you want.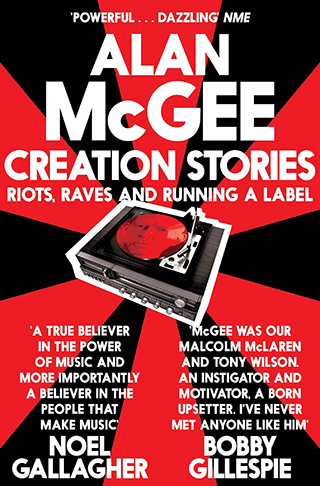 'Terraformed: Young Black Lives in the Inner City' by Joy White
Taking east London's Forest Gate neighbourhood as her case study, Joy White outlines the sustained, decades-long impact of institutionalised racism and austerity measures on Black youth in the UK's cities. Part of the Terraformed demographic's rightful backlash against the forces which have conspired to immiserate it was the visionary outpouring of grime music, and White's personal, comprehensive book is vital for growing your understanding of the conditions out of which this genre (the singular most important innovation in British music this century) rose.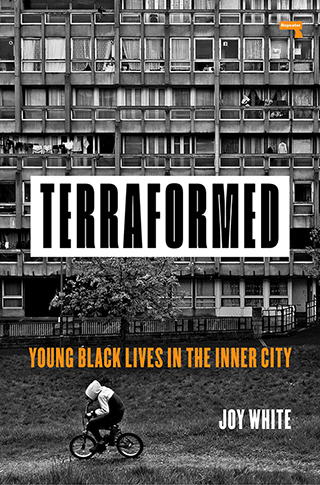 'Hit Factories: A Journey Through the Industrial Cities of British Pop' by Karl Whitney
The UK is a small place but our cities are very distinct from one another, meaning that they have over the years produced sounds that differ massively, and which feel specific to each place. In this whip-around a number of British factory cities – including Glasgow, Liverpool, Bristol and Coventry – author Karl Whitney gets granular about how each one managed to produce the types of music that have come to define it.
Why, for example, could Black Sabbath only have come from Birmingham? Why the 'Mersey' part of Merseybeat? These are the sorts of questions that Whitney attempts to answer, in this original assessment of the landscapes that create music, as he examines the circumstances of each city at the time its sound was breaking through, and spotlights the working class musicians and label founders responsible for each new wave.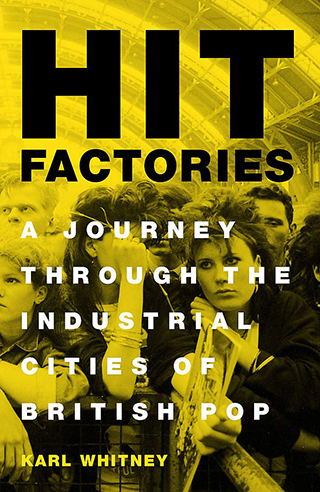 'Join the Future: Bleep Techno and the Birth of British Bass' by Matt Anniss
Britain is an electronic music heavyweight – this is the place that invented jungle, dubstep, speed garage – and here, dance music journalist Matt Anniss traces the origins of all of this back to bleep techno, which began in Yorkshire in the 1980s. Anniss researched this book for five years in order to claim the untold story of Britain's dance music revolution for the unique time and place that generated it.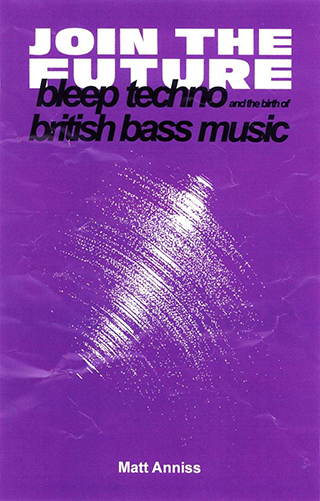 'Fangirls: Scenes From Modern Music Culture' by Hannah Ewens
"Replace the word 'fangirl' with expert," read the now-legendary tweet by music critic Jessica Hopper, "and see what happens." This is exactly what Rolling Stone UK Features Editor Hannah Ewens does with Fangirls, her exploration into the worlds occupied by young female music fans, and their real but frequently sidelined impact on popular culture. Much of what Ewens writes about is UK-based, from discussions with One Direction fans to kind, honest interviews with survivors of the 2017 terrorist attack on an Ariana Grande concert in Manchester. This is, amazingly, the first time a community so important to the music industry has been given the attention and platform they deserve, and Ewens handles her subject matter with a detail that shows her respect for a group which has been so roundly dismissed in the past.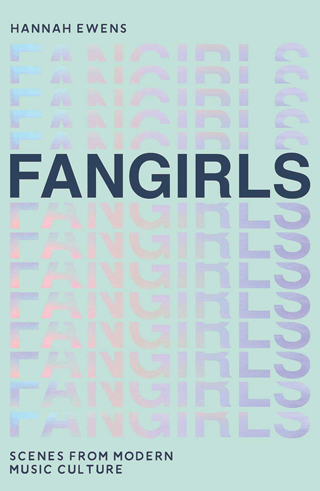 'Neon Screams: How Drill, Trap, and Bashment Made Music New Again' by Kit Mackintosh
Published in 2021, this book is new enough to take into account the now-global nature of the way we consume music and the melting pot of influences this creates for musicians. Producer and writer Kit Mackintosh reports from the new frontiers of drill, mumble rap, Afrobeats and more, to explain how new subgenres – many of them originating from the UK, and from communities that have been historically oppressed – are coming together to form the dazzling future of music.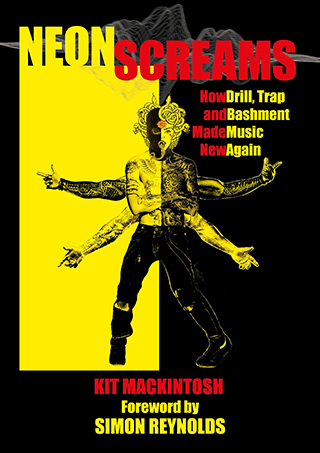 'Inner City Pressure: The Story of Grime' by Dan Hancox
This dialled-in history of grime from journalist Dan Hancox is a colourful, expert account that charts grime's movement from E3 to some of the world's biggest stages. His focus is on the environment which created it – hyperlocal pirate radio stations, schools, estates – while he laments the London it represented, largely lost now to the constant, destructive whirr of gentrification.