Boris Johnson says he will "hang on in there" following wave of resignations
The Prime Minister said his job is to "keep going" when "handed a colossal mandate" in difficult circumstances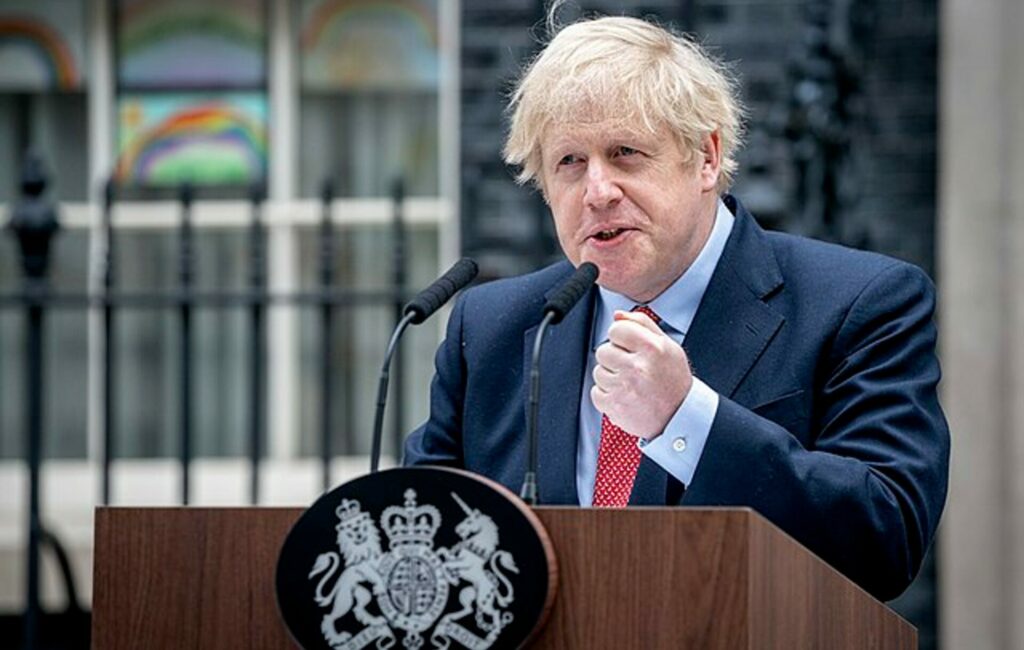 Boris Johnson has said he intends to "hang on in there" following a wave of resignations that has left his leadership hanging in the balance.
Chancellor Sunak and Health Secretary Javid both resigned yesterday (July 5) following MP Chris Pincher's resignation as deputy chief whip due to groping allegations last week.
In a letter to the PM, Javid said he could "no longer, in good conscience, continue serving in this government", while Sunak said that the public "rightly expect government to be conducted properly, competently and seriously."
Their letters have been followed by a wave of resignations from ministers and parliamentary private secretaries, including education minister Will Quince, treasury minister John Glen and justice minister Victoria Atkins.
In the wake of the resignations, several cabinet ministers confirmed they would stay on, including Justice Secretary Dominic Raab, Business Secretary Kwasi Kwarteng, Home Secretary Priti Patel, Defence Secretary Ben Wallace and Foreign Secretary Liz Truss.
During Prime Minister's Questions today (July 6), Johnson insisted that he would not be stepping down, despite overwhelming pressure.
Labour's Ian Lavery addressed the PM and said said no money has come through for the gigafactory promised in his Wansbeck constituency, urging him to "give them a nudge".
Johnson replied that the letter was sent last night, adding: "He should hang on in there, that's what I'm going to do."
Tory MP Tim Loughton also asked the PM if there were any circumstances in which he would leave, to which he responded: "The job of a PM in difficult circumstances when you've been handed a colossal mandate is to keep going. That's what I'm going to do."
Elsewhere, Labour leader Keir Starmer described the PM as a "pathetic spectacle".
He added that, given the various other recent scandals, ministers resigning from the Government have not got a "shred of integrity", adding that it was the "first recorded case of the sinking ships fleeing the rats".
Starmer also asked if Johnson had ever said "Pincher by name, Pincher by nature", in reference to the assault allegations against the former deputy chief whip. Johnson said he was not going to "trivialise what happened", to which Starmer noted: "No denial."