Boris Johnson to face no confidence vote today
The vote is expected to take place between 6-8pm this evening (June 6)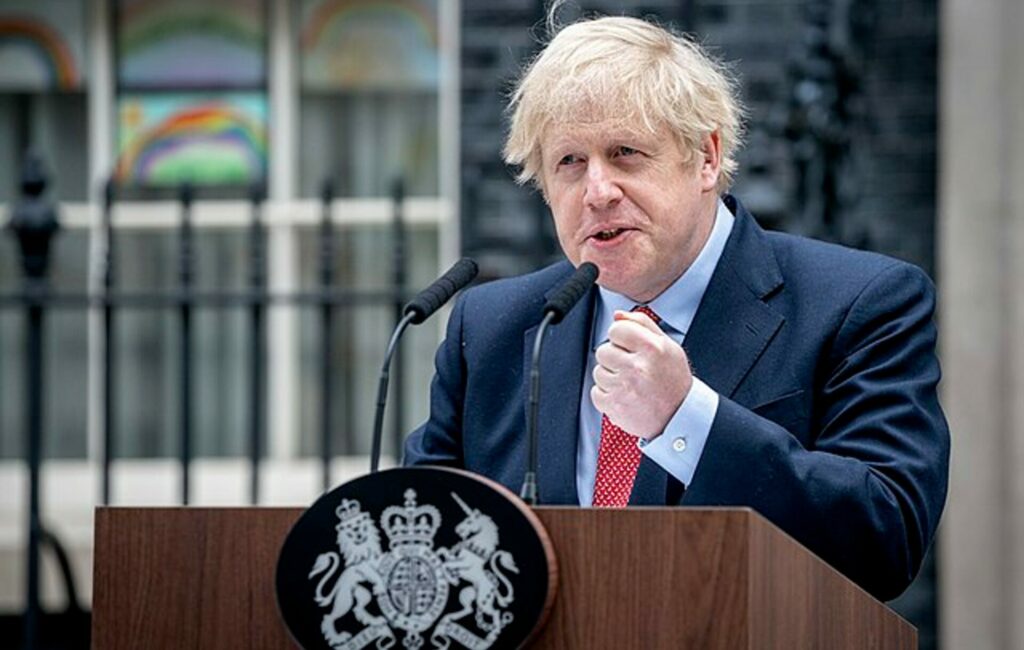 Boris Johnson is set to face a no confidence vote today, Sir Graham Brady has announced.
In an email to Tory MPs, Brady, chair of the 1922 Committee that represents backbench Tories, said the 54-letter threshold had been reached, triggering a vote.
"The threshold of 15 per cent of the parliamentary party seeking a vote of confidence in the leader of the Conservative Party has been exceeded," Brady said in a statement.
"In accordance with the rules, a ballot will be held between 1800 and 2000 TODAY MONDAY 6th JUNE — details to be confirmed.
"The votes will be counted immediately afterwards. An announcement will be made at a time to be advised. Arrangements for the announcement will be released later today."
Johnson needs the support of at least 50 percent of all Tory MPs plus one to stay in office, totalling 180.
A No 10 spokesperson said: "Tonight is a chance to end months of speculation and allow the government to draw a line and move on, delivering on the people's priorities," (via The Guardian).
"The PM welcomes the opportunity to make his case to MPs and will remind them that when they're united and focused on the issues that matter to voters there is no more formidable political force."
This weekend The Sunday Times suggested that as many as 67 letters had gone in, but Brady did not want to interrupt the Queen's Platinum Jubilee celebrations by calling the vote early.
Former Treasury minister Jesse Norman is among MPs who have called for a no confidence vote in the prime minister.
"I have supported Boris Johnson for 15 years, for the London Mayoralty and for PM. Very sadly, I have written to him to say I can no longer do so," he wrote on Twitter, alongside pictures of his letter.
"I have always been deeply committed to public service," the letter reads. "But recent events have served to clarify the position this country is in under your leadership, beyond any doubt; and I am afraid I can see no circumstances in which I could serve in a government led by you."
Last month Labour leader Keir Starmer called on Boris Johnson to resign after Sue Gray's report into lockdown parties at Downing Street was published.
"The door of 10 Downing Street is one of the great symbols of British democracy," he wrote in a Tweet. "A democracy which relies on the principles of honesty and integrity. Its current inhabitant has failed to uphold these principles. Boris Johnson must go."
"You can't be a lawmaker and a lawbreaker," he wrote in a follow-up tweet, posted with a video of him speaking at Prime Minister's Questions. "It's time for Tory MPs to tell Boris Johnson that this has gone on too long. Only then will dignity be restored in Downing Street."
Johnson was booed by a crowd when he arrived at St Paul's for the Platinum Jubilee thanksgiving service this weekend (June 3).
Starmer told PA Media on Saturday that he "wasn't surprised at that", citing the cost of living crisis.
He continued: "A crowd will decide for itself how it wants to acknowledge and they were there to acknowledge and thank the Queen – that was absolutely in everybody who was there.