Keir Starmer calls on Boris Johnson to resign following Sue Gray report
"You can't be a lawmaker and a lawbreaker"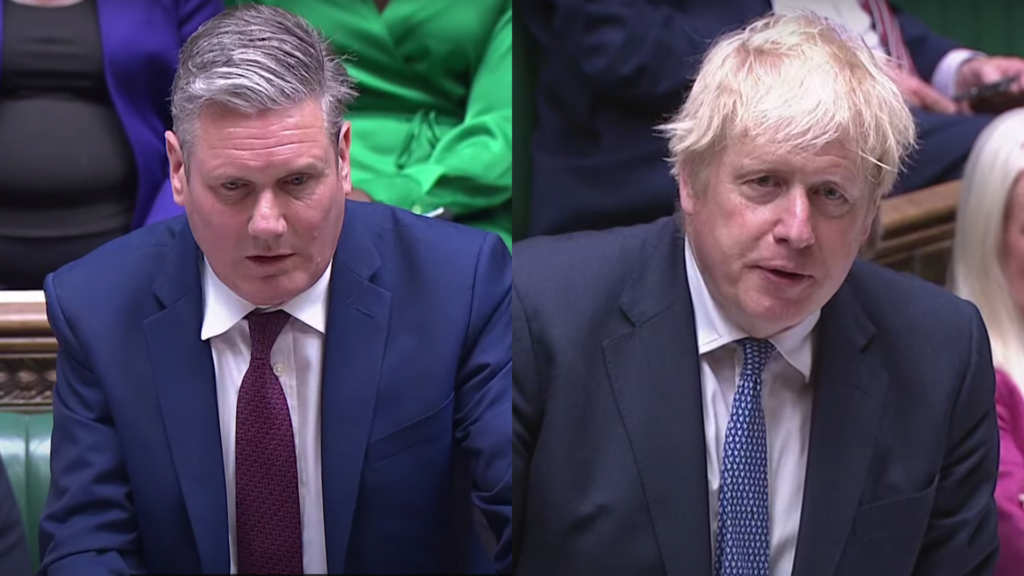 Keir Starmer has called on Boris Johnson to resign after Sue Gray's report into lockdown parties at Downing Street was published today (May 25).
Senior civil servant Gray this morning published the long-awaited report into parties held during lockdown, which found "failures of leadership and judgement in No 10 and the Cabinet Office".
Labour leader Starmer has now called on the Prime Minister to resign in a tweet posted this afternoon. "The door of 10 Downing Street is one of the great symbols of British democracy," he wrote. "A democracy which relies on the principles of honesty and integrity. Its current inhabitant has failed to uphold these principles. Boris Johnson must go."
"You can't be a lawmaker and a lawbreaker," he wrote in a follow-up tweet, posted with a video of him speaking at Prime Minister's Questions today. "It's time for Tory MPs to tell Boris Johnson that this has gone on too long. Only then will dignity be restored in Downing Street."
An initial report into the lockdown parties was published in late January, but full publication was delayed until the Metropolitan Police has concluded its own investigation.
The 37-page report, which includes photographs, gives details of 16 events that took place between May 2020 and April 2021, and can be read here.
Boris Johnson told MPs that he accepts "full responsibility" for "everything that happened on my watch".
"It is clear from what Sue Gray had to say that some of these gatherings went on for far longer than was necessary and they clearly fell in breach of the rules," he said.
The Prime Minister also explained the "context" of partygate, insisting that No 10 staff worked "extremely long hours".
In response Starmer said the report "lays bare the rot that under this prime minister has spread in Number 10".
In the report Gray said "many will be dismayed that behaviour of this kind took place on this scale at the heart of Government" and "what happened fell well short" of the behaviour expected of those in power.
She continued: "I found that some staff had witnessed or been subjected to behaviours at work which they had felt concerned about but at times felt unable to raise properly.
"I was made aware of multiple examples of a lack of respect and poor treatment of security and cleaning staff. This was unacceptable."
Her report concluded: "The gatherings within the scope of this investigation are spread over a 20-month period – a period that has been unique in recent times in terms of the complexity and breadth of the demands on public servants and indeed the general public.
The report comes after an investigation from the Metropolitan Police saw Downing Street and Whitehall confirmed as the most fined location in the UK.