Boris Johnson has until Autumn to save his job, says ex-cabinet minister
Lord Frost has urged the prime minister to set out a clear policy agenda or risk being ousted
By Joe Goggins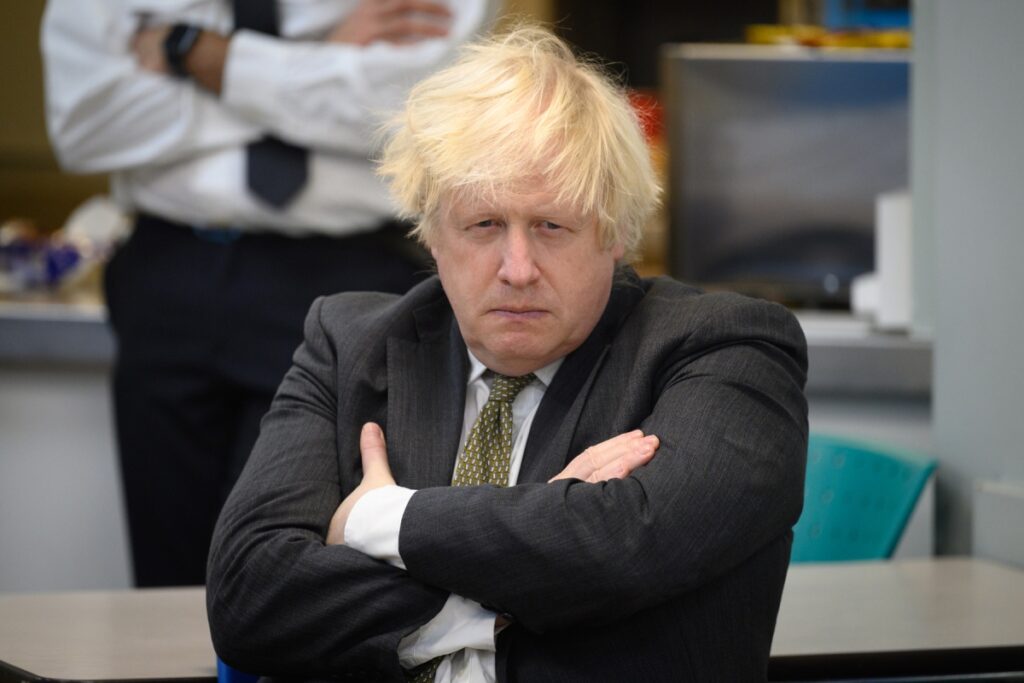 Boris Johnson must set out a clear vision for the future of the country by Autumn or risk being ousted as prime minister, says a former cabinet minister.
Lord Frost, who served as Brexit minister before resigning in 2021, has suggested that the besieged Johnson has until the next Conservative party conference, scheduled for early October, to convince his party that he is the man to steer Britain's future, warning the prime minister that he must not ignore the "depth of opposition" he faces from within his own ranks.
On Monday (June 6), Johnson narrowly avoided losing a confidence vote that was triggered after at least 54 Conservative MPs submitted letters to the head of the party's influential backbench group, the 1922 Committee. A substantial number of his own MPs then voted that they had no confidence in his leadership, leaving his standing badly damaged, with his parliamentary majority of 80 likely to be much reduced in practice. He won the vote by 211-148, or 58.8% of the vote, less than his predecessor, Theresa May, won when she herself faced a confidence vote in December of 2018. She had been forced from office by the following summer.
Now, Frost is calling on the prime minister to set out a "positive new agenda" or risk meeting with the same fate as May. In an article for The Telegraph, he said that the government risks looking "overwhelmed by crises", adding, "like the cockpit of a crashing airliner, the dashboard lights are all flashing red. The government has to decide which problems must be dealt with now and which can be left until later. That means a plan: a strategy".
He went on to call on Johnson to detail a "10-year Conservative plan to restore the viability of the British state", which would involve a VAT cut to ease rocketing energy bills, the reversal of controversial tax increases, and a "serious strategy" for broader reforms.
Frost acknowledged that Monday's result means that Johnson has been "granted the right to give the government a fresh start", but added, "every prime minister has weakness and blind spots. The issue is whether they are able to compensate for them, by having the right people, by taking good advice, and by setting a clear policy direction with broad support. Mr Johnson probably has between now and the party conference to show he can do that".
The remarks come as May's chancellor, Philip Hammond, suggested earlier this week that Johnson would likely be removed by his own MPs before the next general election, telling Bloomberg that "the writing is on the wall." It is another sign that his party increasingly see him as an electoral liability – a staggering reversal in fortunes for the man who led them to their biggest win in 22 years in December of 2019.