Vocaster by Focusrite is a podcasting studio in box
The new bundle features mics, podcast-friendly audio interfaces and more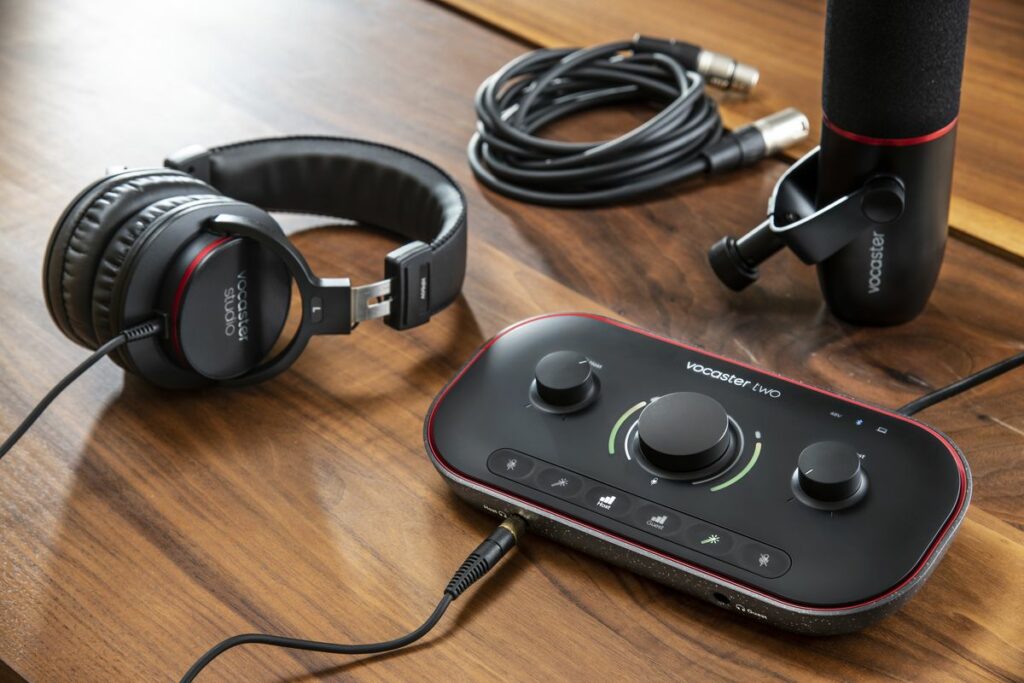 In the age where everyone and their Instagrammable dog has a podcast, there's a wealth of options available when it comes to starting your own pod, vlog or any other type of audio-centric content. The new bundle – called Vocaster – comes from Focusrite, a company with a long history of high-quality audio equipment, dating back to their high-end studio kit from the mid-80s. The Vocaster bundle includes two different interfaces, depending on your needs – Vocaster One and Vocaster Two.
The One is ideal for the solo podcaster, with one microphone input and a headphone output to monitor yourself, plus controls on top for mic volume and computer levels. There are audio outputs round back too, for running your session through speakers. The Vocaster Two is, as you might expect, a two-channel affair, with one mic input for you and one input for your guest, plus an extra volume control on top. It also allows you to bring in guests over the phone via Bluetooth or using a quarter-inch jack input.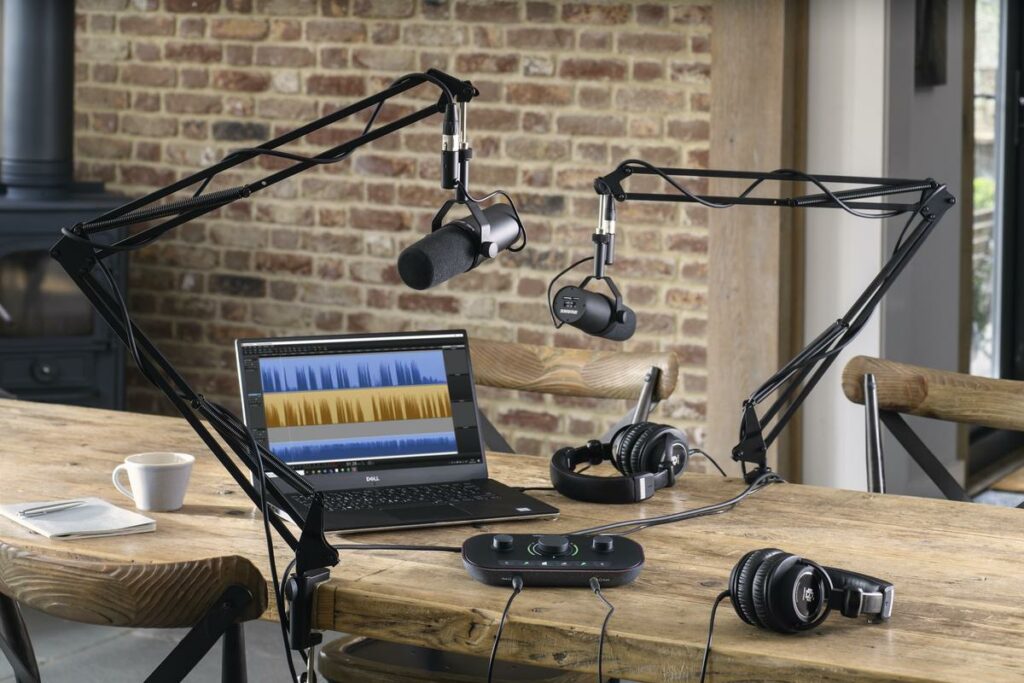 Both interfaces, which connect over USB-C, run into the dedicated Vocaster app, an audio recording and editing software designed specifically for the kit. The app includes handy features like Auto Gain, Enhance, Mute and Loopback to add pre-recorded segments, jingles or intros and outros. There are two bundles, which vary in their choice of interface, mic and headphones included. The Studio Pack features Focusrite's own Vocaster DM-1 microphone, designed for use with dialogue, and HP60v closed-back headphones for monitoring your recording and guest. The Studio Bundle features Two interfaces, an improved Vocaster DM14v microphone which has a built-in pop shield to avoid any nasty plosives and shock mount for hooking it up to a stand, and the same headphones from the Pack. There's also over $600 worth of audio editing and FX plugins to use once you've got your episode recorded.
All in all, the interface, mic, headphones and app are a great solution to get started on your podcast journey, either solo or with guests. Vocaster One Studio costs £289, while Vocaster Two Studio costs £469. Visit the Focusrite website for more info.