Playing a Blinder: Cillian Murphy on the music that makes 'Peaky Blinders'
As Brummie modern classic Peaky Blinders closes with its sixth and final season, its star Cillian Murphy reflects on the rock 'n' roll soundtrack that has made the show so thrilling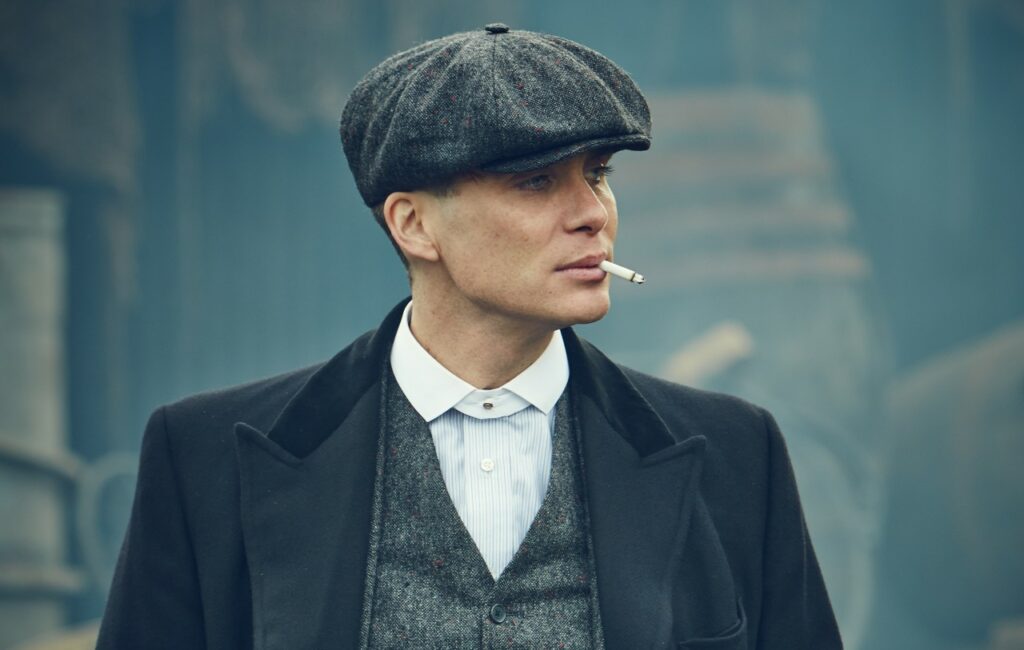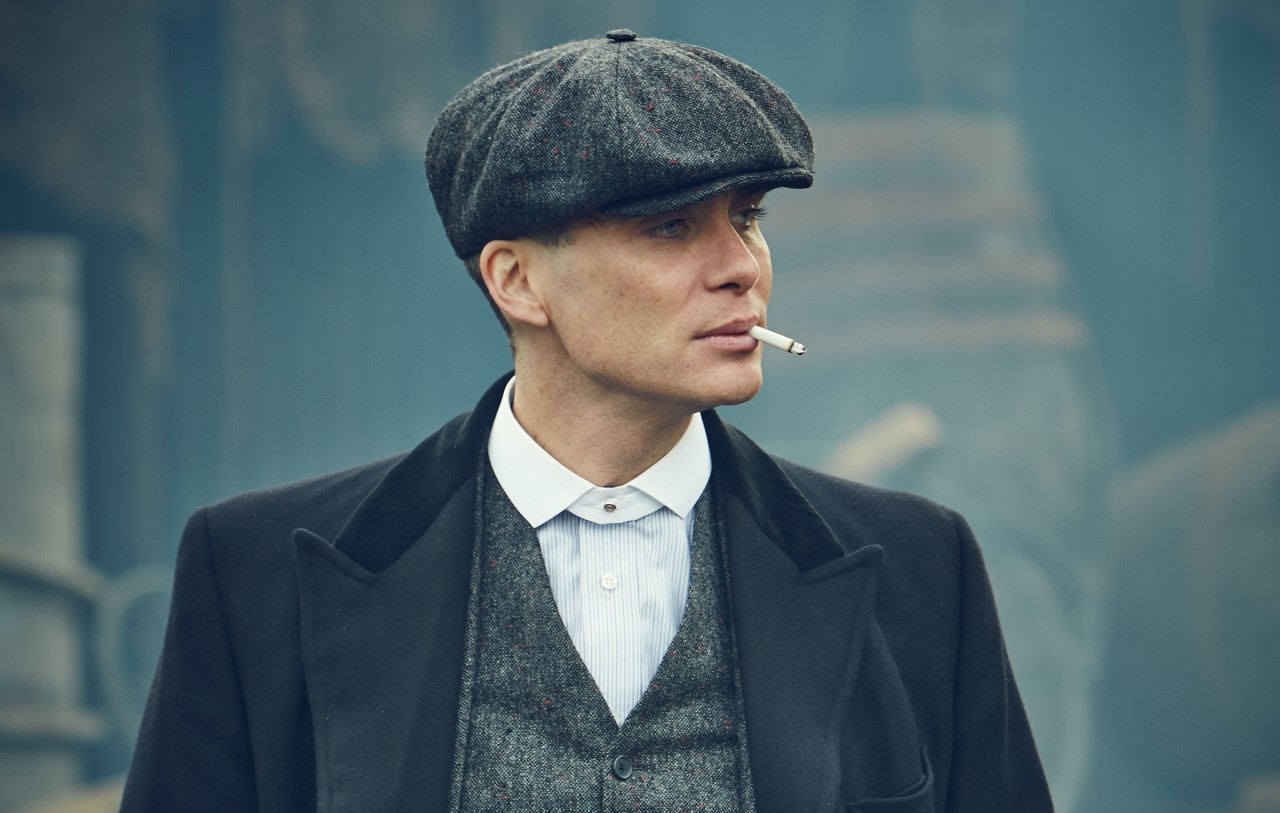 If you asked most people to soundtrack a post-First World War drama on the BBC, it's fair to say that bands like The White Stripes, Arctic Monkeys, and Savages wouldn't necessarily be the first musicians they'd pick. And yet, there's no programme on TV more intertwined with contemporary guitar music than one which follows the breakneck rise of a family of Birmingham gangsters in the 1920s: Peaky Blinders.
The show is a veritable lucky dip of cover versions and one-off compositions by some of the biggest shredders and wailers in rock. But when the idea of using present-day music for the period story was initially pitched by Otto Bathurst, the director of season one, to Cillian Murphy — who plays the lead role of Tommy Shelby, the damaged but magnetic leader of the titular gang — he wasn't initially convinced.
Speaking from Los Angeles, where he's currently preparing for a role, Murphy admits: "I thought it was a terrible idea. I'd seen it on other period shows, and it didn't work: it felt earnest and forced and self-conscious." Upon hearing Nick Cave's 'Red Right Hand' used as the show's now-iconic theme, however, he knew he'd been wrong. He has since enthusiastically helped to curate Peaky Blinders' expansive musical world, which boasts soundtrack albums and even its own music festival.
Between sharing a 'Peaky playlist' with his co-producers and trying out songs for scenes by playing them at home on Spotify while filming takes on his computer screen, Murphy — a musician and music lover himself — has become passionate about finding artists whose work matches up with Peaky Blinders' "outlaw quality". And as fans await news of the highly anticipated sixth season of the show (it's currently in post-production, according to Murphy in early November: "They're very far into the cut — I've seen all six episodes," he says), he joined Rolling Stone for a deep dive into the musical world of Peaky Blinders so far, from 'Red Right Hand' to Radiohead.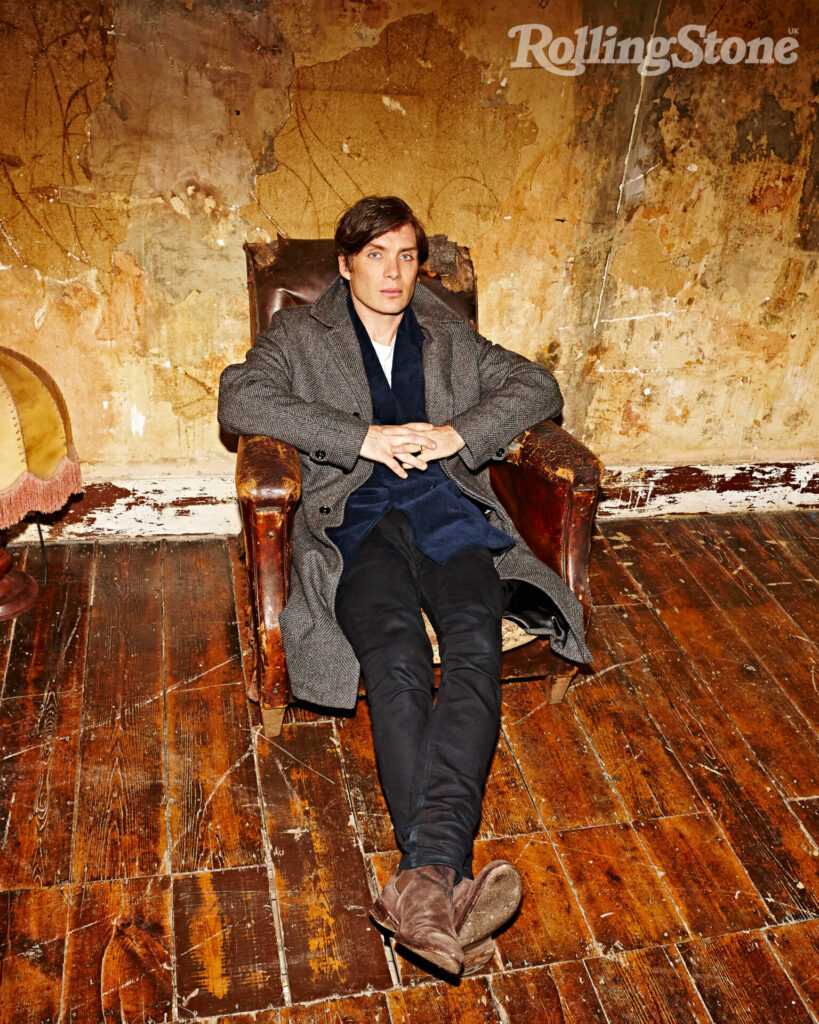 NICK CAVE, THE 'MUSICAL TALISMAN'
You can't have a legitimate discussion about the music of Peaky Blinders without talking about Nick Cave and the Bad Seeds. With lyrics that feel like they were purposely written about a certain Mr Shelby (He's a god, he's a man / He's a ghost, he's a guru), and a creeping sense of foreboding, 'Red Right Hand' has, in Murphy's words, become "synonymous" with the show.
"Nick Cave has become the musical talisman for the whole thing, really; the energy and atmosphere and tone of his music," Murphy says. "And I hope that maybe it's worked a bit for Nick Cave as well. He's one of the great living artists. If we've helped people discover Nick Cave, then I'm really pleased."
HOME OF THE COVER VERSION
'Red Right Hand' is such an important part of Peaky Blinders' mythology that the series often features cover versions of it, by artists ranging from Arctic Monkeys to PJ Harvey, although Murphy's favourite of these is the rhythmic Iggy Pop and Jarvis Cocker collaboration from season four.
Cover versions in general feel crucial to the musical fabric of Peaky Blinders. This has partly been out of necessity, but has grown into a special aspect of the show, Murphy explains. Laura Marling's bright, sanguine cover of Bob Dylan's 'A Hard Rain's A-Gonna Fall", which appears at the end of season four — an unusually optimistic moment in the series, which sees Tommy standing to take public office — is a good example.
"Steve Knight [Peaky Blinders creator and writer] is a huge Bob Dylan fan, and he occasionally will actually specifically write, "OK, for this scene I would like 'Hard Rain's A-Gonna Fall'." We don't have the resources to license original Bob Dylan material — or he is not in the mood to give it to us! — so then Antony [Genn], who did the music for series four, asked Laura Marling would she come and do the Dylan track. And she did, and apparently did it just in one take — nailed it."
"I'm a huge fan of cover versions anyway," Murphy says. "I love when you can turn a song inside out, and it reveals other things about it. And I thought [Laura Marling] did that amazingly. It was a poignant ending; a hopeful ending for a Peaky series."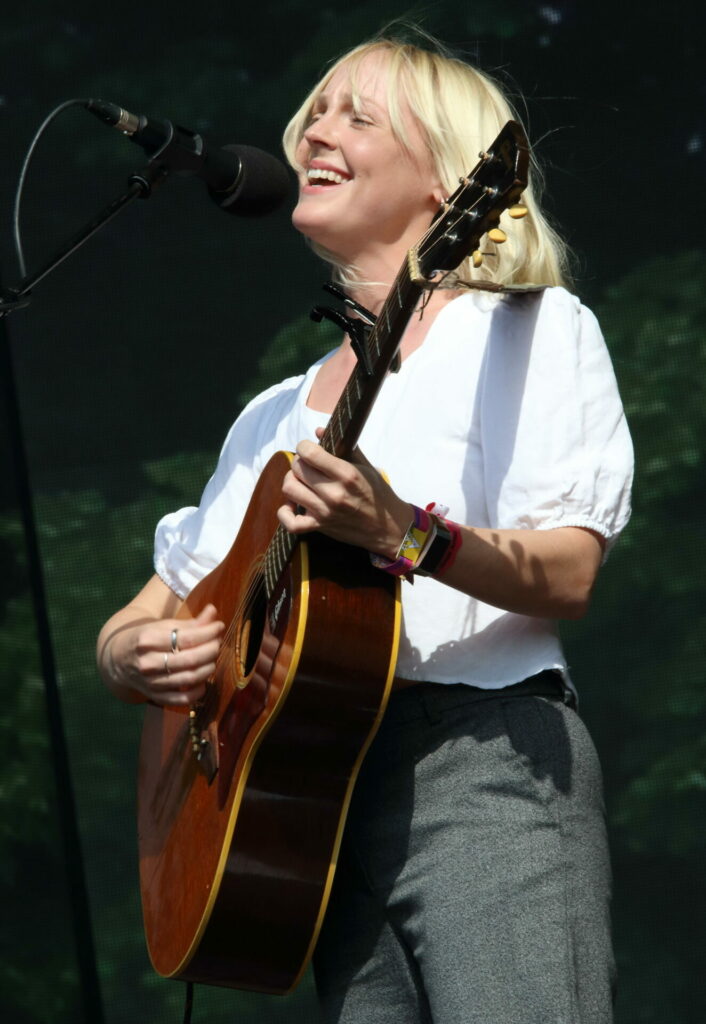 Tommy Shelby is in part defined by his complex relationships with women — from his adored, tragic first wife, Grace, to his mother, who, as both Tommy and Peaky Blinders viewers learned in season five, died by suicide when he was a child. As such, female musicians have brought out new dimensions in the show over the years, Murphy believes.
"Female voices work really well on the show"
"You'd think it would be counterintuitive, considering it's quite a male world," he says, citing PJ Harvey and Anna Calvi as two musicians whose scores for the series have electrified it. Of Calvi's dynamic work on season five, which reflects Tommy's darkening mental state, Murphy recalls, "She did a stunning job. She wanted to get really into Tommy's head, his psyche." He was especially enamoured with the detail of Calvi's compositions: "She did this really interesting thing with breath. It's quite arresting when you hear it. Again, you think, 'That shouldn't really work!' But it works brilliantly."
BLACK SABBATH, BRUMMIE ROYALTY
It feels fitting that Black Sabbath, the crown princes of Brummie chaos, would one day meet the other crown princes of Brummie chaos, the Peaky Blinders. In season five, the link-up finally happened, when both 'The Wizard' and 'War Pigs' were memorably featured on the show.
"There's these classic, slow-mo Peaky walking shots," Murphy laughs, referring to the show's famous wide shots featuring the Shelby brothers as they line up horizontally and move towards the camera, like the world's toughest stag do. "You need a track that'll take that. And because [Black Sabbath] are a Brummie band, it seems logical that we would use them. I think Ozzy Osbourne's a fan of the show."
"THEY'RE PROBABLY MY FAVOURITE BAND IN THE WORLD"
One of Murphy's favourite Peaky Blinders scenes comes at the end of season three, when the Shelby family are arrested after what seems like a betrayal by Tommy. "The cops come, and he's left there in this huge house alone," he remembers.
As this is happening, the dissonant, winding 'Life in a Glasshouse' by Radiohead plays, which, for Murphy, was the perfect choice. "You have to find a piece of music that can carry the weight of that and add something to it. There's a depth to the music of Radiohead, and there's an amazing complexity to Thom Yorke's voice, and it just fits. Those guys don't lend their music to very much at all — they're super choosy, so we were just very lucky."
The band come up again when asked whether there are any musicians Murphy would like to see featured more on the show. "Radiohead are very special to me," he shares. "They're probably my favourite band in the world. I'd like to see a deeper collaboration there."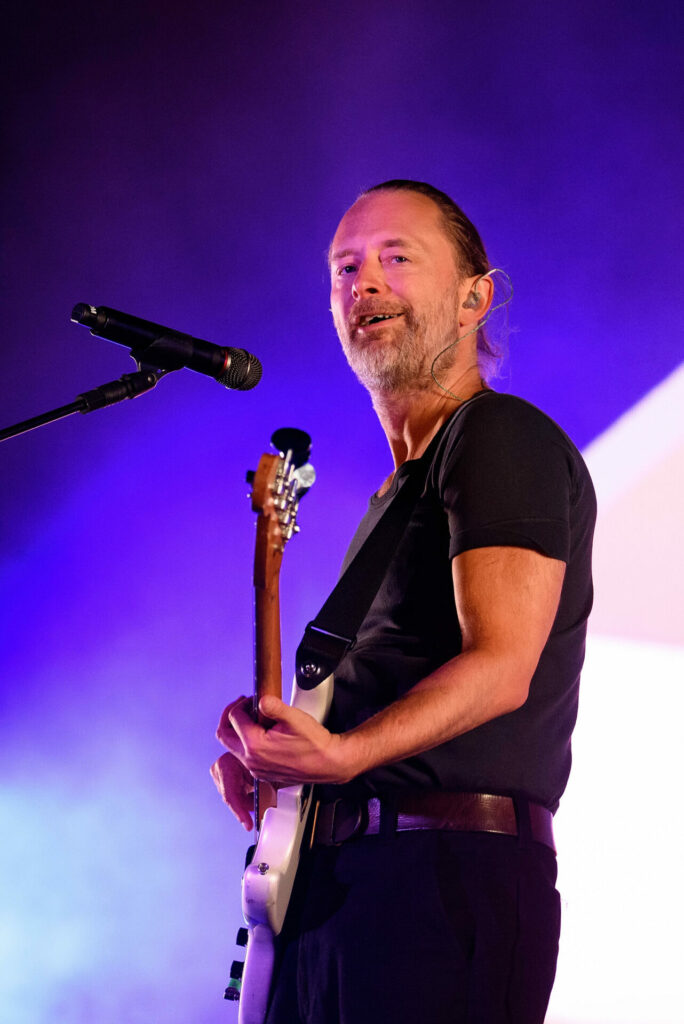 SEASON SIX IS "INTENSE" AND "GOTHIC"
While for the most part, Murphy remains tight-lipped about the show's sixth and final season (a Peaky Blinders film, the conclusion of the saga, will shoot in 2023), he does let slip that Anna Calvi remains "involved" musically, and breaks out into an unexpected giggle because there's so little he's actually able to say about the new episodes. Diplomatically, however, he does eventually give Peaky fans something to chew on: "I think it's going to be very intense," he says. "The word we keep using is 'gothic'. Yeah, it's going to be heavy!" Intense? Gothic? Count us in.