Joe Cole on physical acting and finding fame in 'Peaky Blinders'
Actor Joe Cole has made his mark playing roles that push the boundaries both physically and emotionally. Here he speaks to Rolling Stone UK about skipping drama school to learn his craft on the job and starring in the remake of 'The Ipcress File'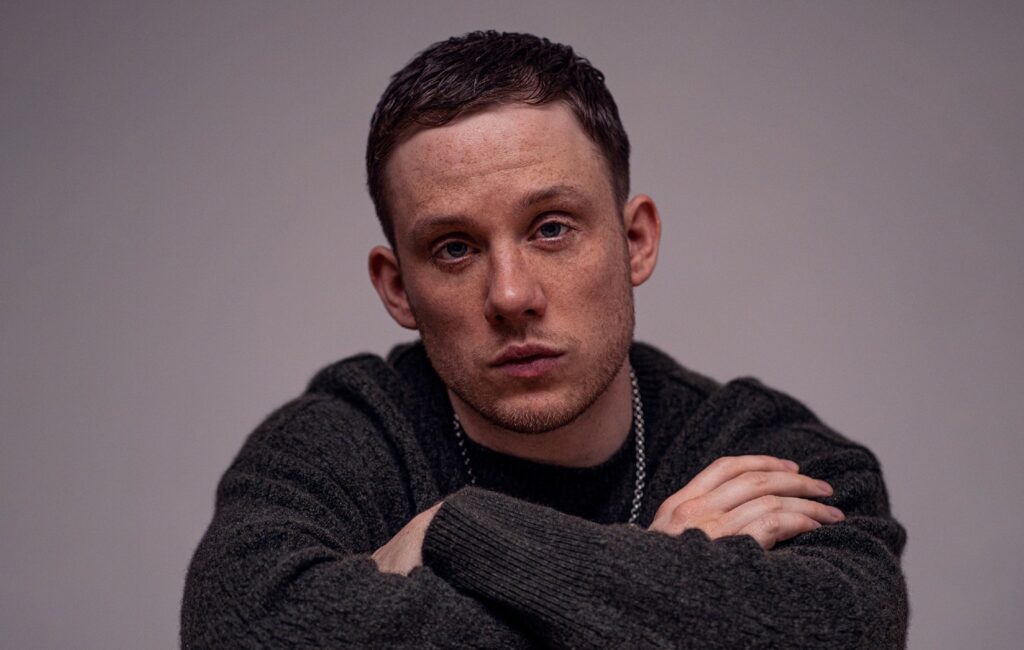 Within the first five minutes of being introduced, Joe Cole tells me that actors are always "chatting shit". It's an offhand remark, but as it transpires, it is also an indicator that he, at least, does not intend to follow suit.
The BIFA-winning British film and television star — late of Peaky Blinders, Gangs of London, and now an ITV adaptation of Cold War spy thriller The Ipcress File — is sitting with me in a swish restaurant of a London hotel, nursing a pot of English Breakfast tea and speaking in a soft Estuary lilt. It's all a tad jarring, since most audiences have got to know him as a tough, Birmingham-accented young Shelby brother in Peaky Blinders.
His screen reputation is admittedly fearsome; in Gangs of London, Cole plays Sean Wallace, the grieving son of a crime kingpin with a taste for brutal sadism. In his 2017 film, A Prayer Before Dawn, a visceral Thai prison drama, Cole turns in a star-making, physically imposing performance as Billy Moore, a career criminal who became a champion Muay Thai fighter while incarcerated.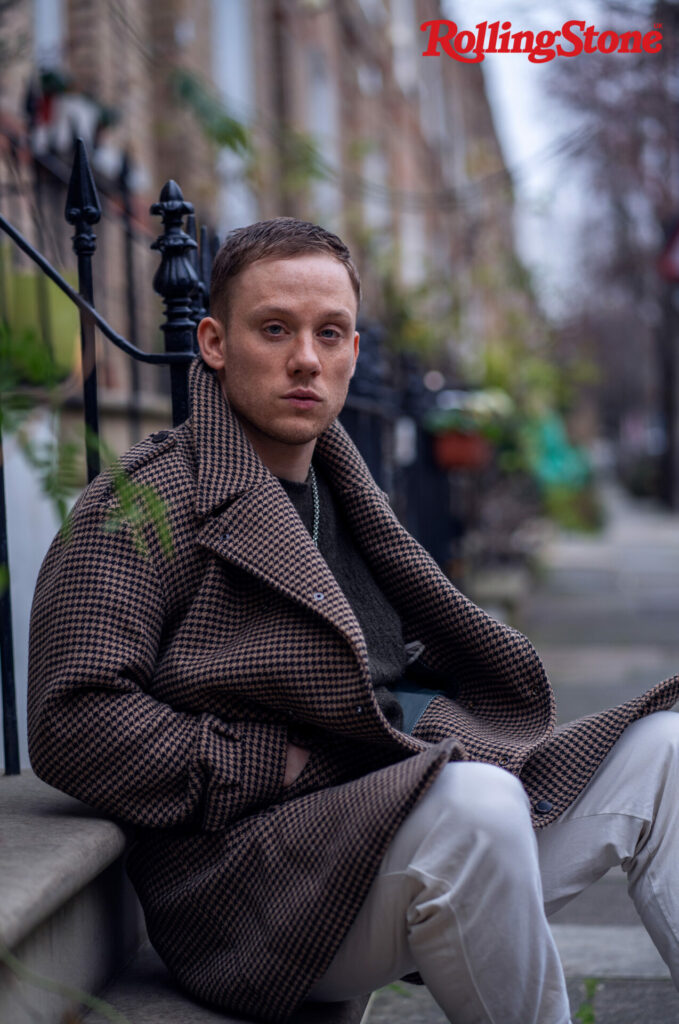 In real life, Cole is freckle-faced and boyishly handsome, with looks that defy his 33 years. His manner is earnest; he is taking this interview seriously, though he has a confession to make early on. "I'm not particularly fond of interviews, because I'm not a fan of dissecting intricately what I do. I never went to drama school, so I find when I'm asked to analyse… the job is unpredictable," he offers.
He's exceptionally polite, and hyper-conscious of everything he says. He hesitates before mentioning his dislike of social media; he declines to talk about his brush with the law as a youth; he won't even say whether he favours Tyson Fury or Anthony Joshua in a heavyweight boxing fight. Despite his penchant for playing characters who love trouble, he seems dead set on not saying anything that might cause him any.
"I guess I was frustrated as a teenager and a young adult, and it took me a while to find out what I wanted to do. I couldn't focus or concentrate," he says, by way of explaining any youthful mishaps. "My friends were going to university up and down the country and I was retaking — I ended up back in my brother's year in sixth form. I had trouble with a girlfriend. So, you know, I was feeling unnecessarily sorry for myself." When he started acting, he says, he finally found real drive and ambition.
"I think it's hardship — well, relatively speaking — but having certain things in the early part of my life that I was able to really utilise, as a means not just to act, but to make a career. It's not just on set. It's with all the auditions. You need to have a certain…" he begins, looking askance at me. There's something genuinely searching about the way he trails off.
"Drive?" I offer.
"Yeah, you've got to be obsessed. You've got to have an insecurity or a kind of…something inside you, to make you wake up in the morning and think: 'I need to do this. I really need to do this.' So, you put in your hours until you make the right breaks," he says.
Cole is the oldest brother of five; two of his younger siblings have followed him into the film industry. "I try not to be too overbearing," he says of their shared profession. "I don't count myself as the great professor of these things. I'm always —maybe everyone feels this in a certain way —but there's always impostor syndrome."
Drama school wasn't the right fit for him. "I got into a couple, but I thought that this over-analysis of the work and my process and what I'm doing, where I'm from, I thought, 'I don't think that's going to be particularly helpful for me. I just need to fuckin' do it.'"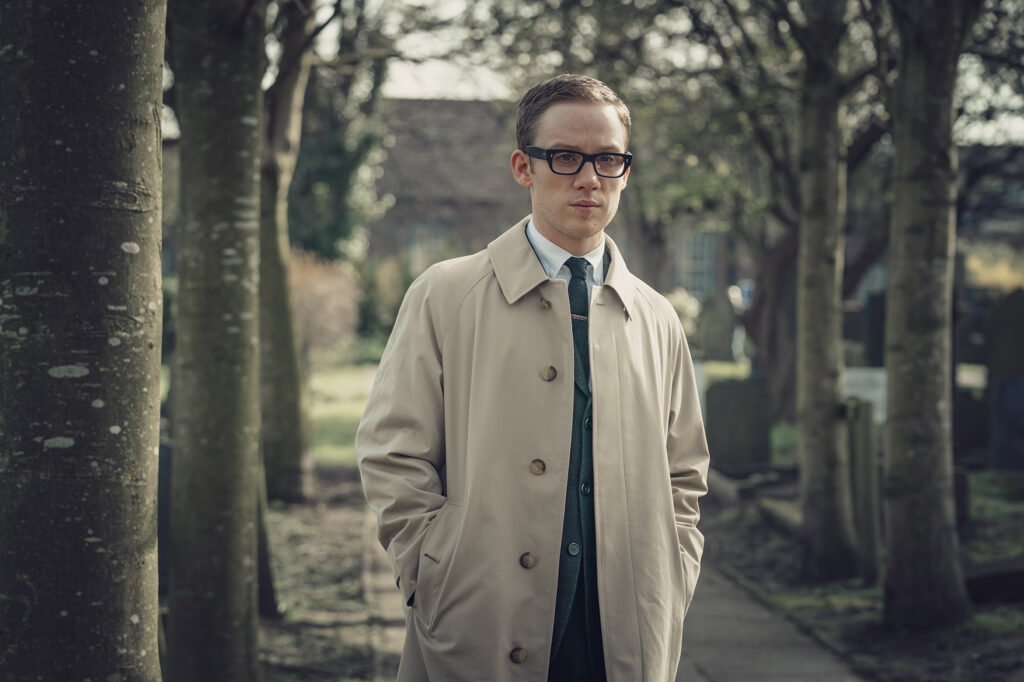 And so he did. Starting out with small roles as he cut his teeth, he appeared in British mainstay shows like Holby City, Skins and later, The Thick of It and Black Mirror — for which he was nominated for a television BAFTA.
His film appearances have included supporting roles in Jeremy Saulnier's skull-crushing thriller Green Room (2015) and, more recently, a part in Ben Wheatley's dark British indie Happy New Year, Colin Burstead (2018). But he is still most recognised as John Shelby, little brother to Cillian Murphy's Tommy, from Peaky Blinders. "In terms of getting recognised, it has changed my life now," Cole says, a touch ruefully. "In a way, it does the talking for you, because people know who you are. But I wouldn't like to be more famous than I am right now."
Cole's latest crop of work reveals a continuing fascination with hard-bitten masculinity, be it stepping into Michael Caine's shoes with The Ipcress File ("I love being transplanted. There's a part of me that would have loved to live in the 60s and 70s," he muses). Or going to the freezing tundra to film new Netflix thriller, Against the Ice, a story of survival and male camaraderie in the Arctic, opposite Nikolaj Coster-Waldau.
"It's probably the hardest thing I've done, in terms of the environment and the locations. It was brutal," Cole says of the shoot in Iceland, which was filmed under strict Covid-19 guidelines. "And it was juxtaposed with sitting at home during lockdown. But it was quite magical, really. I'm fortunate enough to go to all these places — Thailand, Iceland — it's a blessing. For me, it's maybe the greatest thing about the job: to go and experience these countries and places, and to make a piece of art with all these different people in different environments. It's especially magnified by the pandemic, after being locked at home for months and months."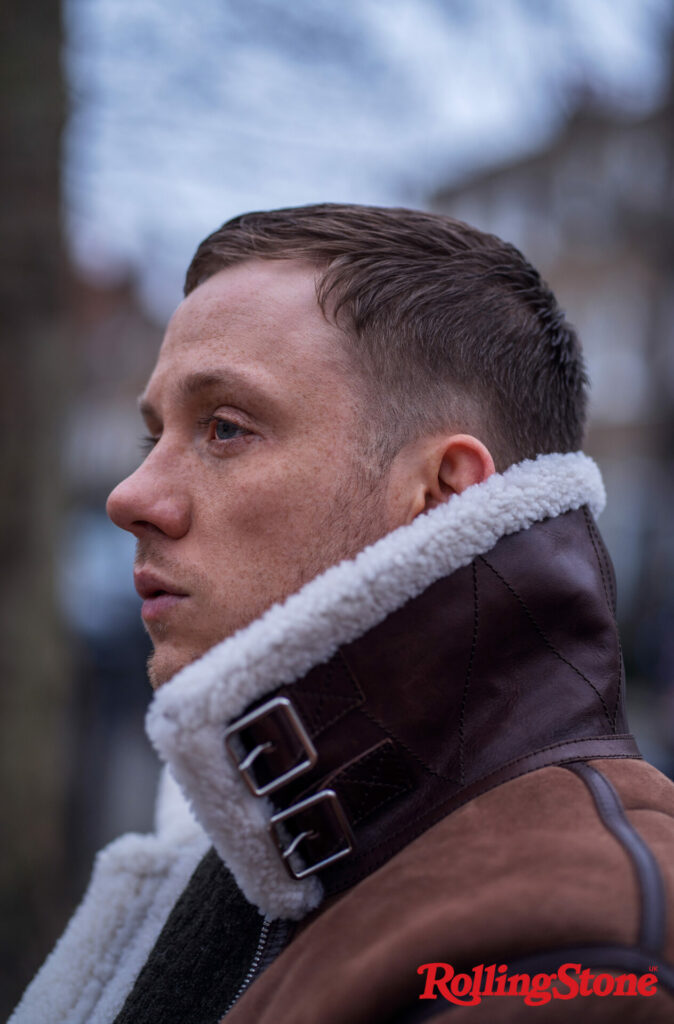 Physicality is central to many of Cole's performances, from the Muay Thai training of A Prayer Before Dawn to the gruelling conditions of Against the Ice. Sport and its attendant catharsis seems to offer him something helpful for his volatile roles onscreen. "I find there's a natural link between physicality and really channelling it. If I'm doing physical stuff, like boxing, punching things, push-ups, I can very quickly get to a place of high tension. It's not necessarily that I'm angry. I remember the director [of A Prayer Before Dawn, Jean- Stéphane Sauvaire] would give me a note and I'd like, scream back at him. But I wasn't angry, you know, I was pumped up and in the moment with all this adrenaline. So, I tend to use that, to get to a place where physically, I'm feeling strong and like a bit of a loose cannon."
In life, too, he says, it's key for him to stay active. Lockdown started to "drive me a bit nuts", he admits. "I've never been diagnosed with anything, but I lose concentration easily. My brother's got ADHD."
The inactivity of lockdown culminated in a big decision: he bought a bicycle on a whim and ended up cycling nearly 1,000 miles, from Land's End to John O'Groats, with a group of friends for a children's charity. It does seem to point toward Cole's tendency to commit — perhaps even over-commit — to whatever he sets out to do. You'd assume that after long days in the freezing cold shooting Against the Ice, your first instinct would be to retreat inside to the warmth. Quite the opposite. "I loved going on walks. I'd drop [co-star] Nikolaj Coster-Waldau a pin and say, 'If I'm not back in five hours, come find me.' I'd put on his walking boots and go for hours."
This inclination toward extremity, be it physical or emotional, gives some insight into the sorts of roles Cole gravitates toward. "When I trained for A Prayer Before Dawn, it was in Thailand, so it was spit-and-sawdust gyms and stuff. I was eating the same food every day, wearing the same clothes, trying to get into that prison regimen," he says. He describes many of his parts as "quote-unquote 'bad guys or kind of complicated'. Individuals that cross the line or come from the other side of the tracks. There's a romanticism to that."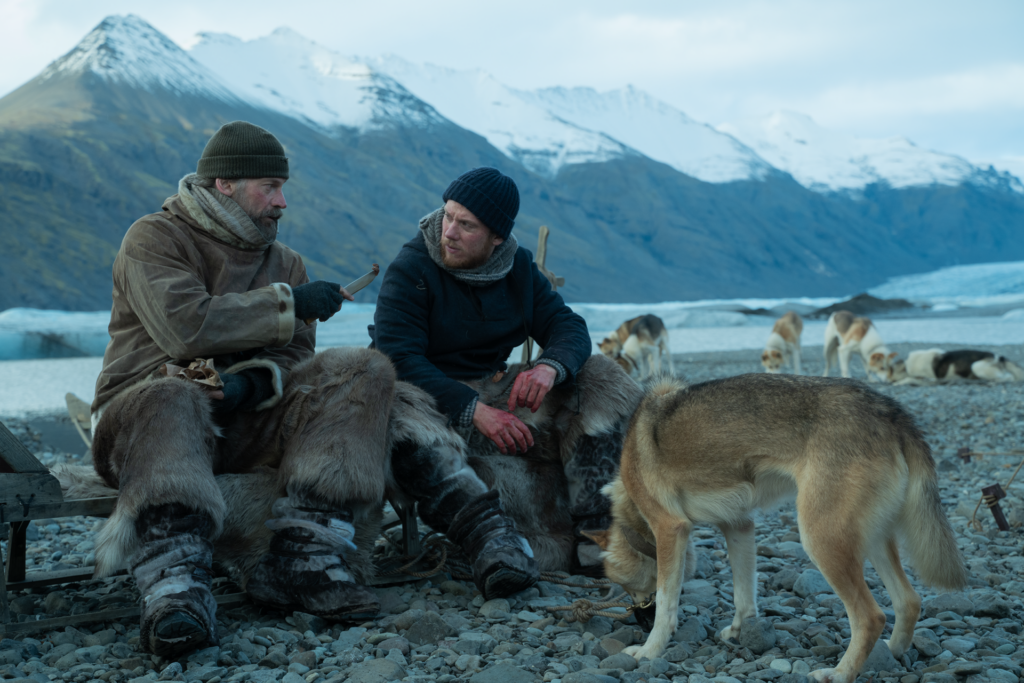 Cole seems to contain an inner restlessness; one that's well harnessed in service of his performances. But he's not sure exactly what projects he's headed for next. "Unless you are reading a lot of stuff and exec-producing projects, you tend to be reactive. When actors talk about their dream projects or directors in interviews, does that manifest after they say it?" he says, sceptically.
I remind him that he does an unexpected bit of singing in Against the Ice. Only half-joking, I ask if he'd do a musical, but his response is that he has, in fact, had singing lessons. He may often play a tough guy, but you get the impression he's open to anything.
As our interview naturally winds down, Cole sinks back in his chair, arm thrown over the plush dining-room seat. "Well, that was relatively painless," he says, but the comment seems directed more at himself than at me. He clearly wasn't lying when he said he disliked interviews; whatever obsessive commitment he brings to his parts — whatever engine he runs on — seems inexplicable for him. As he heads off into the icy London afternoon, I get up to shake his hand. He gives me a hug instead.