First trailer arrives for 'Game Of Thrones' prequel 'House Of The Dragon'
It's a dramatic glimpse of even more dragons, fighting and fire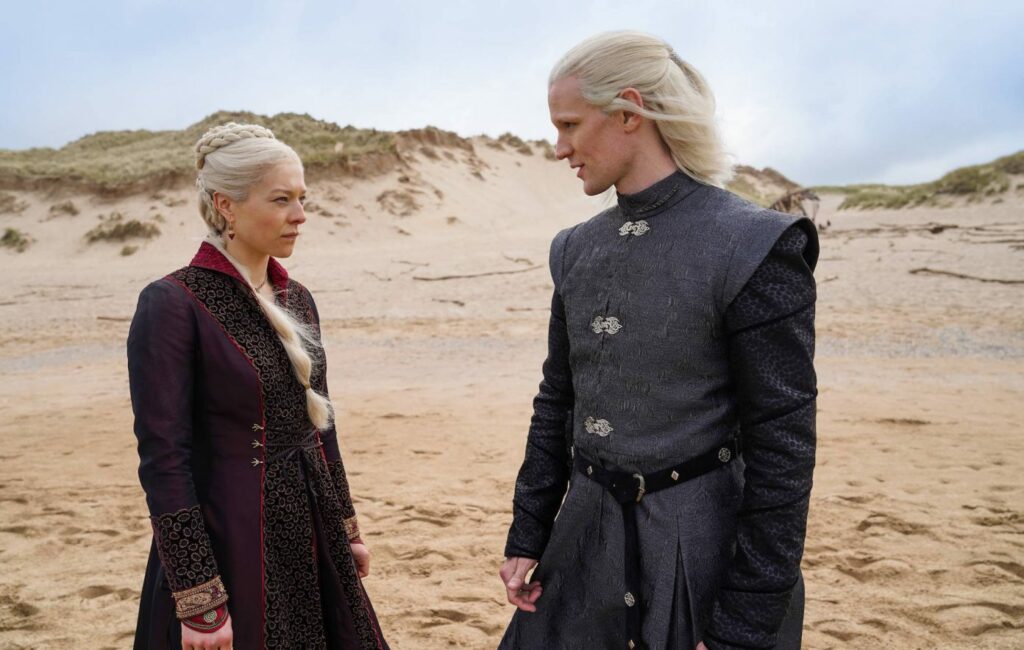 The first trailer for Game Of Thrones prequel 'House Of The Dragon' has arrived to huge excitement from fans.
Matt Smith features prominently throughout the official preview for the new series, set 200 years before the 'fall of the throne' as seen in 'Game Of Thrones'.
The former Doctor Who star plays Prince Daemon Targaryen, and he is shown walking with a lit torch before uttering the ominous words: "Gods. Kings. Fire. And blood".
Emma D'Arcy also portrays a young Princess Rhaenyra Targaryen – sporting the same ice blonde locks that previously became a recognisable part of Daenerys Targaryen's character.
Elsewhere in the trailer, fans were treated to action packed glimpses of sword fights and jousting – suggesting that the show will be every bit as dramatic as its predecessor.
A cryptic subtitle on screen also teases: "200 years before the fall of the throne, a dynasty reigned."
Watch the trailer below:
The now-iconic 'hand of the king' brooch makes an appearance too, as well as a close-up of a Valyrian steel sword and a Targaryen sigil ring.
However, viewers will have to be patient as the trailer ends by confirming a 2022 release date, but no specific details of when it will be hitting screens.
Sharing the teaser online, HBO tweeted: "Gods. Kings. Fire. Blood. @HouseOfDragon is coming to HBO Max in 2022. #HouseoftheDragon."
Matt Smith and Emma D'arcy will be joined by Paddy Considine as King Viserys I Targaryen, Rhys Ifans as the Hand of The King, Otto Hightower; and Olivia Cooke as Alicent Hightower, Otto's daughter.
Game Of Thrones concluded in 2019 with a divisive finale, but original show-runners David Benioff and DB Weiss are now working on separate projects at Netflix.
HBO has confirmed there will be 10 episodes of the new show, and is based on George R.R. Martin's book 'Fire & Blood'.
'House Of The Dragon' will air on HBO in 2022.