Arcade Fire – 'WE' review: Montreal heroes return to greatness on sixth album
Six albums into their career, Arcade Fire have recaptured the magic that got the world listening to them in the first place
By Lee Campbell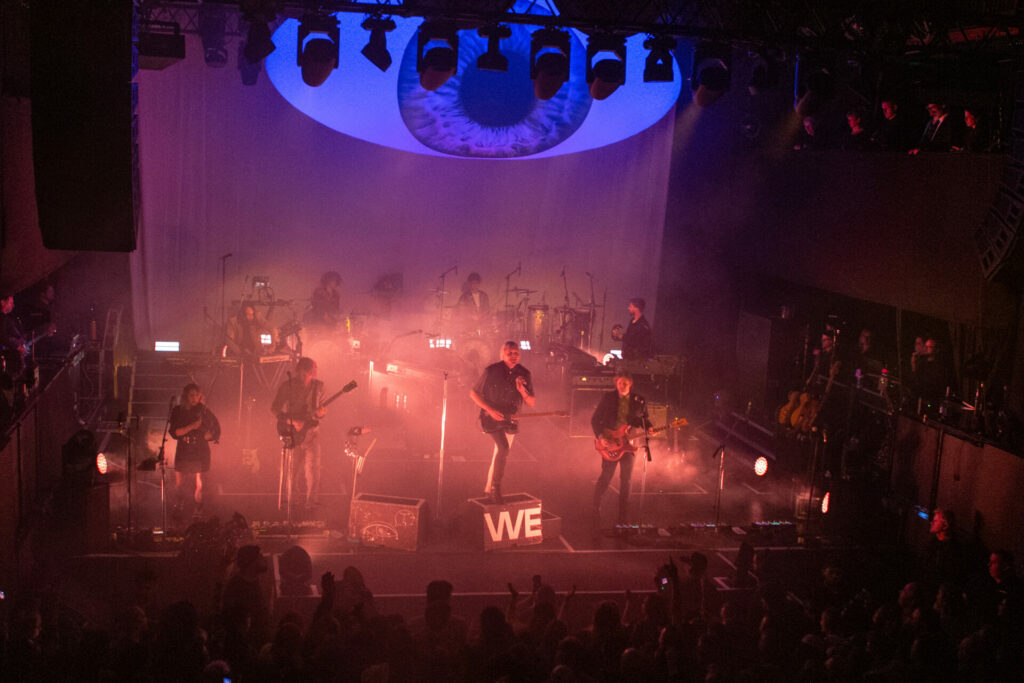 When Arcade Fire debuted 2017's 'Everything Now', the brilliantly wacky Montreal outfit seemed to have fallen from their golden perch.
But five years later, Win Butler, Régine Chassagne and the crew (now minus Will Butler who announced his departure from the band in the spring) are back with a renewed swagger on their sixth album, 'WE'. This seven-song LP has been a long time in the making with recording stuttering along since 2020, and there's no escaping the pandemic-induced human challenges that come through in the songwriting here.
Split into explicitly named sides, Butler and Chassagne describe it as being about their 'troubles' — 'I' and their love for one another — 'WE'. The opener 'Age of Anxiety' has an achingly beautiful beginning, before quickening in pace as Butler pants and roars, "Try to feel something in the age of anxiety."
The nine-minute 'End of the Empire I-IV' is epic. Recent single 'The Lightning I, II' is a throwback to the heady days of 'No Cars Go'. It screams of hope and electricity — "The sky is breaking open, we keep hoping / In the distance, we'll see a glow."
Peter Gabriel's cameo vocal on 'Unconditional II (Race and Religion)' is subtle, yet it works perfectly with Chassagne's lead, whereas the final, title track has the delicate, acoustic energy of Tom Petty's Wildflowers era. Ultimately telling their own stories about the darkness of isolation and the joy of reconnection, this album is a triumph and return to greatness for Arcade Fire.