Keith Richards says The Rolling Stones 'want to stay together'
The Rolling Stones are currently celebrating their 60th anniversary
By Sam Moore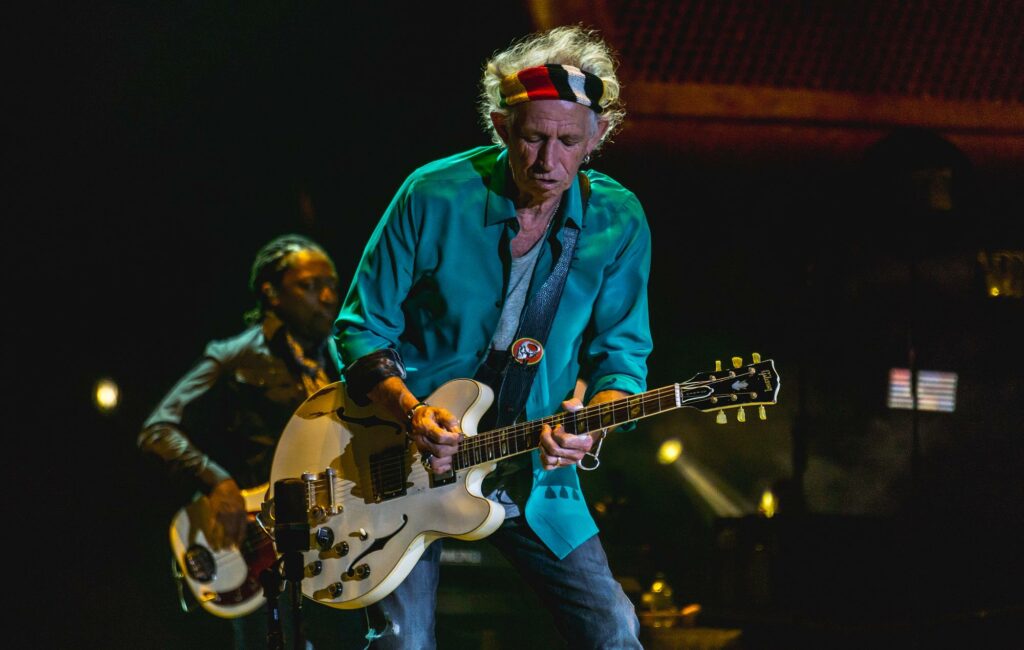 Keith Richards has said that the remaining members of The Rolling Stones "want to stay together" as they celebrate their 60th anniversary.
The Rolling Stones are currently on tour in Spain are set to play two dates in the UK later this month.
Talking to The Sun about their longevity as a band, Richards said: "Life's just too interesting to die. Anything I wanted to do had to be done – I couldn't slack off. And hey, there was just an awful lot of cocaine involved."
The legendary guitarist also mused about why the Stones have managed to stay together: "I think the most important thing is that the people in the band want to stay together. That helps! We had our ups and downs, of course. But in the end we always noticed that we are more creative together."
Richards added: "And, of course, across these – my God! – six decades, you have got used to each other. The special thing about being part of a well-rehearsed group is knowing the others so well that you can predict up to a certain point what is going to happen next."
Earlier this year, Richards had told Rolling Stone UK that "you can't just quit The Rolling Stones".
To celebrate the 60th anniversary of the band originally founded by Richards, Mick Jagger, Brian Jones, Ian Stewart and Dick Taylor are embarking on their Sixty tour.
Bill Wyman later replaced Taylor on bass and Charlie Watts was added as drummer before Stewart was removed as an official member of the band for not fitting their image. He did however stay on as their touring pianist and road manager.
After Jones died in a swimming pool in 1969 he was replaced by Mick Taylor who in turn would be replaced by Ronnie Wood in 1975.
Original bassist Bill Wyman played with the group until 1993 and he would later be unofficially replaced by Darryl Jones who has played bass on all of the Stones' tours and albums since.
Following Charlie Watts' death last year at the age of 80, Steve Jordan was announced as the new live drummer for the band.