Sam Fender live at Glastonbury: Geordie hero proves he's a future headliner
As he makes his Glastonbury debut with an early-evening Pyramid Stage slot, Sam Fender valiantly rises to the occasion
By Nick Reilly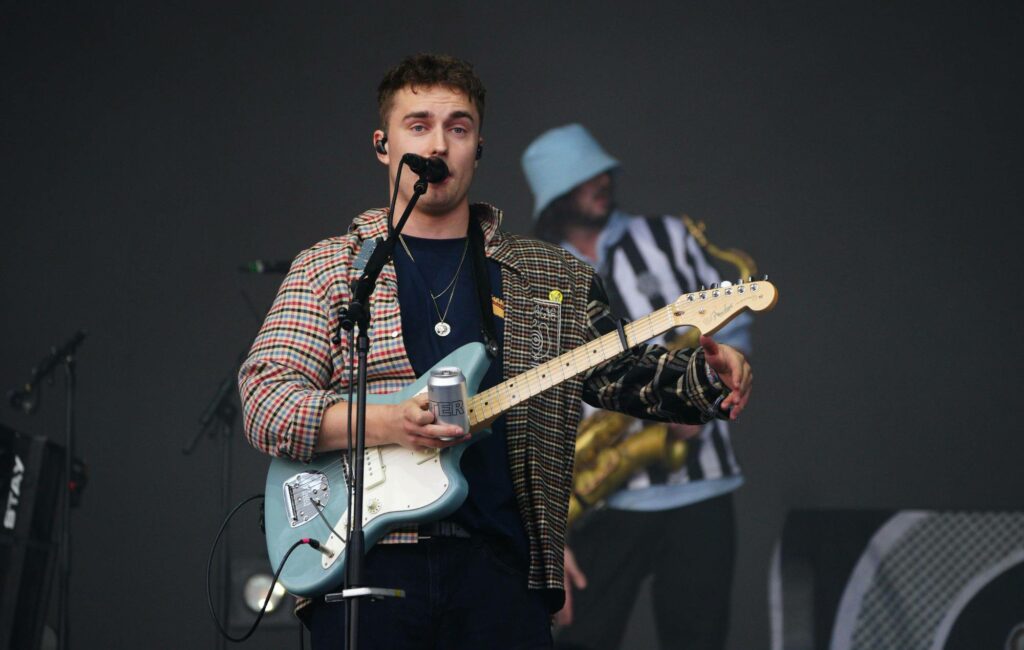 "This is the most bizarre moment of our lives!" says a bemused Sam Fender mid-way through his early evening set on Glastonbury's Pyramid Stage.
He may have talking about the huge crowd that is assembled to see the Tyneside hero and his band, but it's a statement which reflects Fender's journey with the festival so far too. He was set to make his debut in 2019, but illness eventually forced him to pull out of the event all together.
Three years later, it means that his debut comes in a Pyramid Stage performance where he is second from top on the bill, pipped only by Friday's headliner Billie Eilish. No pressure then.
But where others could easily buckle under the pressure, Fender delivers a performance that acts as his impassioned plea to headline the entire festival. If Michael and Emily Eavis were watching, you sense they might just be ringing him up in future.
He kicks off the hour-set with 'Will We Talk', walking out to a sea of black and white flags from Newcastle fans at Glastonbury who are intent on giving Tyneside's favourite new son a hero's welcome.
While the rest of the set sees Fender and band racing through their two albums to date at breakneck speed, a touching highlight comes in 'Spit Of You' – a song which captures the often tricky relationship between fathers and their sons.
He dedicates the track to his father Alan, who is present at the performance and he appears genuinely teary-eyed as he does so.
Elsewhere, an emotional rendition of 'The Dying Light' sees Fender taking to the piano for one of the set's most powerful moments – which he rightly dedicates to the Geordie faithful.
"Nothing felt real this entire year anyway. But this just doesn't feel real at all," he tells the crowd of the huge moment late on.
It's understandable, but as a soaring rendition of 'Hypersonic Missiles' closes proceedings and ignites one of the biggest reactions of the day, the whole thing feels very real. Fender's position on the Pyramid is entirely justified. An artist at the very peak of his powers who feels like he still has so much more to give.
If there's any justice, he'll be topping that stage next time around.