alt-J release new song 'The Actor' ahead of new album
The track arrives ahead of the band's fourth album arriving this Friday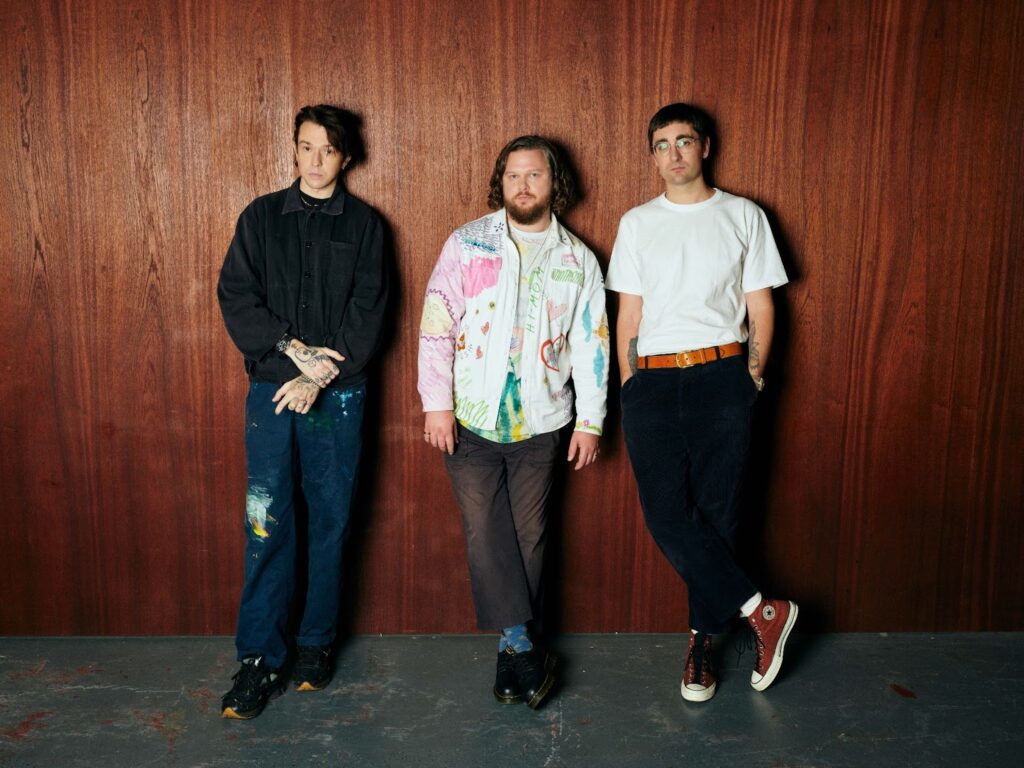 alt-J have released new track 'The Actor', the final song from their forthcoming new album 'The Dream' out Friday (February 11).
The nostalgic track tells the story of a struggling actor in Hollywood trying to make a living. "I'm in the deepest end of an empty / He's never gonna make it / He's never gonna make it in LA" frontman Joe Newman sings against retro synths, with family members of the band featuring on backing vocals.
Speaking about the inspiration behind the track, alt-J said: "Hollywood, 1982. Another hopeful young movie star arrives in search of The Dream. What follows is a tale of desperation, drugs and death in LA's most famous hotel. It's 'The Actor'."
Listen to the track below.
Rolling Stone UK described the Cambridge-formed band's new album in a recent feature: "Mixing orchestral flourishes, hypnotic grooves, experimental pop and operatic interludes, it's their best yet. It is, they claim, a creative rebirth for a band who share a brotherly bond. To alt-J, the chemistry is everything."
Keyboardist Gus Unger-Hamilton described the process of making the album as "delightful".
"I felt like we were just walking through a garden of songs, picking the ripest ones; our basket was just getting fuller and fuller," he said.
alt-J also recently announced a run of intimate shows throughout May in association with Independent Record Stores.
The group added a third date at the O2 Brixton Academy as part of their world tour.
Find the full UK and Ireland tour schedule below.
MAY 2022
5 – The Liquid Rooms, Edinburgh, Scotland
6 – Barrowland Ballroom, Glasgow, Scotland
7 – Barrowland Ballroom, Glasgow, Scotland
9 – O2 Academy Leeds, Leeds, England
13 – O2 Apollo, Manchester, England
14 – Jacaranda Records, Liverpool, England
16 – O2 Academy, Oxford, England
18 – O2 Academy Brixton, London, England
19 – O2 Academy Brixton, London, England
20 – O2 Academy Brixton, London, England
22 – Dublin, Republic of Ireland, Olympia Theatre,
23 – Dublin, Republic of Ireland, Olympia Theatre,
25 – The Telegraph Building, Belfast, Northern Ireland
27 – O2 Academy Birmingham, Birmingham, England
28 – Chalk, Brighton, England
JUNE

7 June 2022 – Pryzm Kingston, England